Doing exercise is a great way to improve both your physical and mental health. And golf is no exception. Playing a round with no pressure, in the midst of the incredible landscapes of the province of Malaga and alongside some friends are just some of the benefits the sport has on your health. Keep reading to find out more and why being seduced by the charms of the Costa del Golf is no bad thing.
1. Get stronger
Although at a first glance, you wouldn't expect golf to help you build muscle strength, it does. And most importantly, your heart. Playing a moderate game frequently helps you keep your body at a healthy weight and provides you with plenty of vitamin D, courtesy of the exposure to sunlight. Golf is an anaerobic sport that will give your health a boost as it doesn't cause fatigue. And you'll burn an average of about 1,000 calories per game, meaning that each step you take on the fairway tones your muscles and helps prevent osteoporosis.
2. Wave goodbye to stress
Golf is synonymous with good mental health. If you don't believe us, play a game and notice how your stress levels fall. If anything defines the sport, it is its tranquillity. Golf is one of the most relaxing sports out there which, in turn, has a positive impact on your stress levels. Whether you're playing to compete or just have fun, golf will help release endorphins, giving you a feeling of wellness. Play a game today and feel much better for it.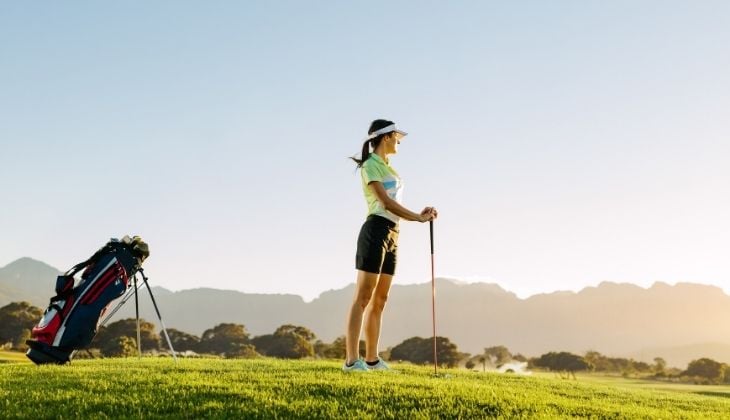 3. Make social connections
Not only can you socialise before or after a game of golf, but you can also make connections during play. Golf quite simply is a wonderful way to make meaningful social relationships. An increasing number of golf lovers come to the Costa del Sol for a golfing getaway at least once a year. And it's not hard to see why. From catching up to getting to know each other a little better, golfers enjoy extraordinary opportunities to socialise in a relaxed and friendly environment. And even your little ones can get involved.
4. Work on your concentration skills
Watching your posture, making sure your grip is right and perfecting the technique of your swing are the bread and butter of golf. And all of this, as well as calculating the right distance and strength required to get the ball in the hole, need concentration. There is no doubt about it: playing golf improves your concentration skills. Indeed, golf is recommended for people with Parkinson and Alzheimer disease, as the end point of the game, and the movements required to get there, help balance the mind.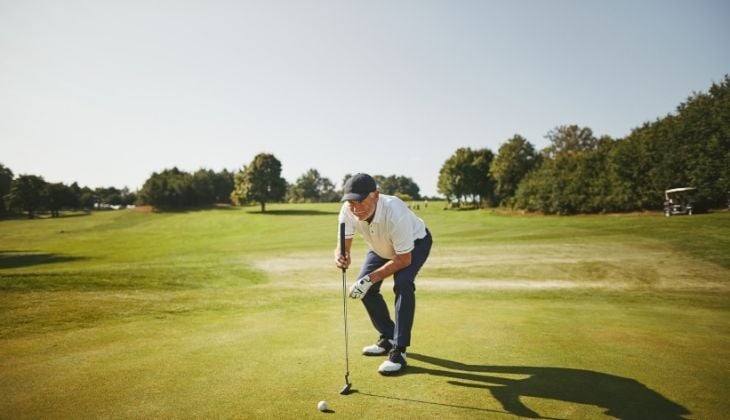 5. Be at one with nature
Courses that extend as far as the eye can see, leafy greenery, the lovely smell of plants and stunning views are all added benefits of playing golf, especially in destinations as beautiful as the Costa del Sol. Connecting with nature is a powerful force; the mountains and coastline of the province of Malaga come together to create an irresistible destination for your next golfing getaway.
Still not sure that golf and health go hand in hand? Come to the Costa del Golf to enjoy over 70 courses and discover the benefits for yourself. Renowned golf academies, world-class hotels and much more await. Don't miss out.