Are you looking for the perfect place to have fun and learn a new language? Then Malaga is your perfect destination. This paradise located on the Costa del Sol, on the shores of the Mediterranean, offers many alternatives to enjoy the city while you practice your Spanish.

Learn the language and the way of life
Spain has become one of the favorite places for those keen to learn and practice the language of Cervantes, and there's no better place to do it than in the capital of the Costa del Sol, Malaga.

Within this great city, you will find a charming neighborhood on the shores of the Mediterranean Sea with a renewed youthful atmosphere that will surprise you: Pedregalejo. Many of the academies and language schools supported by the Instituto Cervantes are located in this neighborhood, such as the Cervantes International School.

Get ready to take the learning of Spanish beyond the classroom and live some of the complementary activities offered by these language academies. You can go on a trip, attend a gastronomic workshop where you can learn to prepare the most representative dishes of the cuisine of Malaga, learn to dance flamenco or other activities including sports.

Tapas and drinks
Experience the flavour of Malaga as you taste the delights of the Mediterranean diet in the most lively areas, such as Muelle Uno or Plaza de la Merced, the birthplace of painter Picasso, both full of terraces and restaurants. Drink beer with friends and have tapas in the bars of the centre or in the university area of Teatinos, a custom that you will quickly imitate.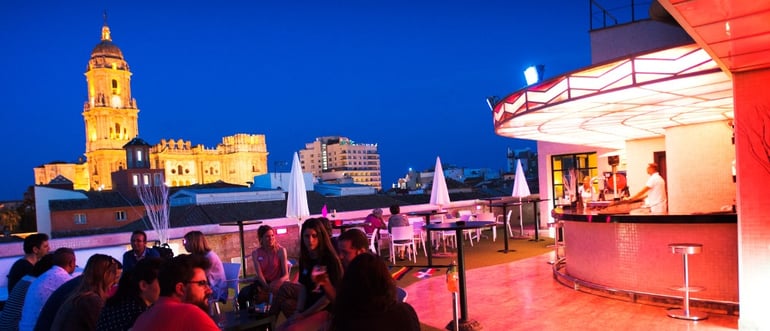 If you fancy enjoying a cocktail or eating fresh fish in front of the sea, nothing better than a beach bar. Some of these beach establishments are in the Nuevo Paseo Maritimo "Antonio Banderas". Yes, the famous Hollywood actor was also born in Malaga.
Delve into an entire cultural exchange by sharing experiences with local people. Malaga offers hundreds of opportunities to learn while having fun, assimilating local customs while enjoying life and youth.