The picturesque neighbourhood of Pedregalejo, in Malaga capital, is one of the best places in the city to experience the Costa del Sol lifestyle. And there's plenty of reasons why. Pedregalejo once was - and still is in its core - a fishing village. The seafront combines small pretty houses with the large villas of the 19th century bourgeoisie. It also has a vast coastline, formed of small coves, and a seafront promenade bursting with chiringuitos, bars on the sand, and beach clubs, where the sea breeze mixes with the smell of espeto, grilled sardines, offering up an authentic atmosphere 365 days a year.
Pedregalejo is also a mecca for students of Spanish. The neighbourhood boasts the perfect language learning environment, offering the biggest concentration of Spanish language schools in Malaga. And that's not to mention the amazing Mediterranean weather and, of course, the indescribable joy of living by the sea. For young students, the draw of learning Spanish, the beach and the nightlife is an irresistible combination.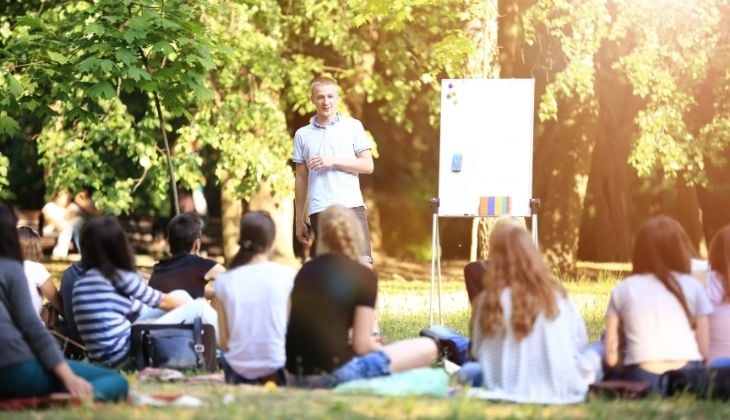 Cultural immersion
Spanish language schools in Pedregalejo fully immerse students in Spanish culture, giving you the wonderful opportunity to live the southern European lifestyle. You won't find it hard to integrate either, as the local malagueños are incredibly welcoming and friendly and often visit or holiday in Pedregalejo alongside the foreign students. It's not hard to understand why then that people from Europe and around the world are increasingly choosing the seaside destination of Pedregalejo to learn Spanish in Malaga.
Learn Spanish in Pedregalejo
Whether by chance or by luck, Pedregalejo is one of the areas with the highest concentrations of Spanish language schools in the province of Malaga. Foreign students gather in the neighbourhood to improve their knowledge and level of Spanish. But we're not only talking about quantity, but quality too, as the majority of the Spanish schools here are accredited by Instituto Cervantes. Find out more about some of the schools below.
Cervantes Escuela Internacional
Founded in 1986, Cervantes Escuela Internacional has over 30 years' experience teaching Spanish as a foreign language. The school is internationally renowned for its high quality interactive learning material that has proven to be effective. It also offers a fantastic social and cultural programme which won't fail to immerse you in the language and culture of Spain.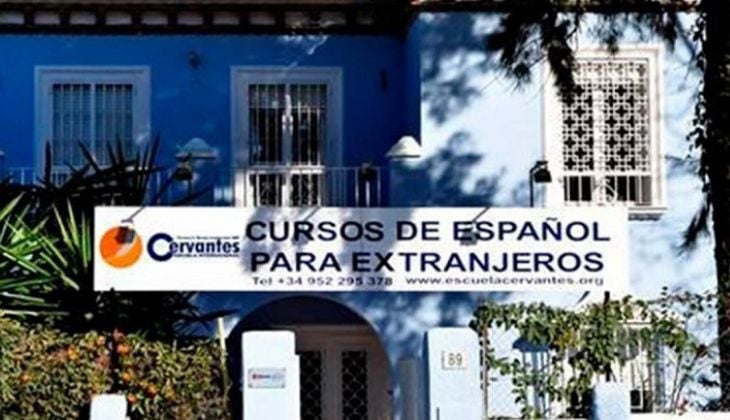 Enforex Málaga
Enforex Málaga has a friendly vibe and guarantees results with its large range of courses tailored to different types of students. The school has ten classrooms, a garden and a pool. All teachers are native Spanish speakers, have a Spanish as a foreign language qualification and extensive experience.
Alhambra Instituto Internacional
Alhambra Instituto Internacional has two centres (one in central Malaga and one in Pedregalejo) where you can improve your Spanish, meet new people and have a great time. The school has 18 light-filled and spacious classrooms, three of which are outdoors. All rooms are equipped with modern audiovisual technologies and wifi is available throughout the building. And there's also a garden where the welcome parties are held.
Academia Málaga Plus
Academia Málaga Plus is a school offering Spanish classes just a hop and a skip away from the beach. It is known for its multicultural and youthful atmosphere and its classes are held in classrooms as well as outdoors. The school also offers accommodation and extra-curricular activities.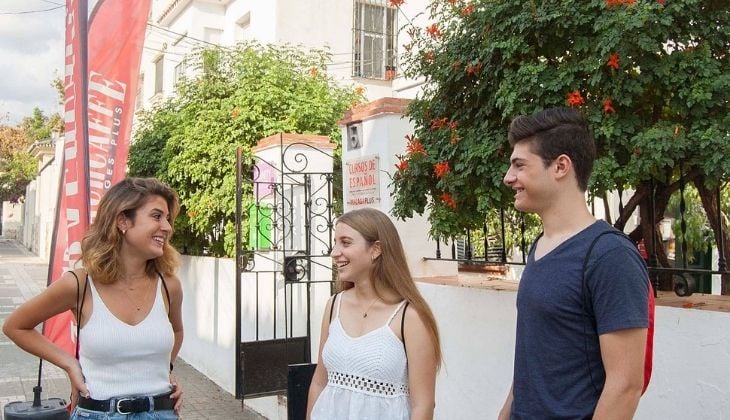 Source: Academia Plus Málaga
Don Quijote
Pedregalejo-based Spanish school Don Quijote is housed in a mid-20th century Andalusian building. It has large and well-ventilated classrooms and is nestled in a garden with palm, lemon and rubber trees. It's also just around the corner from the beach where you can find all sorts of services, including banks, pharmacies, restaurants and bars.
Escuela La Brisa
Escuela La Brisa is the perfect choice of school for students wanting to learn Spanish by the beach. The school is housed in a majestuous villa formerly used for governmental affairs. The courses are tailored to different levels and are combined with a variety of activities that favour language learning, such as cultural trips and leisure activities. The quality of the school is managed and guaranteed by the Malaca Instituto, which has won various awards around the world.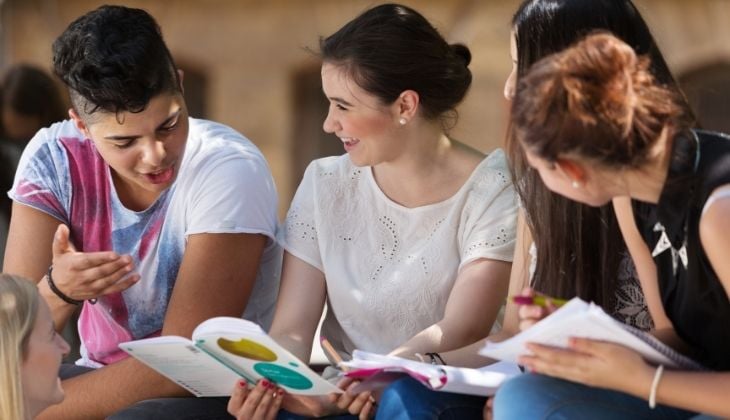 Other Spanish schools on the Costa del Sol
Although Pedregalejo is the area with the most Spanish schools in the province, there are many other places you can learn Spanish on the Costa del Sol. The historic centre of Malaga city has various options, including Academia AIFP and Academia CILE (both located next to the cathedral).In inland Malaga, municipalities such as Ronda are a linguistic haven for foreign students, who can discover the authentic Andalusian lifestyle at world-class schools such as Rondalingua, Centro Internacional de Estudios de Español and Escuela Entrelenguas. If you prefer the coast, however, you can head to Marbella (with its range of schools, such as Spanish Language Center, LinguaSur and Turilang), the area in and around Torremolinos and Benalmádena, whose centres boast extensive experience, including Solingua Instituto de Idiomas and Colegio Maravillas, to name but two.
With such a choice of schools and amazing ways to spend your free time, the only problem will be deciding which school to choose to learn Spanish in Malaga. One thing is for sure though: you'll have an amazing time improving your castellano on the Costa del Sol.