From Picasso to Antonio Banderas, the names of Málaga and the Costa del Sol have travelled around the globe and throughout history thanks to artists, sportspeople, chefs and other prominent figures who were born here. Some of the most renowned ones are:
Actors
It is true that Antonio Banderas has paraded his "beloved Málaga" on many red carpets but many other film stars were also born on the Costa del Sol. From multi award-winning Antonio de la Torre to heart-warming Rafaela Aparicio and Pepa Flores (Marisol), the province of Málaga has given birth to actors of the stature of María Barranco, Fran Perea and Pepón Nieto.
Musicians
Flamenco in Málaga can boast the names of Miguel de Molina, a forerunner of the Spanish copla, and Antonio Molina, the father of the Molina clan, one of the most recognised families of actors and singers in Spain.
Miguel de Molina
Apart from flamenco, more recent artists, such as Pablo Alborán, Vanessa Martín and Diana Navarro, and bands like Chambao and Danza Invisible were also born in Málaga.
Politicians
Some of the most eminent politicians from Malaga are Blas Infante, known as the "Father of the Andalusian Homeland" for being the main ideologue of an Andalusian identity; Antonio Cánovas del Castillo, president of the Council of Ministers for most of the 19th century; Victoria Kent, a Republican politician; and Julio Anguita, former general coordinator of the United Left party.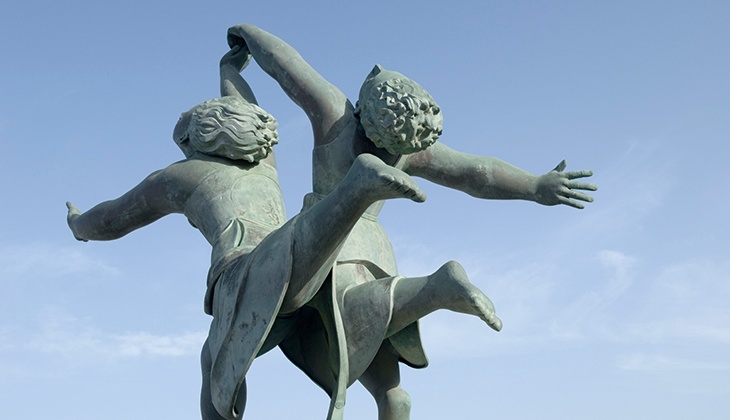 Artist: writers, painters and others
With the brushes, Picasso. With the pen, poets Vicente Espinel, Emilio Prados and Manuel Altolaguirre, and essayist María Zambrano. Sculpting, Miguel Berrocal, and designing, fashion designer David Delfín. Malaga boasts "children" who have had a lot to say in the arts.
Sportspeople
Champion basketball players like Berni Rodríguez and Carlos Cabezas, and such outstanding footballers as Juanito and Fernando Hierro. Malaga has contributed important figures to these star sports.
Moreover, the Costa del Sol boasts more than 70 golf courses, so naturally it has produced great golf players, like Miguel Ángel Jiménez, who has won four Ryder Cups, among many other prizes.
Comedians
If anything characterises Andalusians, it's their sense of humour. The Costa del Sol has witnessed the birth of exceptionally great comedians, like Chiquito de la Calzada, Dúo Sacapuntas and the highly successful Dani Rovira.
Dani Rovira
Chefs
Malaga's cuisine has been awarded several Michelin starts, like those held by chefs Dani García and José Carlos García.