What types of incentives are out there? For starters, there are economic incentives which come in the form of vouchers, commission, and merits and recognitions for what employees have produced or their partnerships. But there are other, more intangible, ways of motivating people. These include time, life-family balance and flexibility.
In this post, we're going to focus on the second category and, more specifically, on incentives that revolve around an experience. These are incentives that your colleagues will enjoy. The Costa del Sol is a popular destination among companies looking to organise a trip, event or activity designed to motivate workers and create a better atmosphere at work. Together with economic incentives, these experiences can mark the difference between a company people want to work for and a company people don't want to work for.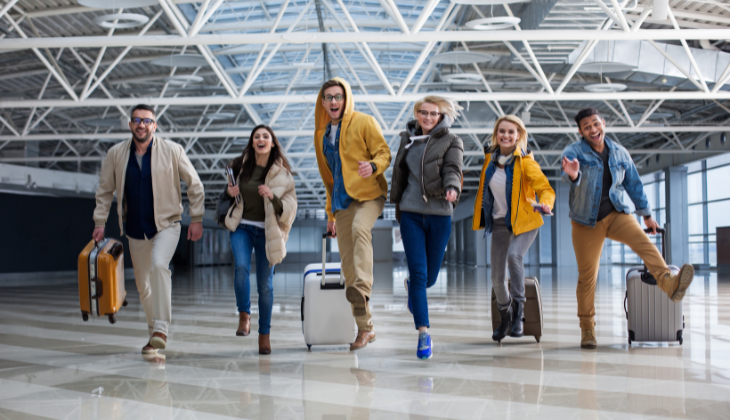 Incentives that will motivate your team
When it comes to different types of incentives, there's certainly no shortage of inspirational ideas out there. Let's take a look at some of them.
Time and flexibility. Flexi-time, the option to work from home, the freedom to take holidays when you want, long maternity and paternity leave, and days off once a big project has concluded or an important goal has been achieved are just some examples of incentives that are well received.

Services. It is proven that companies that look after their employees by providing services like child care, free canteens, break-out rooms and even pension plans and medical insurance (particularly in countries where public healthcare is not widely available, such as the United States) are viewed more favourably by highly qualified candidates and achieve better results.

Training. Giving employees the opportunity to take courses and attend conferences, congresses, masterclasses and workshops that will improve their professional and soft skills is not only good for them, it's also good for your company. Your team, after all, will become increasingly qualified.

Experienced-based incentives. These sorts of incentives are becoming increasingly popular. There are countless types of both in-person and virtual experiences. It is important that these sorts of incentives meet the needs and requirements of your company (and not the other way around). In the rest of this post, we're going to take a look at some of the experiences that have had the most success in the Costa del Sol.
Experience-based incentives in the Costa del Sol
Large numbers of companies choose the Costa del Sol as the destination for their incentive trip. The spectacular scenery, delicious gastronomy, art and culture, excellent accommodation options, outdoor activities and the area's irresistible je ne sais quoi are just some of the things drawing businesses in. Travelling will help your employees unwind and relax as well as give them the opportunity to experience new things and get to know their colleagues better.
So what are some of the incentive activities you can enjoy in the Costa del Sol? To start, there are wine and olive oil tasting sessions, and foodie tours where you can savour the local cuisine. Then there are the adventure sports and high-octane activities that will send your team's adrenaline levels through the roof. You could also get together as a group to explore the pretty historic streets of whitewashed villages and vibrant cities. Or get involved in some charity or volunteer work to look after the planet and help underprivileged people live a better life. Meetings with your clients and partners which, in the Costa del Sol, always end in a party.
If you want to give your team the best, these are the types of incentives they'll love. But beyond having a great time, these experiences serve as a valuable tool to improve your employees' productivity. The more motivated they are, the better they'll work. What's more, incentives will bring the group together, improve interpersonal relationships and promote good vibes all round. Organising an incentive is, without shadow of a doubt, a win-win. A company is nothing without the people working for it. And people want to work for companies that value them as humans.