Work incentives are a highly effective tool in motivating your team and increasing their performance. Incentive trips are a particularly good idea, consisting of treating certain employees to a trip or activity in compensation for a set of goals having been achieved. There are all sorts of benefits of getting your employees together to have fun outside of the office. So if you're thinking about organising an incentive, keep reading to discover some of the most successful activities on offer in the Costa del Sol.
Wine tours and tasting
Visiting a winery, learning the secrets of wine tasting, enjoying a meal with wine pairing in the midst of the vines… It's not hard to see why wine tourism has become a popular choice as an incentive activity for professionals. With its large selection of wineries and wines, the province of Malaga offers different wine tours that include activities like wine tasting for both tourists and groups of professionals. In recent years, many wineries in the Costa del Sol have specialised in visits and activities for groups. If you're on the hunt for a unique experience with your team, a day in the vines will certainly do the trick.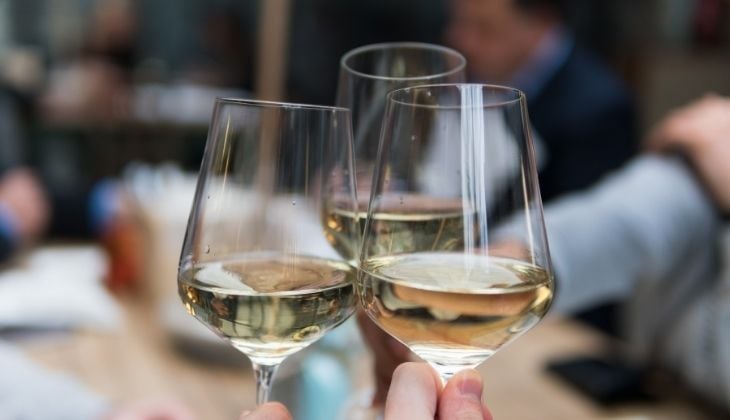 Olive oil tours and tasting
If you're looking for a truly unique and original idea for your work incentive, how about an olive oil tour? Like the world of wine, in recent years olive oil tourism has become a very much sought-after incentive activity. And it's easy to see why. Olive oil tours immerse you and your employees in a bucolic landscape and teach you something about one of the greatest treasures of Spanish (and, of course, Andalusian) gastronomy: extra virgin olive oil. The different varieties of olive oil from Malaga are known for their delicious flavours. And if that weren't reason enough, the extraordinary landscapes of the Costa del Sol make a wonderful backdrop for enjoying the activity.
Sports activities
The many beaches, natural parks and sports infrastructure in the province of Malaga make sport the perfect incentive activity in the Costa del Sol. Not only does sport strengthen the personal and professional relationships between members of the team, you'll also have a great time together. From water sports like diving and paddle surf to cycling tours or adventure sports like caving or canyoning, the Costa del Sol is positively bursting with sport activities that will make the perfect incentive.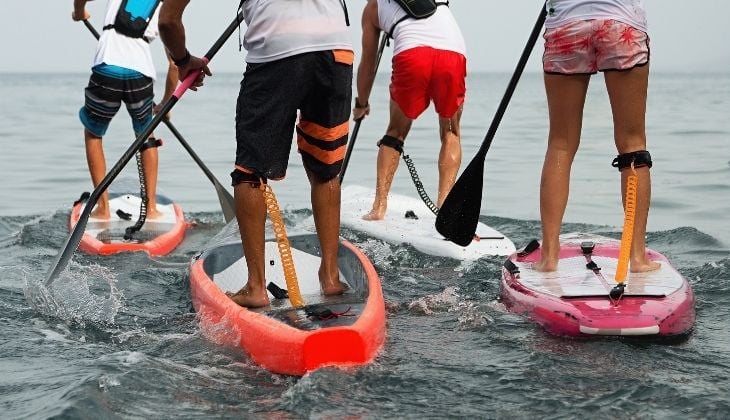 Treasure hunt through the centre of the city
There's no doubt that your employees will absolutely love discovering the history of Malaga city by exploring its famous streets and neighbourhoods. And what better idea is there for a work incentive than doing a treasure hunt through central Malaga? Visiting the popular sights while resolving different puzzles is a truly unique way to explore the city. If you'd like to organise one of these tours for your company, it's a good idea to turn to an agency that specialises in this type of adventure, such as Exploramás, which has over 20 years' experience designing, planning and running activities for companies in Malaga.
Catamaran trips
If the purpose of your incentive activity is simply to get your employees to relax and have fun outside the office, a day discovering some of the most beautiful parts of the Costa del Sol coastline aboard a catamaran is an incredible idea. A particularly stunning route starts from the municipality of Nerja and goes on to explore the extraordinary beauty of the Maro-Cerrogordo cliffs, which will take everyone's breath away. Crystalline waters and the purest nature will envelop you as you sit aboard a comfortable catamaran. Drinks, private chef, paddle surf… what more could you possibly wish for?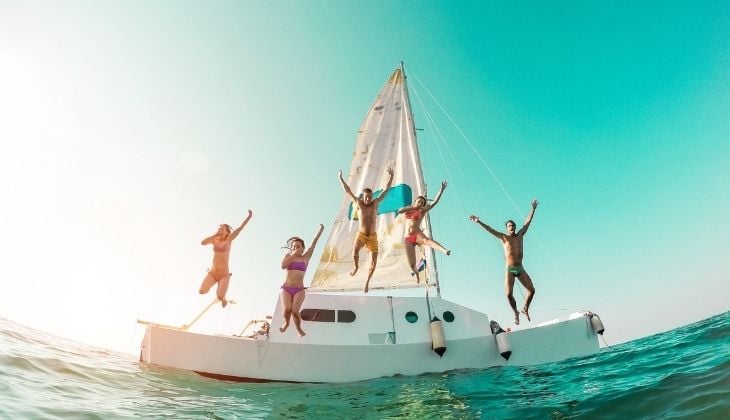 Whatever activity you choose, work incentives are most certainly a wonderful way to recognise your team's hard work while strengthening relationships between the different members of the team. After all, incentives are all about creating unique experiences that will bring your employees together to have a great time. If you're planning an incentive in the Costa del Sol, you'll find all the information you need here.