In a time when the environment is being deeply and systematically damaged, nothing is more urgent than preserving future resources. Event sustainability is becoming more popular for the same reason that sustainability alone is: the need to take care of the environment is here and we have to open our eyes. A new paradigm has arrived to stay and it's more respectful, ecological and conservationist than ever before. And very necessary! Given that the MICE sector is one of the sectors that is most focused on raising awareness, why not encourage responsible and environmentally-friendly events? Here are some ideas:
Close Events: Choose the Location Wisely
Event sustainability begins with the organisation. A basic premise of sustainable tourism is to contaminate as little as possible, choosing local tourism. Reduce contamination by eliminating unnecessary travel and supporting local businesses and services.
Support the Regional and Local Economy
Within the diverse measures of event sustainability, one of the most successful is supporting the local economy. At the end of the day, it follows the logic of the previous point and reminds us that what's farthest isn't always best. And, in fact, sometimes we can find excellent services and professionals much closer than we anticipated. When we talk about supporting local businesses, we are also referring to opting for seasonal products that, preferably, are only found in the area.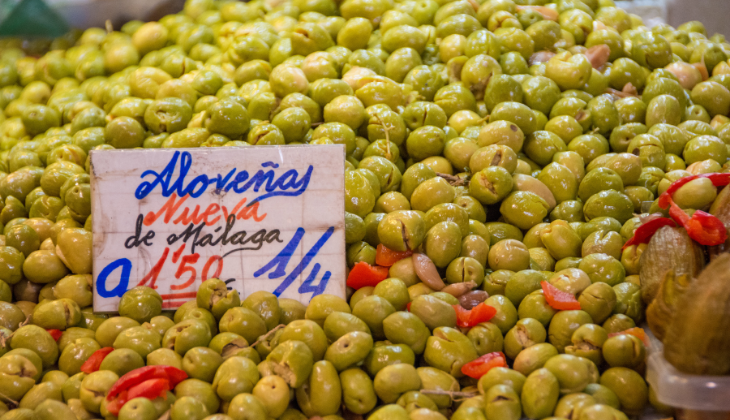 Bring out the Human Side and Leave Your Mark
You can't organise an event without trying to influence who will benefit from it. Event sustainability doesn't just focus on organising environmentally-friendly events, but also leaving a mark on the people who experience it. Organise the event with and for people and all the guests. Focus on one or two beneficial causes.
Nature, Outdoors and Health for All
We all know that it's more economic, environmentally-friendly and healthy to organise events outdoors when the weather permits. So do it. Costa del Sol, for example, has a myriad of both indoor and outdoor spaces in which to organise all kinds of events, but outdoor ones always win when the weather is nice. In addition, you'll get natural light, saving energy and reducing the consumption of all kinds of devices and systems that are used in indoor spaces (heat, AC and more). There are more and more events being held in rural areas, and this is an excellent way to revitalise life in villages, use local, seasonal products and support healthy practices during these events.
CSR and FSC: Don't Forget These Acronyms!
From catering to serving dishes to publicity materials, don't forget these acronyms! What do they mean? Well, that you have a Corporate Social Responsibility (CSR) policy that's clearly defined and aligned with your goals while promoting the famous three 'R's: reduce, reuse, recycle. Event sustainability also requires an effort to use recycled materials or those with the FSC (Forest Stewardship Council) seal.
Third-Party Sustainable Project Contributions
Event sustainability projects are very important and are gaining more and more momentum. They can have different forms, although one of the most common is to facilitate or encourage guest support for third-party causes that usually work to support the environment. For example, you might collect donations to finance reforestation projects.
Malaga-Costa del Sol, one of the places with the greatest biodiversity and varied biomes in all of Spain, is an excellent location for hosting sustainable events. If you are considering organising your next project, consider one of Malaga's cities and benefit from a wide offer of DMCs and service-specialised companies.