What is a "sustainable" event? How do we make our events more sustainable? What companies and venues use green-friendly practices when organizing meetings and corporate events? We spoke with Manuel Araújo, General Director at Exploramás, and Eva Rosado, Head of Corporate Social Responsibility at Exploramás, to get these answers and more.
Costa del Sol: the perfect place to host sustainable events
With 20+ years of experience organizing responsible team building activities and events in Costa del Sol, the team at Exploramás knows a thing or two about making the MICE sector more socially, environmentally and financially responsible. For Araújo and Rosado, Costa del Sol is one of the best places to create sustainable events, thanks to its tourism and surroundings alone.

"In terms of landscape and biodiversity, the province of Malaga has four natural parks, 180 kilometres of coastline and an enviable climate," they say. On top of that, they notice how everyone in the community works towards sustainability, creating a synergy between the land and its people in Costa del Sol.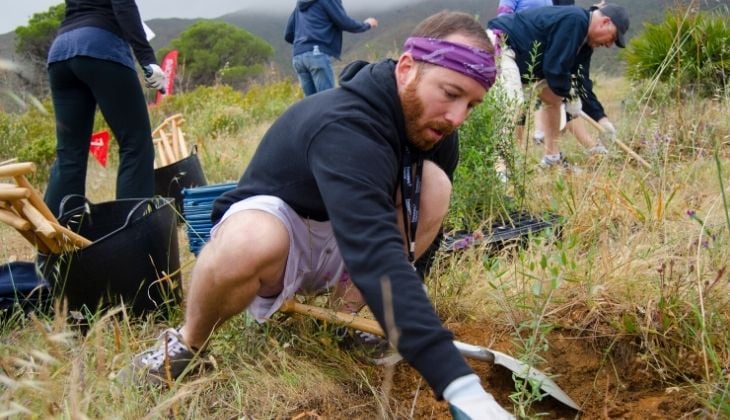 Source: Exploramás Sostenibilidad RSC
Sustainable events have a higher return on their investment
According to Manuel Araúj, "Sustainable events are the present and the future, because caring for the planet means caring for other people. Even more than that, we have discovered that sustainable, responsible and social events are better in more ways than one. Not only do they have a higher return on investment, but teams feel more connected to their company when they plan them."
For an event to be sustainable, Araújo believes that the planning process needs to work from three axis points: social, environmental and economic. From a social perspective, Araújo recommends hiring locals and creating projects that help those who are at risk of social exclusion. From an environmental perspective, he says to work on what he calls the "four Rs": reduce, recycle, reuse and repair. And finally, in terms of economics, Araújo believes it's important to promote local trade and services that connect to the host region. All of these recommendations are in line with the understood mantra of Exploramás: "always betting on events that have a real purpose."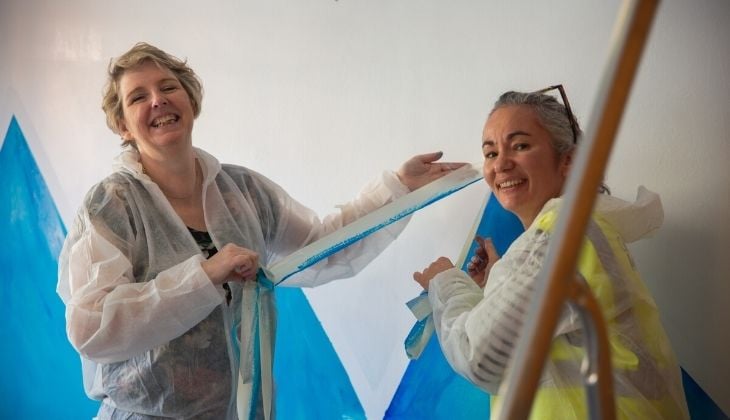 Source: Exploramás Sostenibilidad RSC
Countless ways to make events sustainable
Sustainable events are somewhat of a norm these days. When thinking about all the eco-friendly events her company has planned, Eva Rosado recalls one recent event for a major soft-drink brand. Just to give an example of some of the things they can do, this one event included cleaning out plastics from the mouth of the Guadalhorce River, reconditioning the Retiree Home and Music School of Mijas and organizing super-seed workshops, local bicycle tours and even local product tastings.
There are plenty of ways to plan environmentally-friendly team building activities and corporate events. Add that to the fact that Costa del Sol has a varied landscape, plenty of venues and event spaces, a mild and pleasant climate and a community that cares about the well-being of its environment, and this province practically lends itself to being "green." Plan your next sustainable event in Costa del Sol and you'll see what we mean!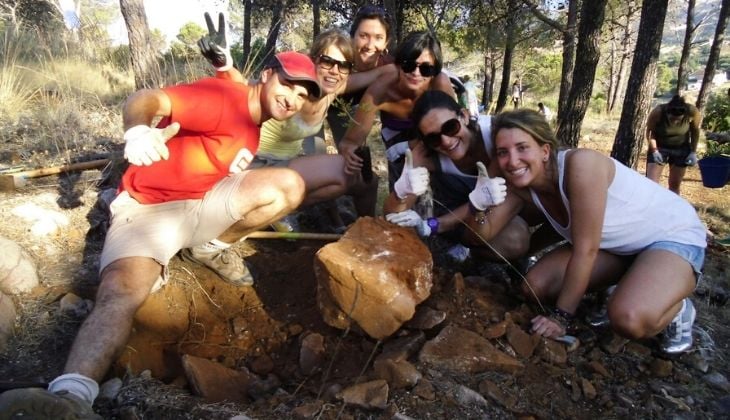 Source: Exploramás Sostenibilidad RSC