The way we travel is changing. Weekend getaways, summer family holidays and even business trips are becoming increasingly eco-conscious in the province of Malaga. If you're interested in travelling more mindfully and contributing to a healthier economy, this post is for you. Keep reading to discover seven ways to make your getaway to the Costa del Sol (and Spain) more sustainable.
Support the local economy
The wide range of retail options in the Costa del Sol will blow you away. There are countless shops, stores and boutiques lining the streets of the different destinations in the province. From artisans crafting fashion items to gastronomic produce grown locally and wonderful hospitality, the province of Malaga promises something for everyone. During your time here, choose to shop at street markets, shopping areas in the most popular destinations and small family boutiques in the inland. All of these are ethical choices that support the local economy.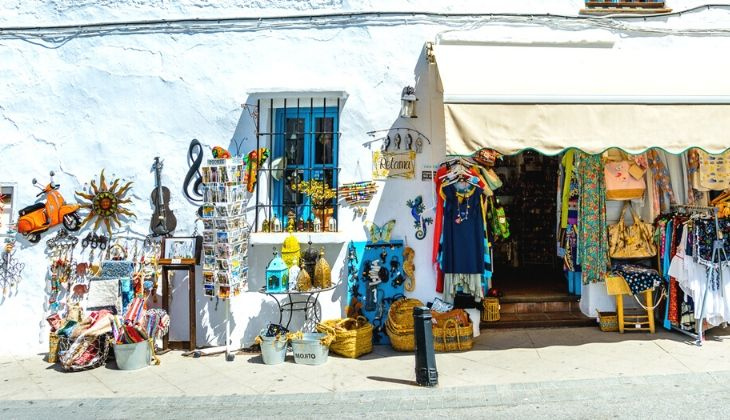 Avoid unnecessary transfers
The province of Malaga offers such an extensive selection of experiences that you might want to consider doing day trips to different parts of the area. In so doing, you will be meeting one of the pillars of sustainable travel, namely, to avoid unnecessary transfers whatever the means of transport. Travelling sustainably in Spain means soaking up everything there is to see and do at your own pace without constantly checking your watch to make sure you don't miss your next flight.
Prioritise eco over comfort (within reason)
We don't want you to push this piece of advice to the limit, but we do promote keeping up the eco-friendly habits you've adopted at home during your getaway. For instance, instead of catching a taxi to get to the beach, why not hire a bike and pedal to where you want to go? In this way, you won't be contributing to greenhouse gases and will keep your carbon footprint to a minimum. Other suggestions? Take the train if you're going a bit further afield and only use air conditioning when strictly necessary.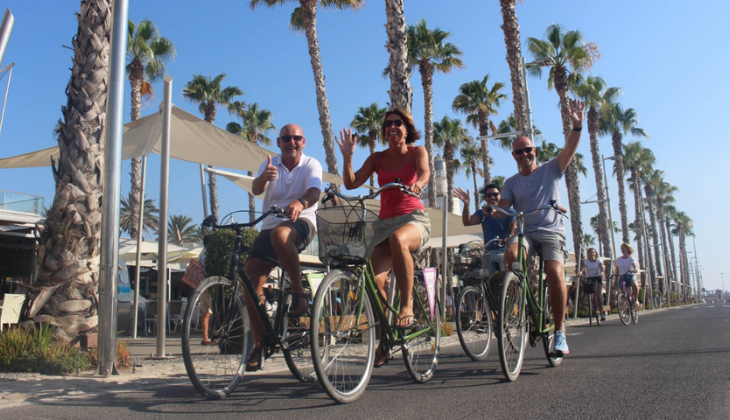 Respect and care for the local environment
Travelling doesn't mean that anything goes. On the contrary. When travelling to a destination, you should show even more (or at least the same) level of respect as you do at home. So, for example, if you're planning a trip to one of the many natural parks in the province of Malaga, make sure you leave the area just as you found it. We've only got one planet after all. So how can you make your trip more eco? Here are some tips.
Take an extra bag with you to put your rubbish.

If possible, recycle the items that can be recycled.

Use the least amount of plastic possible to reduce the risk of it falling out of your pocket unnoticed.

Don't take anything from the destination. Avoid picking plants and touching animals.
Don't pollute in any way
Following on from the previous tip, to travel sustainably you must avoid polluting in any way. Eco tourism is a great way to avoid doing so. In this way of exploring the destination, you will seek to have the lowest possible impact on the environment. For instance, you could go cycling, choose quiet activities that won't disturb the local wildlife (such as visiting a fighting bull farm), enjoy foodie experiences and visit responsibly-minded wineries. There are options for every taste and pocket.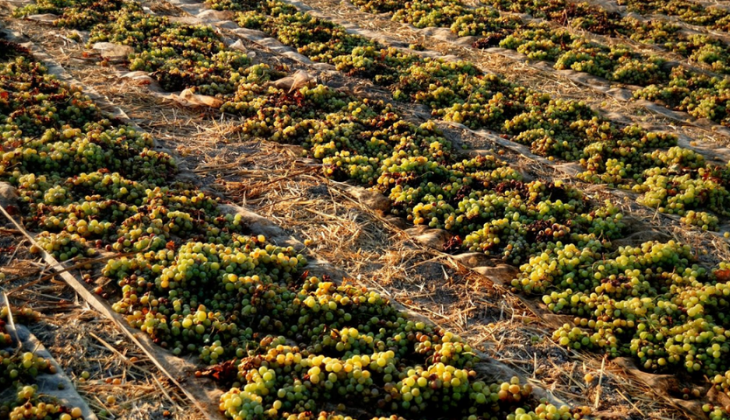 Enjoying sports such as golf will immerse you in the natural world and have a minimal impact on it. And if you like learning something new you could always take part in eco-conscious events. There are an increasing number of events that are trying to reduce the amount of plastic they use and instead opt for alternatives made from recycled materials. Want to find out more? The next point is for you.
How about convention tourism?
A smart alternative for eco-minded travellers is to enjoy the wonders of the MICE sector. Convention tourism is sustainable for a number of reasons: it promotes information sharing about different topics, it reduces unnecessary transfers by restricting getaways to the conference venue, and it guarantees smart spaces thanks to efficient, eco-friendly and sophisticated venues.
Get involved in community activities
An enriching form of sustainable travel is to get involved with social activities in the local community by volunteering. Ask yourself this: what is the crux of sustainable travel? At the heart of this way of visiting a new place is reducing the visitor's impact while bringing something positive to the table. You can make the difference.
So now you know what sustainable travel is and you've seen some examples of mindful getaways, why not plan your very own eco-conscious holiday in the Costa del Sol? The province of Malaga is full of all sorts of different activities. And when you travel with a respectful and responsible mindset, all the wonders of the destination are enhanced.