Don't miss shopping in Costa del Sol! With its variety of boutiques, luxury shops and shopping centres, Malaga is one of the best areas for shopping in all of Spain. Who's ready for a shopping day?
Marbella y Puerto Banús: luxury shopping in Costa del Sol
When it comes to luxury shopping, Marbella is where you want to go. In fact, you might even say it's a shopper's paradise. Here, the best fashion, jewellery, home and accessories designers from all over the world open their stores to Marbella's distinctly cosmopolitan audience.
Marbella is a traditional Andalusian town, but woven into its fabric are a sea of shoe shops, fashion boutiques and jewellers that any modern man or woman would crave. And when you're there, the best place to go is Puerto Banús, an open-air marina and luxury shopping centre where Malaga's high society can be found shopping through exclusive fashion, jewellery, art, cosmetics and fragrance boutiques. When you're done shopping, stop for a cocktail at one of its many terrace bars and restaurants and watch majestic yachts sail to and from the port. Bonus? Personal shopping is the norm here.
Beyond this enclave, you can find El Corte Inglés Costa Marbella, one of the best exclusive shopping centres in the province of Málaga. A place where you can find the most exclusive and internationals brands in fashion, accessories, perfumes, jewellery and luxury goods. A perfect place for shopping lovers with the most exquisite treatment.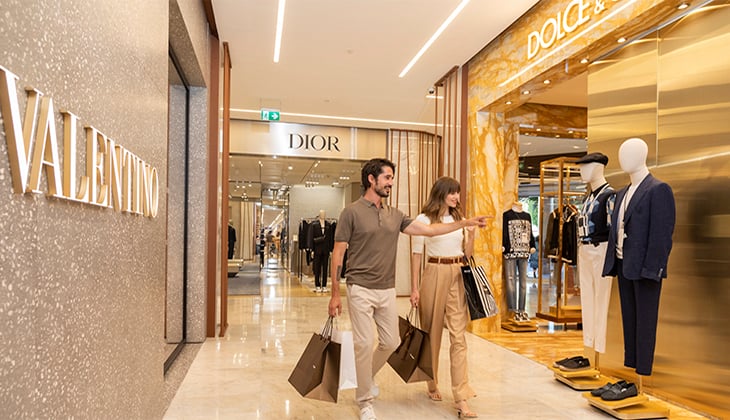 Source: Corte Inglés Puerto Banús Facebook
Malaga city: an open-air market
Now more than ever, new and established designers are heading to the city of Malaga to show off their latest collections! Throughout the year, the city hosts important events like Malaga Fashion Week, which takes place every September on Calle Larios and has the longest outdoor catwalk in Europe. You will love strolling through the beautiful streets of Malaga's historic city centre, where you'll find a mix of monuments, museums and, of course, every kind of shop you could crave, from jewellery, shoe and craft stores to tailors and gourmet shops. Shop through Muelle Uno, and you can fuse your luxury shopping with unbeatable views of the Mediterranean Sea.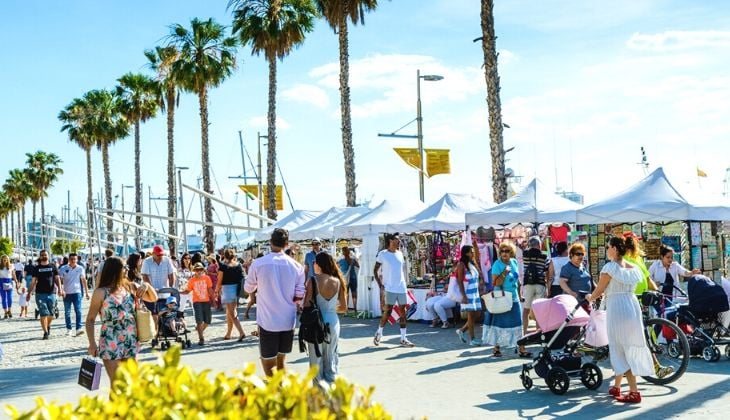 Shopping centres: a complete shopping experience
If shopping malls are more your style, then you're in luck. Malaga has six outstanding ones! At these malls, you can add a little break to your shopping day by seeing a movie at a movie theatre or grabbing a bite to eat in one of its onsite restaurants.
Start with Plaza Mayor, which is inspired by the idealized aesthetic of an Andalusian town, with fountains and large green spaces. Just 15 minutes from the city of Malaga by car or train, and home to 80 stores and 36 restaurants, it's the most visited shopping centre in all of Costa del Sol. Malaga is also now home to Spain's first designer outlet mall, McArthurGlen, where stores offer permanent discounts ranging from 30% to 70% off. Similar to La Cañada, in Marbella, this outlet mall has in-house personal shoppers available for all guests.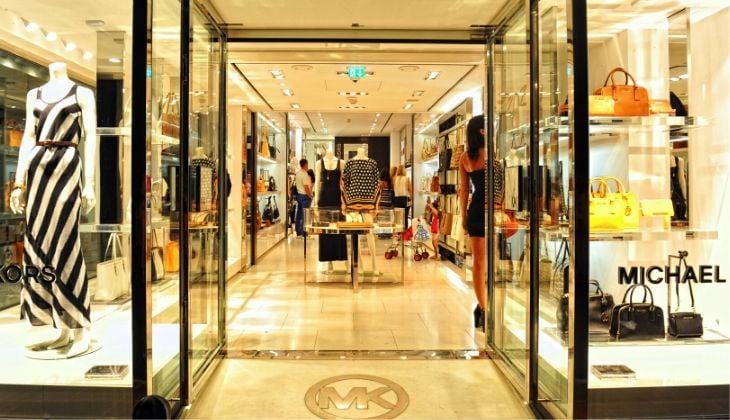 Unique finds
Head to the historic centre of Costa del Sol's great cities—like Malaga, Marbella, Mijas, Ronda or Antequera—and you'll find a variety of unique gifts and artifacts you won't find anywhere else. In their charming storefronts, shoppers will find handcrafted ceramics, jugs, pots, dishes and products made from glass, wood or even esparto grass. Visit the flea markets of Costa del Sol and you'll find even more local crafts.
At Puerto Banús, there is a popular weekly market that takes place every Saturday. Here, it's not uncommon to find famous artists and designers. On the first Sunday of every month, shoppers can go to Baños del Carmen market, in Malaga, where they'll find new designers and special organic products. Head to Fuengirola every Tuesday and Saturday for two of the most elaborate markets in Costa del Sol, and then again on Sundays, when the municipality hosts a vintage market with plenty of antique finds.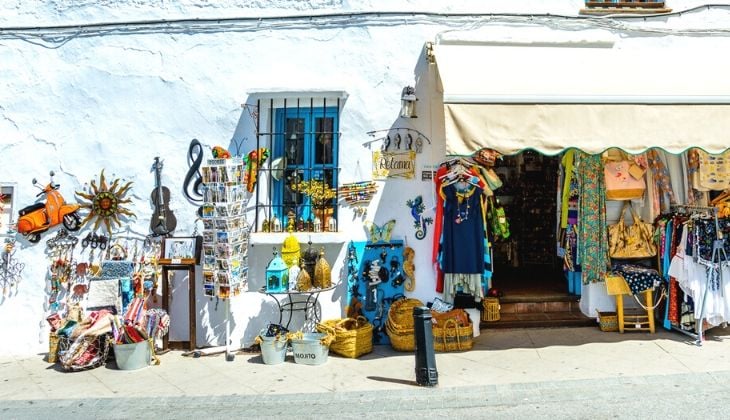 Shopping is more than just buying. For many, it's both exercising and an art! If you're planning a shopping trip to Costa del Sol, you'll need to choose a good hotel where you can get a lot of rest and celebrate your purchases with some good food and drink. Check out some of our favourite hotels in Costa del Sol here.