As our societies become increasingly digitized, the ways in which we interact with each other and our surroundings are changing. And that's not all. The way we view work is also evolving. Companies have had to take huge strides to make sure their employees are satisfied, motivated and productive. Just a couple of years ago, working from home seemed impossible, a reality that most companies would not be able to achieve. And yet now working from home is almost obsolete, being surpassed by a brand new trend: smart working.
Smart working is a new work model that combines working from home with the use of new technologies. This new form of work revolves around providing employees with all the tools they require such that they can achieve what they need to, wherever they are. The Costa del Sol is a pioneering destination in this regard. Málaga Work Bay has been founded to attract people that are remote working in Spain or around the world to the vibrant city.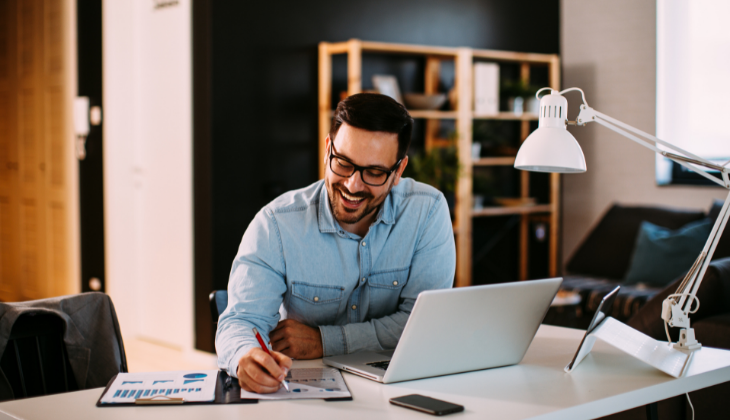 Smart working: working to goals
Behind smart working is the employer's trust in their employees. To ensure the work model is effective, all employees must be aware of the company's goals, in addition to their own subset of goals. Smart working does not set employees a specific number of hours they must work per day or week, but rather give them goals to achieve. Implementing the model presents a real challenge, for both companies and employees, and requires excellent coordination and communication. If we were to summarise smart working, we would say that it is based on the following principles:
Mobility
Employees can decide where they want to work: from the office, their own home, a coffee shop or any destination in the world.
Remote working
The latest technologies and tools enable employees to work together no matter where they are in the world, optimising time, resources and operations.
Technology
The internet is key to smart working: it enables workers to access documents and information at any time and from any place, offering total flexibility on multiple devices.
Flexible work hours
Employees can choose how to best organise their time, making it easier to combine their personal lives with work. This tends to be highly valued by workers.
Smart working in Malaga and the Costa del Sol
Although Spanish work legislation has not yet evolved with the trend, many companies have decided to implement smart working off their own back. Multinationals such as Google and Vodafone have followed the delocalisation trend and set up their new European offices in the capital of the Costa del Sol. With great weather, beaches, natural landscapes, and quality infrastructure and connections, the province of Malaga has plenty of draws if you're thinking of working remotely or opening a new office. Increasing numbers of workers and entrepreneurs are choosing Malaga as their new home, as smart working has finally enabled them to decide where they really want to live and work.