Are you planning a holiday with your friends in the province of Malaga? With its wonderful climate all year round and its wide range of leisure activities, the Costa del Sol is an unrivalled destination for a group getaway. Whether you're after nature, culture, gastronomy or more, here are five group activities that you will absolutely love during your next trip to the province of Malaga.

Hiking and nature

Is there anything better than getting lost in the depths of nature with your friends? Hiking is one of the best activities with friends in Malaga province. There is a whole panoply of trails and routes for you to discover, from simple paths flanking the coastline to mountain trails that will challenge you with their ascents and descents. If you're looking to completely disconnect from your daily routine, staying in rural accommodation will treat you to beautiful landscapes from the moment you open your eyes in the morning. Caminito del Rey (make sure you book plenty of time in advance) and Torcal de Antequera are must-visits with their landscapes that you won't quite be able to believe are real. The walks here are simple, but spectacular. And if you fancy a bit of a challenge, you can summit La Maroma, the highest peak in the province at 2,069 metres of altitude.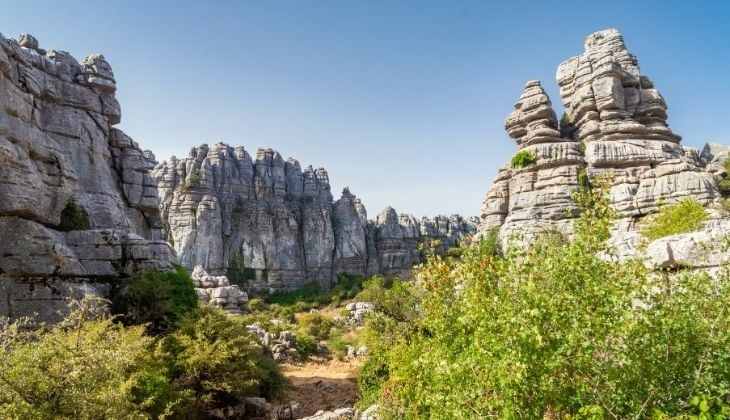 Gastronomy
The province of Malaga is renowned for its wonderful cuisine. If you're a bit of a foodie or simply love to treat yourself to the finer things in life, the Costa del Sol won't disappoint with its range of dining options. From beach bars (where you can dig into plates of fried fish and sardine skewers) and traditional restaurants on the mountain roads to mouth-watering tapas bars dotted around the historic centres of towns and villages and, of course, some fine dining restaurants, selected by prestigious food guides, such as Michelin and Repsol, there's something for every moment. In many of these eateries you can ask for special menus for group dinners in Malaga.
Wineries
If you like wine, you'll be pleased to know the Costa del Sol has a whole host of wineries. Many organise visits so you can explore their facilities, learn how wine is produced, be taught tasting techniques and savour the taste of wine paired with local delicacies. Whether you're a wine connoisseur or simply fancy finding out more about the fascinating world of wine, discovering the wineries means combining nature, culture and gastronomy, and having a wonderful time.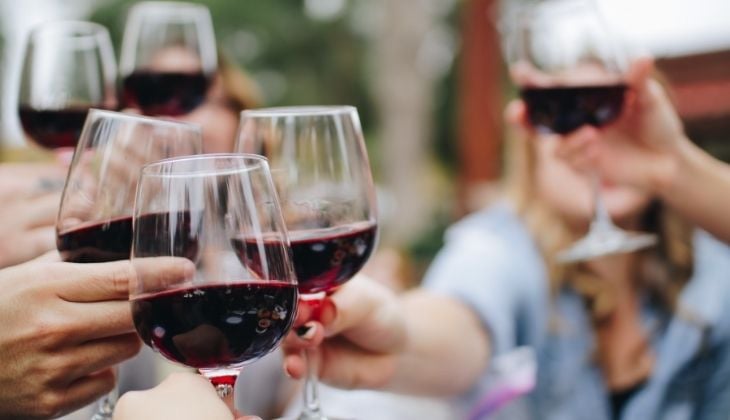 Discovering the coast in catamaran
If something defines the Costa del Sol, it's its incredible weather. With over 320 days of sun a year and an average annual temperature around 20ºC, the sea of the Malaga coastline is always inviting. To make the most of the Mediterranean, why not charter a sailing boat or catamaran with your friends to discover the most glistening parts of the Costa del Sol from the sea, like the impressive cliffs at Maro – Cerro Gordo, and live an experience you won't forget in a hurry.
Cultural tour through the capital
If you're a bit of a culture vulture, you're going to love the capital of the Costa del Sol. An artistic, historic and architectural heritage comprising 784 Sites of Cultural Interest, around 40 museums and a wide range of culture and entertainment make the Costa del Sol an unrivalled destination if you're looking to soak up some art and culture. The selection of museums in the Costa del Sol is impressive. Highlights include Museo Carmen Thyssen with its wonderful collection of Andalusian art, Colección del Museo Ruso de San Petersburgo, Museo Automovilístico, Museo Picasso and Centre Pompidou, among others. What's more, when you walk through the historic centre of the city of Malaga, you will feel like you're taking a step back in time. La Alcazaba and Castillo de Gibralfaro are the main vestiges of Malaga's Arab past. Sitting at the foot of both fortresses is the Teatro Romano, built during the times of Emperor Augustus, and not far away is Catedral de Malaga. Over time, Picasso's birthplace has transformed into a mecca for culture in Europe.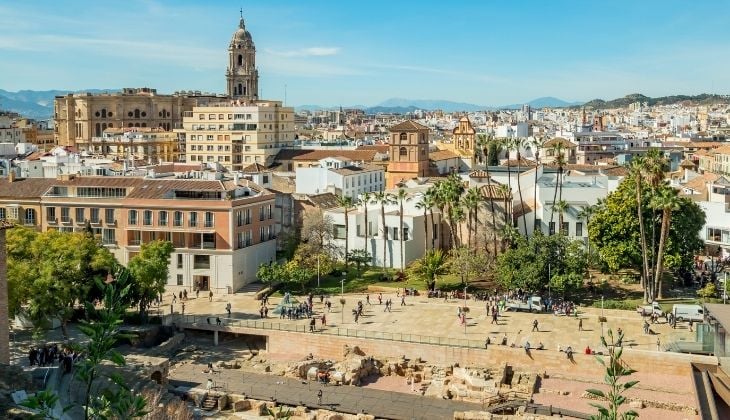 Travelling with friends means sharing unforgettable experiences, creating stronger bonds, learning new things together and living incredible moments that you will cherish in your memory for years to come. As you can see, there is a whole world of experiences awaiting you and your group of friends in the Costa del Sol. And you don't need an excuse to spend time with your favourite people: find all the information you need for your next getaway on our webpage.