If you're reading this, we assume you're thinking about planning a country getaway with your friends. And there's no better destination for your break than the inland of the Costa del Sol where nature rules and entertainment blends seamlessly with relaxation. The countryside, sports, gastronomy and beautiful places to stay come together so you can really make the most of the incredible weather and great company.
In this post, we'll list some of the best country houses in the Costa del Sol. Located in magical settings close to the sea and the mountains, all the options in this small selection of country houses in Malaga province are defined by great reviews from previous guests, large outdoor spaces with pools, their rustic style and iconic locations. Piqued your interest? Keep reading to find out more.
Where fun meets relaxation
There are many reasons why the Costa del Sol attracts thousands of Spanish and international tourists each year. But one is most certainly its spectacular geographic location, which is sprinkled with many country houses where you can have fun and unwind at the same time.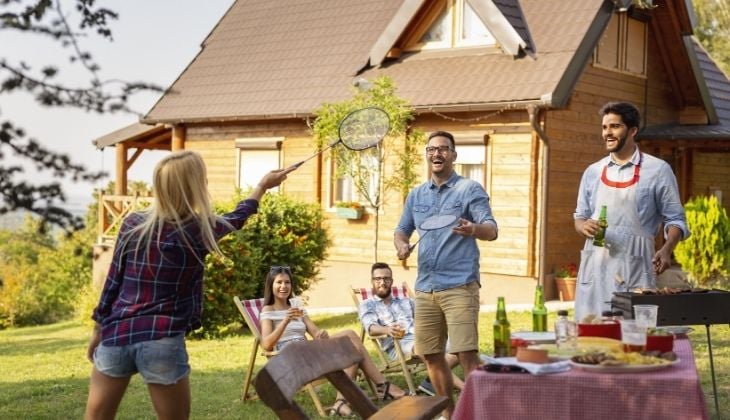 If you and your friends are looking to rent a country house in Malaga province, you've got an excellent selection of villages to choose from. But that's just the start. There are many reasons why renting a country house in Malaga province is an incredible choice for your next getaway, namely:
And now, without further ado, here are four truly unique country houses that are located in four enchanting villages.
1. Casa El Guindo (Antequera)
Done out in authentic Andalusian style, and sleeping up to seven, El Guindo offers a large garden with pool and incredible views over the Antequera countryside. Just 50km in car from Malaga city, this country house is the perfect place to spend a couple of days with your friends. It is just a stone's throw from the municipality of Antequera where you can visit the alcazaba, the Moorish fortress dating back to the 16th century, and a little further away the dólmenes de Antequera and Torre del Hacho.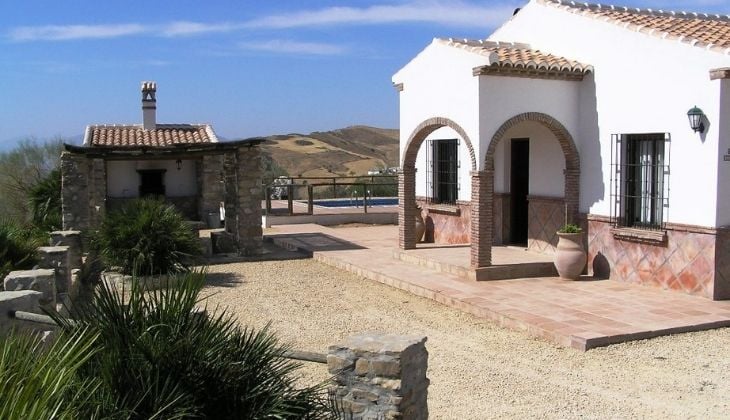 Source: Turismo Ayuntamiento Antequera
2. Casa La Huerta del Tajo (Ronda)
Sleeping eight, Casa La Huerta del Tajo sits on the outskirts of Ronda and is just minutes from mirador de Ronda, 14th century Palacio de Mondragón and the historic Arab Baths. La Huerta del Tajo offers two detached country houses on the same site. One property is large and expands over two floors while the other is smaller and the perfect option if you're craving an intimate getaway.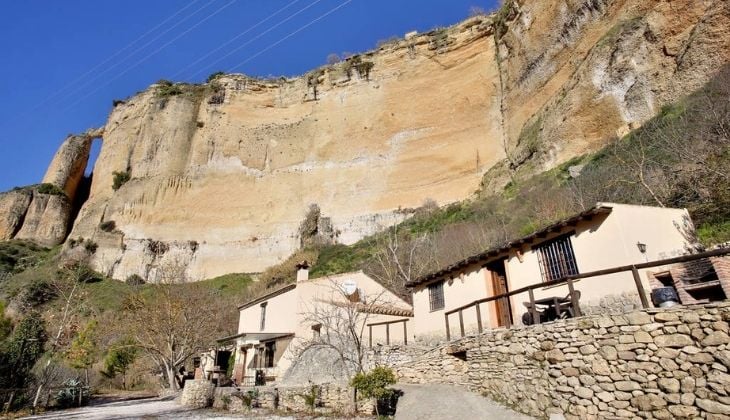 3. Casa Rural Superior Villa El Oasis (Monda)
If you love water sports, Casa Rural Superior Villa El Oasis is the perfect place for a getaway with friends. Located in the naturescape of Guajar (Sierra de las Nieves), the villa sits just twenty minutes from Marbella, and is the perfect base for doing some kayaking and canyoning in the nearby landscapes. What more could you ask for?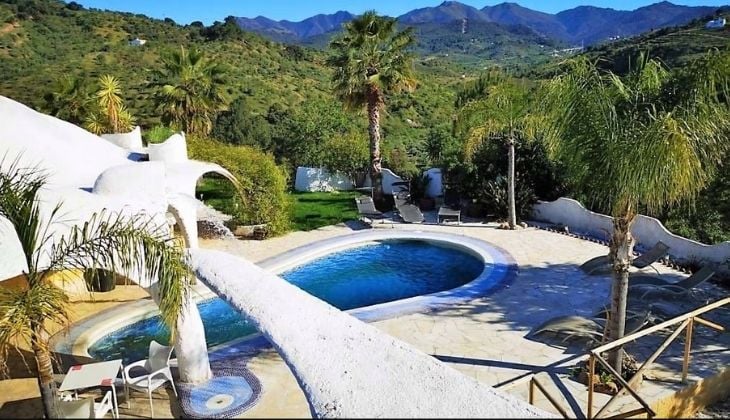 Source: Casa Rural Superior Villa El Oasis
4. Casa Domingo (Álora)
Casa Domingo is located in Álora, a unique destination close to the hills affording incredible views over the wheat fields. Desfiladero de los Gaitanes, a beauty spot, is close to the villa where you can enjoy a day of adventure at Caminito del Rey. The villa also offers guided hiking tours. There are different accommodation options available, namely an apartment for 5 people, two studios and two double rooms. Casa Domingo also has a pool, tennis court and breakfast is included.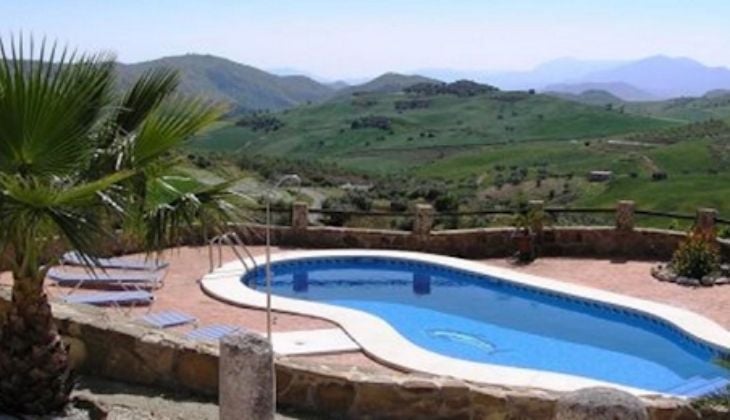 We hope that this post has given you food for thought for your next country getaway in the province of Malaga. If you'd like to check out even more charming country houses in the Costa del Sol, click here.