The province of Malaga boasts all sorts of wonders, including – of course – the gastronomy. Traditional and avant-garde restaurants serve up a great variety of culinary creations that won't go unnoticed by lovers of fine dining. Nor will the restaurants that have been awarded the prestigious Michelin star: eight in total, transforming the province of Malaga into a gastronomic destination in its own right. If you are planning a foodie trip, keep reading to discover all the Michelin star restaurants in the Costa del Sol. Which one will you try first?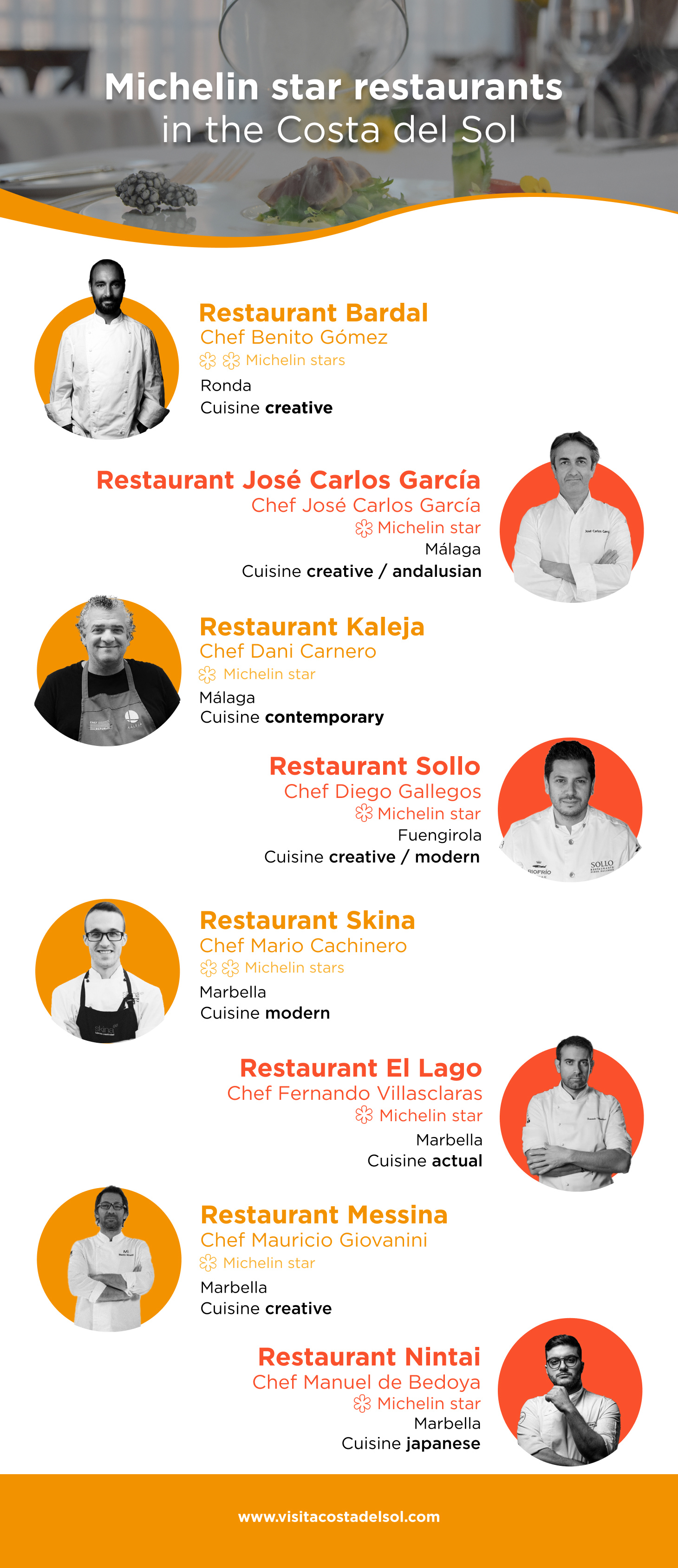 Restaurante Bardal ** (Ronda)
In a short period of time, chef Benito Gómez and his team have achieved no fewer than two Michelin stars. The cuisine at the eatery combines avant-garde techniques and a respect for local culinary traditions. Bardal's creations are made using local, seasonal produce – particularly from the Ronda region – to showcase the gastronomic delights of the province of Malaga.
Restaurante José Carlos García * (Malaga)
Restaurante José Carlos García was awarded the first ever Michelin star in the capital of the Costa del Sol. Situated at perpetually bustling Muelle Uno, in the heart of Malaga Port, the chef – who has been named "a great Malaga-born genius of fine cuisine" – offers a fusion of local products and avant-garde techniques. The restaurant has only a handful of tables to guarantee diners a unique, intimate and personalised experience. An interesting feature of this Michelin star restaurant in the Costa del Sol is that the kitchen has glass walls, enabling diners to see what's happening at all times.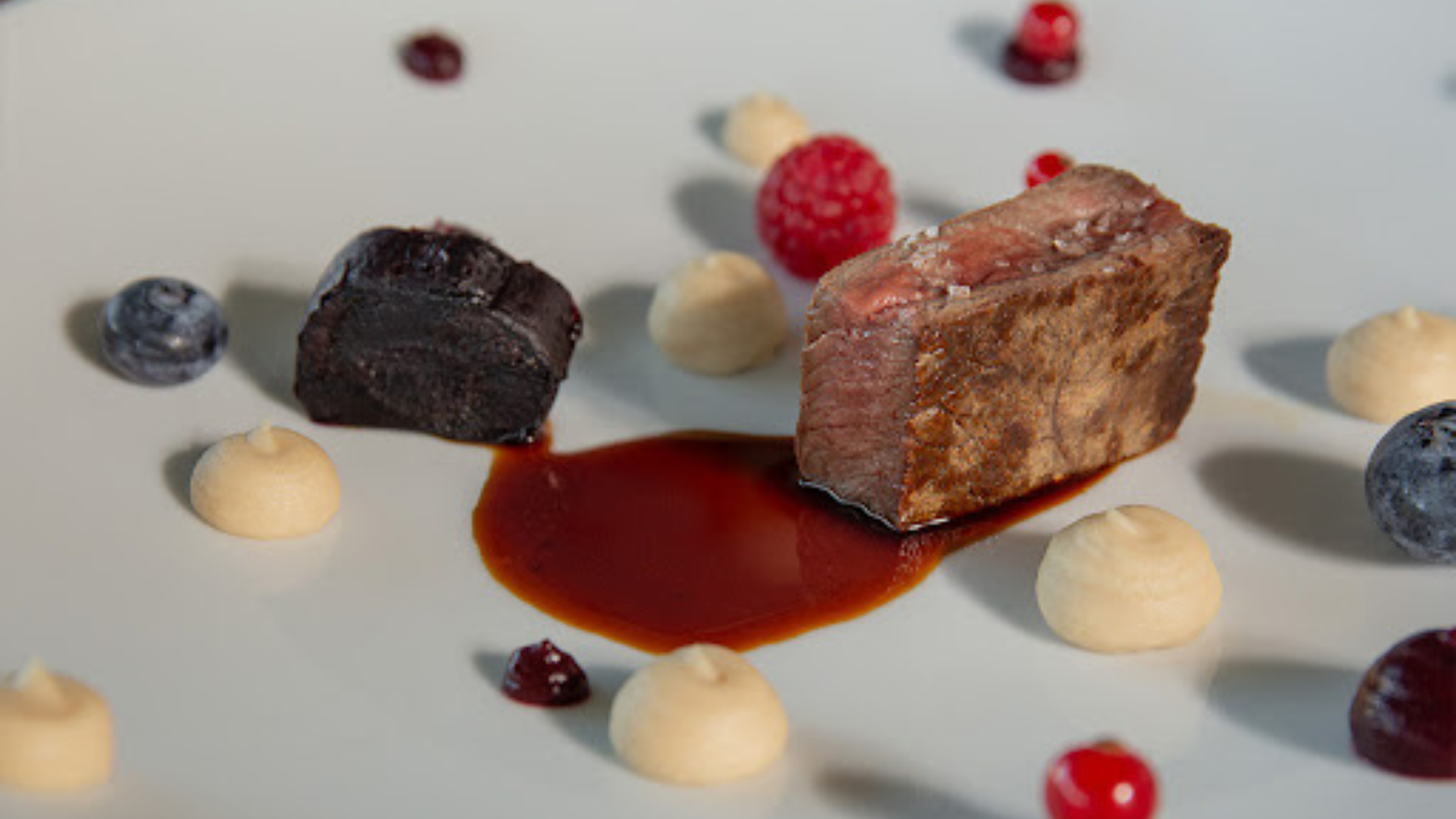 Fuente: Restaurante José Carlos García
Kaleja * (Malaga)
Located in central Malaga, Kaleja received its first Michelin star in 2022. The first thing that will capture your attention is the subtle smell of smoke, an element that defines the House. The chef, Dani Carnero, presents an idea of cuisine seen from the perspective of yesteryear, working with fire and slow cooking (which he prefers to call "candle cooking") to capture the flavours of his childhood. The restaurant serves two tasting menus, namely the Great Memoria Menu and the Memoria Menu. As stated by the Michelin Guide inspectors, at Kaleja "all the dishes have power, flavour and a great story behind them".
Sollo Restaurante * (Fuengirola)
Known as the "caviar chef", Diego Gallegos is at the helm of Sollo Restaurante. This gastronomic investigator has been awarded a prestigious Michelin star, a Green star and the Repsol sun. The chef's cuisine is based on a stringent choice of ingredients based on environmental and aquacultural considerations. Sollo's star product is caviar and the restaurant runs tasting sessions of its three Riofrío caviars – Russian, Iranian and ecological – which are paired with an exclusive cava. And as if all that weren't enough, in the summer, you can join a guided tour of the Riofrío fish factory upon reservation.
Restaurante Skina ** (Marbella)
After receiving its second Michelin star in 2020, Skina - which also has two Repsol suns - is one of the finest restaurants in Marbella. Renowned chef Marcos Granda, alongside his team in the kitchen led by head chef Mario Cachinero, serves original Mediterranean cuisine made with the highest quality, seasonal produce fused with touches of the avant-garde. An incredible combination that recreates the most traditional flavours of Andalusia. And all that, paired with an excellent wine menu.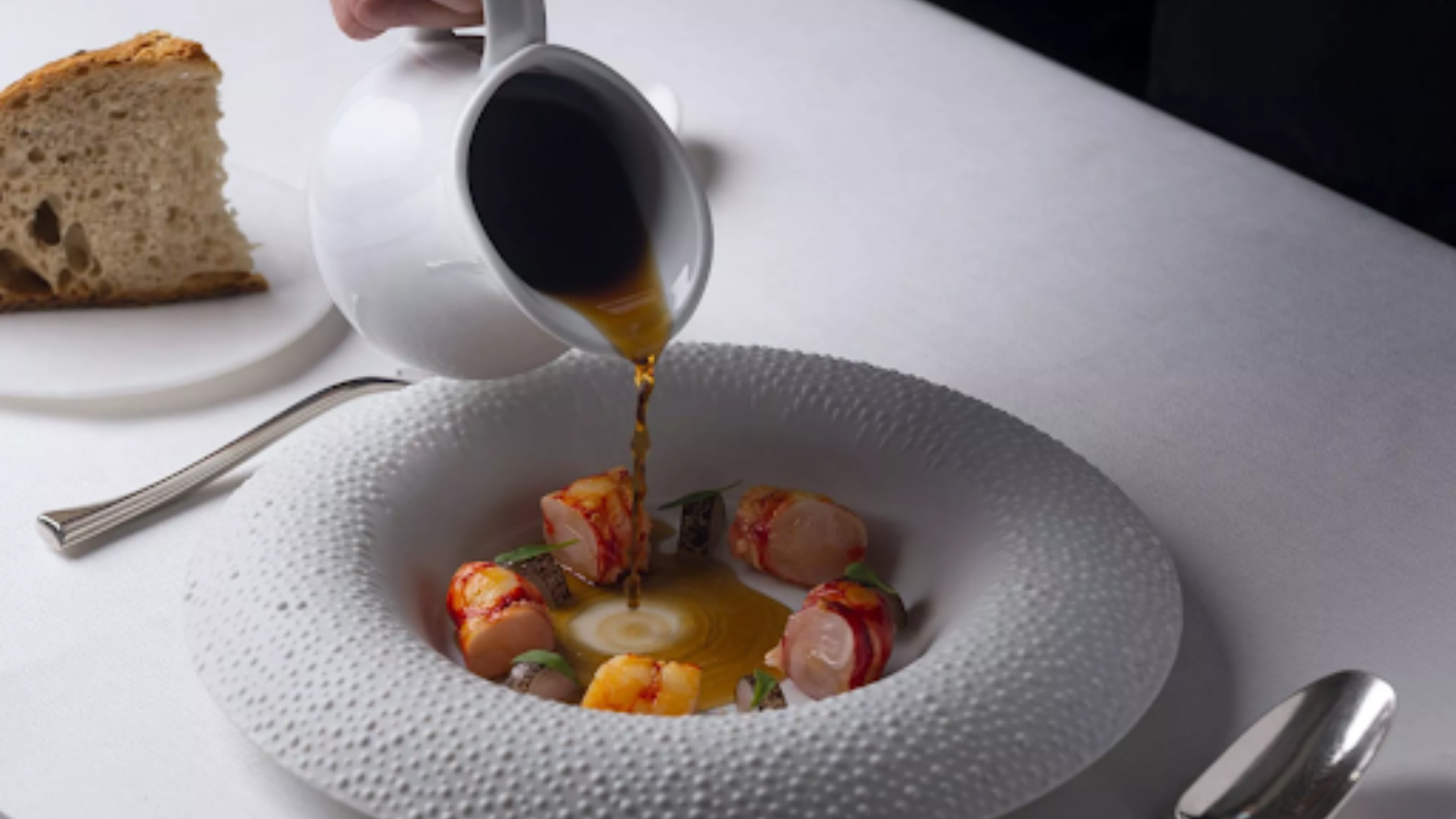 Fuente: Restaurante Skina
El Lago * (Marbella)
El Lago is more than deserving of a Michelin star, combining the essence of fine cuisine with pure flavour. The restaurant is "Kilómetro 0", referring to the very many locally sourced products that are used here. El Lago is part of the facilities on offer at Greenlife Golf, serving innovative, daring cookery and a personalised service. Enjoying the summer nights on a lovely terrace with views over the golf course and its wonderful lake is an experience that will awaken your senses.
Messina * (Marbella)
Run by Argentinian chef Mauricio Giovanini, Restaurante Messina has a Michelin star and a Repsol sun. It is a small, welcoming restaurant whose star product is the exquisite tasting menu. The house style is defined by its fresh and zingy dishes and positive energy that will take you on an exciting culinary journey.
Nintai * (Marbella)
With pure lines and large windows, Nintai in Marbella, owned by Marcos Granda with Manuel de Bedoya as head chef, has a number of private spaces and a large sushi bar seating just 12 diners. Sitting around the bar, you will see the chef - or "itamae" - at work, creating incredible dishes. Everything is designed to coax you into a state of tranquillity, which is ideal for sampling the creations served as part of the two tasting menus (with a different number of dishes) that evolve with the ingredients of the season: Omokase (only for lunch) and Nintai. The restaurant has an excellent Japanese sake menu so you can pair each bite with a delicious drink.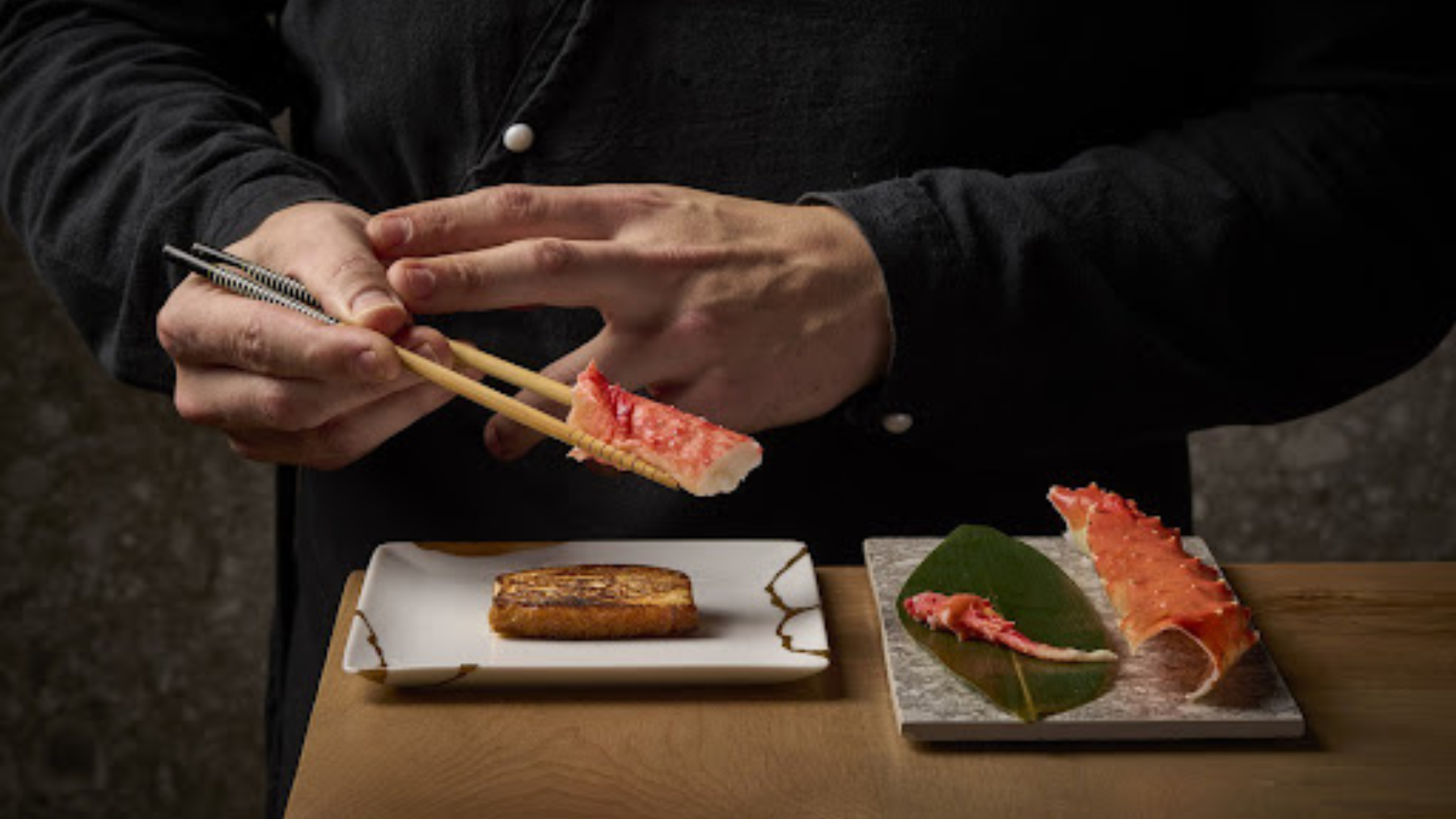 Source : Nintai
Beyond this selection of Michelin star restaurants in the Costa del Sol, there are countless dining options for all palates and budgets on offer in the province of Malaga, from beachside chiringuitos to traditional (or modern) tapas bars. The Costa del Sol is a culinary mecca that foodies from all four corners of the world are dying to visit.