The event sector is evolving with the tireless pace of technology. Though just a few years ago the trend was for classic events in which the programme and users followed a traditional script, nowadays there is an ever-growing number of interactive experiences that you can integrate into your event - whatever type you are planning. The MICE sector is innovating at an unprecedented speed and nowhere more so than in the Costa del Sol.
When it comes to interactive experiences at events, you'll want to be thinking about hybrid models, innovative technologies and original ideas. If you want to find out more about these sorts of experiences and how to integrate them into your event, this is the post for you.
Evoke the emotions
There is no one size fits all that will make your event a guaranteed success. Every get-together is different, after all. That said, there is one thing that you can do that always goes down well: evoking your attendees' emotions. Push the traditional and rigid event models to one side and instead make a beeline for unique experiences and concepts that will live on in the memories of the people that matter the most: your guests.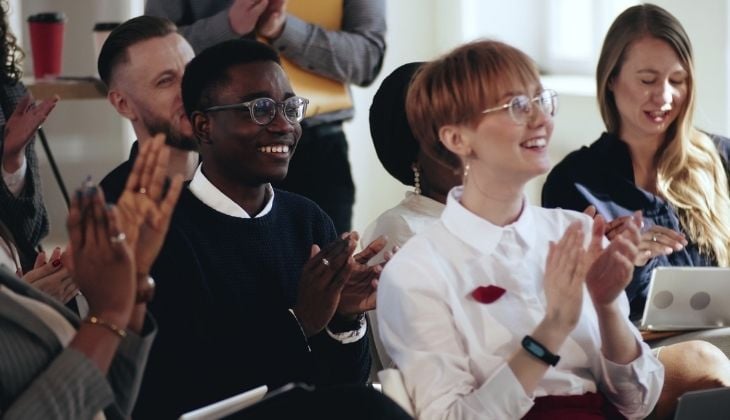 Make your brand interactive
Conferences, trade fairs and any other type of business event should focus on making the company brand interactive. So how can you do that? There are a plethora of different ways, but an original idea is to run live events that rely on audience participation, such as live podcast recordings that get attendees involved in the episode.
Launch an event app
If you want your event to offer an exclusive experience for companies, we recommend creating something unique and connecting it in some way to your event. A great example of this is to create an app for your business event. Get your designer to build it and then promote it, asking speakers, attendees, staff and any other players to download it. An app is interactive by nature and a great way to get everyone involved in the event.
Integrate 3D and virtual reality experiences
We obviously already live life in 3D but what if you were to immerse your attendees in the world of virtual reality? Though it might not be suitable for all events, it is sure to be a hit at informal events with a young audience as well as sports events. In your venue, set up a space equipped with virtual reality headsets where guests can experience your event from a whole new perspective. In the Costa del Sol, technologies and conferences go hand in hand and event venues are set up with everything you could possibly need.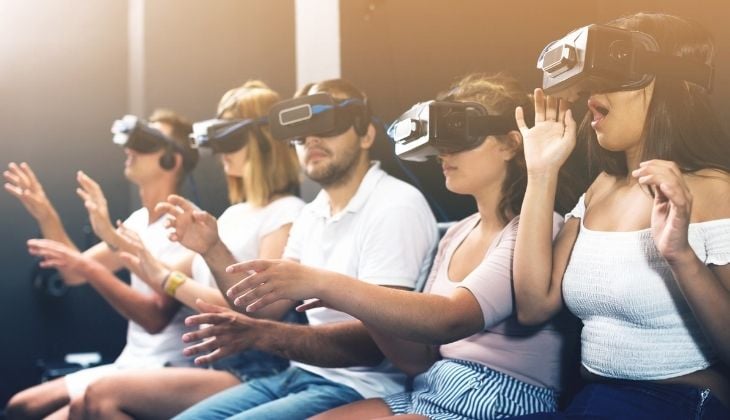 Reap the benefits of the IoT
The Internet of Things (IoT) is a technology that permanently connects devices and objects. Its use is popular in the MICE sector as it promises permanent connectivity and interactions with multiple devices. A good example are wristbands at music festivals. These devices not only give festival goers access to different venues but also enable them to share their location on social media so their friends can find them.
Set up interactive panels
Have you ever been to a museum, event or hotel where they asked you to leave a review or a comment in a book or map on the wall? Interactive panels or spaces where attendees can leave their thoughts alongside their name and where they come from are the digital version of this. The ideal is to enrich the event and invite attendees to interact with each other. Another way to achieve the same objective is to 'catapult' tweets to a screen with a sling slot (encouraging debate) or get a coffee in exchange for scoring a goal.
Beyond all these ideas for interactive experiences, there are plenty more that will enrich your event. Videomapping, hologram presenters and games rooms are now everyday occurrences at conferences, conventions and other business events. Technology is making the MICE sector bigger and better than ever before. Do you fancy trying out some of these ideas at your next event in the Costa del Sol? The province of Malaga awaits with its countless event venues, incredible weather and delicious cuisine.