When planning an event, making the day truly memorable for all attendees will always be at the forefront of your mind. Creating a unique experience is therefore one of the highest priorities on event planners' to do list. It is not always, however, easy to come up with the perfect idea to get the wow factor you're looking for.
Something to focus on, in this regard, is adding elements of fun and leisure at your event. Transforming attendees from simple spectators into active players throughout the event is key to making them feel motivated and connected. Your goal is to thrill, surprise and excite attendees. If you're in need of some inspiration, keep reading to discover some great ideas for experiences at events that will really take your attendees aback.
Innovative ideas for events: the art of surprise
Love at first sight
We all know that first impressions count. Events must therefore stand out from the moment attendees step through the door, boosting their engagement and helping to make the event one to remember. To make your entrance unique, make sure you take the event sector into account, designing a suitable atmosphere that uses special effects (lights, colours, textures, 3D, vinyls on the floor or walls, etc.) and other elements to create an impactful environment.
Let the show begin
Let's be frank: everybody loves stories and everybody loves a good show. So why not add a touch of theatricality to your event? By incorporating a performance connected to the topic of the event or the brand, you will give attendees a unique talking point and something that will stick in their minds for years to come.
All five senses
A failsafe way to make your event original is to evoke your attendees' senses. The possibilities in this regard are boundless. A good place to start is by seeking out topics that are connected to the profile of the business and then generate related sensorial spaces. Creating a unique space where attendees can make a souvenir, play with aromas or, better still, with technologies - such as augmented reality and virtual reality - will immerse your attendees in a sensorial experience that is hard to forget.
Spaces that speak for themselves
Traditional conference and round table layouts are on the way out. Spaces need to speak for themselves so, if you want to make your event unique, you need to start with how you arrange the space. Setting up a 360º stage, which makes the speaker move around the room, creating chill out areas and making spaces look like a lounge in a comfortable home - with sofas, footstools and lamps - will help your attendees to really enjoy the event at all levels.
Events with art
No matter the topic of your event or the sector of your business, you are sure to find a connection with the world of art. There is no doubt that art boasts the extraordinary capacity to make us feel. The options in this area are wide-ranging, from fast painting (an artist who creates a piece live throughout the course of the event) and music to poetry and dance. The effect will be lasting on your attendees.
The power of technology
In this day and age, technology offers the event sector a whole myriad of opportunities and promises your attendees a unique experience. You could, for example, create a space dedicated to videogames, projecting the games onto a large screen as well as use video mapping, holograms and interactive floors. The latest technological innovations are your new best friend.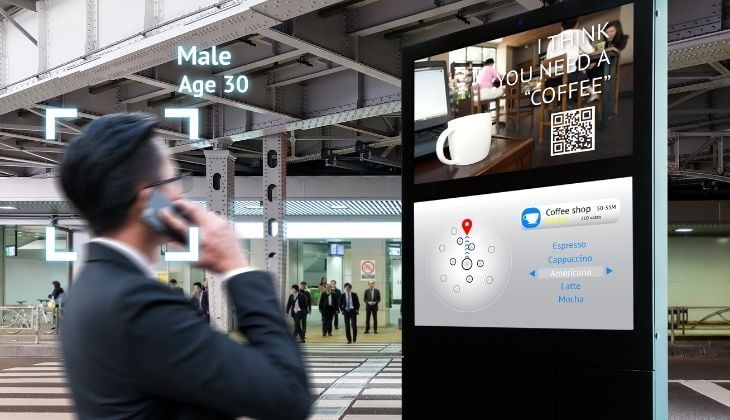 If you're still left wondering what the key is to creating a great experience at your event, don't forget that it all starts with the creativity of the planners. Doing some brainstorming is a great place to start to come up with some ideas, do some research and find out the latest trends in the sector. Another piece of valuable advice is to turn to the best professionals to assist you. If you are thinking of hosting an event in the Costa del Sol, you will find here all the tools (professionals, service providers, accommodation) you need to create unique experiences that will make an impact on your attendees.