Costa del Sol is a great destination to host your next social or corporate event. Why? Lots of reasons! For starters, it has beautiful weather and a mild climate all year long, there are tons of spaces (a mix of indoor, outdoor and covered outdoor spaces) and it's easy to get to by land, sea or air.
Read some factors to consider, below, and choose the right space for your specific event:
Event characteristics
If you are planning an event in Malaga, the first thing you need to do is consider the characteristics of the event at hand. Start by making a list of all the things you need, and let those needs dictate your final choice.
Location and accessibility
Know what you need for your event? Now it's time to think about another important factor: location. This will partially depend on where all your guests are coming from—if they're coming from other countries, you may need to choose a place that's a reasonable distance from the airport. It's also important that your location is near good public transport and is easily accessible by taxis. If your attendees are driving, you'll need to pick a place that has a large parking lot or garage nearby.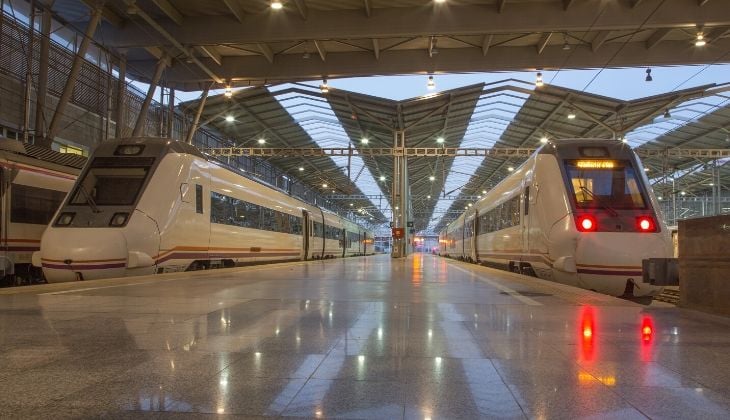 Capacity
When planning events, fairs and conferences in Malaga (or anywhere), it's important to consider capacity. There are a wide variety of hotels, restaurants and unique spaces where you can host corporate events, meetings and private social events in Costa del Sol. Planning a large conference? Many municipalities in Malaga even have large event spaces with every amenity guests could need. These larger event spaces include: Trade Fairs and Congress Center of Málaga, Málaga Sports Palace, Marbella Congress, Fairs and Exhibitions (which proudly wears the distinctive "Q," for "Tourist Quality"), Costa del Sol Congresses and Exhibition Palace (Torremolinos), Estepona Congresses and Exhibition Palace and the list goes on and on.
Indoor venues vs. outdoor venues with a good view
There's nothing like an outdoor event in a beautiful location! (And by that definition alone, Costa del Sol is the perfect place for any outdoor event.) But not just any event can be held outdoors, like exhibitions or trade fairs, for example. Click this link to see a long list of spaces where you can host fairs, meetings or conferences in Malaga.
Architecture and design
Aesthetics are just as important as function! Make sure you choose a space with a look that fits the theme of your event. Look at everything, from design characteristics and modular spaces to customizable rooms that let you create the shape and style your event needs.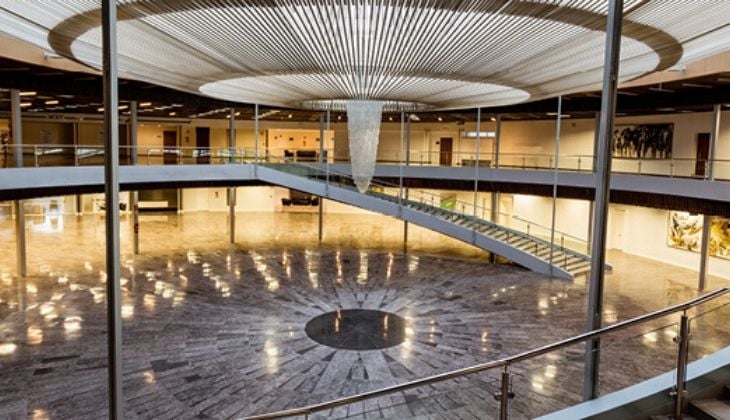 Source: Palace of Congresses and Exhibitions of the Costa del Sol
Services
After you've considered all of the above, think about one more thing: the services you will need! Do you need catering or IT support? Do you need live musicians? Not every venue will offer these services, but there are always third-party companies that specialize in different services who can facilitate them for you.
Did you know that Malaga is home to 144 hotels that specialize in event hosting? Click here to find the best hotel for your event and everything you need to know to bring it to fruition.