Golf is all about exercising, spending time with friends and breathing in the fresh air; but to really make the most of your time on the course, you have to understand the history of the game, its set of rules and the technique for different shots. After all, there's not much point in getting the ball in the hole if your shot is flawed and you don't understand the score card, is there? To help you in this regard, we thought we'd share our selection of the best golf books out there so you can find out everything you need to know. And we mean everything. Make space on your bookshelf for these volumes, have a good read and then put yourself to the test in the Costa del Golf.
1. Little Red Book (Harvey Penick and Bud Shrake)
Do the words swing, stance, drive and approach mean anything to you? Do you know that each type of shot requires a specific club? Discover all this and more in Penick's book. The author trained legendary golfers such as Mickey Wright and Tom Kite and became part of the World Golf Hall of Fame in 2002, following his time spent writing. Little Red Book combines lessons and valuable experiences that will lead you to a deeper understanding and appreciation of the sport. Both Little Red Book and its younger brother (Little Green Golf Book) are designed to help you improve your technique and learn how to choose the right club for each shot. These classics are must-haves for any golf lovers. There is also a volume for women golfers entitled Little Blue Golf Book.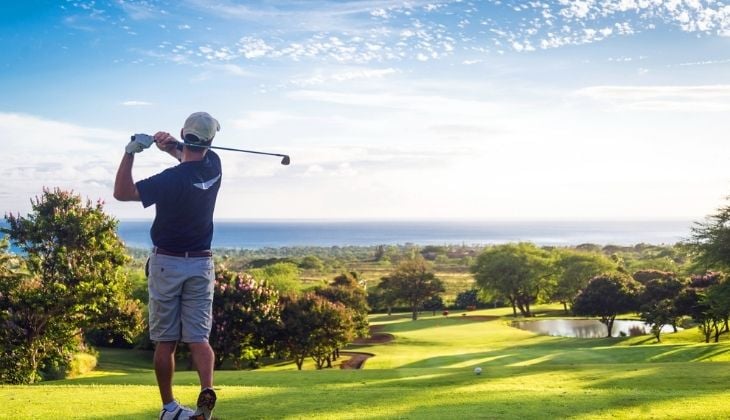 2. Golf is Not a Game of Perfect (Bob Rotella and Bob Cullen)
Our selection continues with Golf is Not a Game of Perfect. If there were a book to open your eyes and teach you how to clear your mind before each game, this is it. Sports psychology at its finest. If you are looking for a way to prepare mentally for the game and confront it without fear, this is the book for you. Along the way, you will discover the recent history of golf, with funny anecdotes and stories.
3. Secrets of the Short Game (Phil Mickelson)
Considered one of the best instruction books ever written, Secrets of the Short Game brings together tips and secrets from the Californian player Phil Mickelson. As you read, you will discover instructions on how to optimise your short game, demonstrating the level-headedness of golfers and the stuff they are made of. If you want to improve your bunker game or your backswing isn't working for your lob, this book will come to rescue, helping you technically, as if you were taking private classes with Mickelson himself. Funny, interesting and easy to read thanks to the accompanying photographs, this book is a must-read for professionals, semi-professionals and beginners alike.
4. The Coolest Golf Encyclopedia for Kids (Janina Spruza)
This selection is for young people who love golf. The Coolest Golf Encyclopedia for Kids is an excellent introduction into the world of golf for your little ones. If you want to get your kids started on the course soon - or they are already playing - this encyclopedia will help them to understand the rules of the game and its history.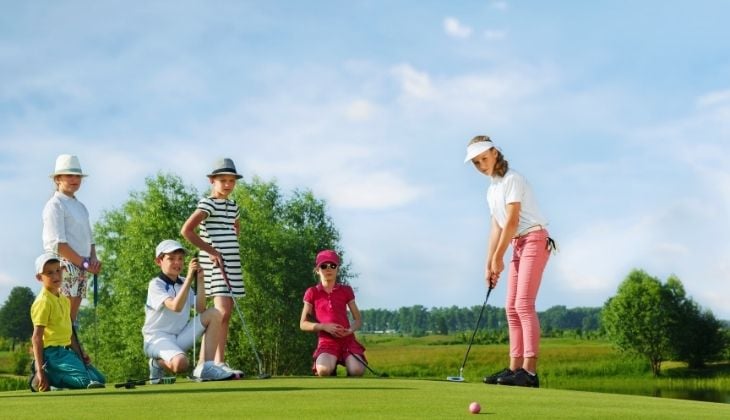 5. The Match (Mark Frost)
Our final best-pick is a must-read for both lovers of golf and fiction. The Match: The Day the Game of Golf Changed Forever is literature: one of the best golf books out there that paints a picture of the history of the sport. The book tells the story of how golf became a professional sport in 1956 following an intense encounter between two car salesmen and some legends from the time. As the title suggests, the author builds his storyline at the time golf was about to change forever. If this teaser has tempted you, get your hands on the book and give it a read.
If our selection has left you wanting more, you can always add your favourites to the list. Golf is a nuanced sport and there are therefore plenty of books about it. 50 años de golf: Historias, anécdotas y aprendizajes by Hugo Azpiazu, The 1997 Masters by the legendary Tiger Woods and Play better Golf by Steve Newell are all titles that are well worth a read.
So now you've got all the reading material you could possibly want or need, what are you waiting for to book your next getaway in the province of the Malaga to put it all in practice? The Costa del Sol offers superb courses and an extensive range of academies where you can polish your technique. The beautiful weather paired with the best developed hotel infrastructure in Europe makes the province of Malaga the best destination for a golf getaway. Download the Golf Guide to find out all the details. The Costa del Golf awaits.