Those who live in Costa del Sol know why it's a gem: its mild climate all year round, the beautiful Mediterranean Sea (just off its coast) and its cuisine are just some of the many factors that make life in the area so wonderful. In 2018, Meik Wiking, Director of the Happiness Research Institute, conducted a study in 20 cities in Europe, Asia, North America and Africa to find out which destination in the world has the most smiling people. According to that study, it's—wait for it—Malaga!
Life in Costa del Sol is truly unique
If you've been to Costa del Sol or you live there, the results of that study probably don't surprise you. Malaga has always stood out for its friendly and happy residents! This part of the world thrives off of its great weather all year long, the Mediterranean diet, an astounding culture, fun and its inclusive society, all of which, combined, lead to a happy life. Find out more about the wonderful elements of life in Malaga, below:
Warm, sunny weather
In Costa del Sol, it's sunny 320 days a year. (So if you love the outdoors, this is a great place to experience it!) All year long, you'll find locals and visitors alike practicing or playing golf, going to the beach, hiking up mountains or even just enjoying a drink and tapas on an outdoor terrace.
A life that revolves around the sea
The center of life in Malaga is definitely the Mediterranean Sea, and it is lined by long stretches of sandy beach that both locals and visitors love to hangout and play sports at. If you don't want to be active, enjoy the sea at one of the area's many beach restaurants! The opportunities for fun in the sun (and sea) in Costa del Sol are endless.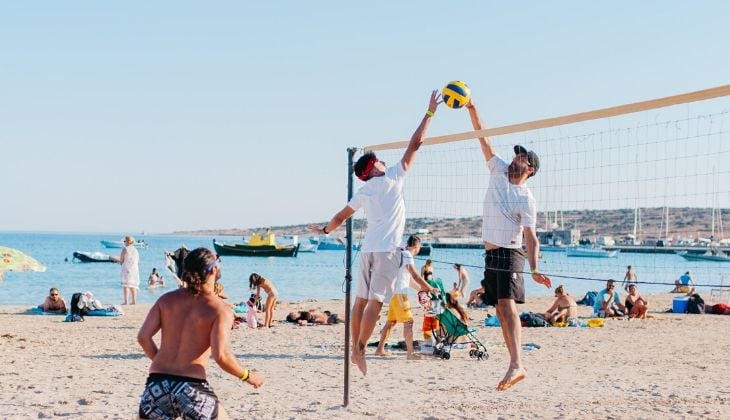 The importance of the Mediterranean diet
With its impressive array of indigenous products, traditional recipes in Malaga are as tasty as they are healthy. This is, without a doubt, another factor that makes Costa del Sol a happy destination—it has good food! At Malaga restaurants, menus are filled with fish, seafood, meat, fruit and vegetable dishes, all stewed with simplicity to enhance the natural flavors of every ingredient. You won't want to stop eating.
Life on the street
One of the things that visitors to Costa del Sol love most is the fast pace of the area's cities and towns. The streets of Malaga are always filled with people—they love to walk, ride a bike, sunbathe on the beach or be out and about at one of Malaga's many parks.
A breath of fresh air
The beach or the mountains? Choose either, and you'll find a long list of activities in Costa del Sol. Go on mountain excursions, take a hike, run on the sand, get a tan, go out on a river or lake; if what you need is a retreat with fresh air, Costa del Sol will give it to you.
Malaga: a comfortable and quiet metropolis
Malaga gives people the best of both worlds; it's a busy city with the calm rhythm of life in a coastal town. There are few Spanish cities that can promise this combination. In a place like this, you can find anything you need to stay entertained, from interesting cultural and leisure activities to a wide variety of hotels, restaurants and shopping, all with the relaxed ambiance of Costa del Sol.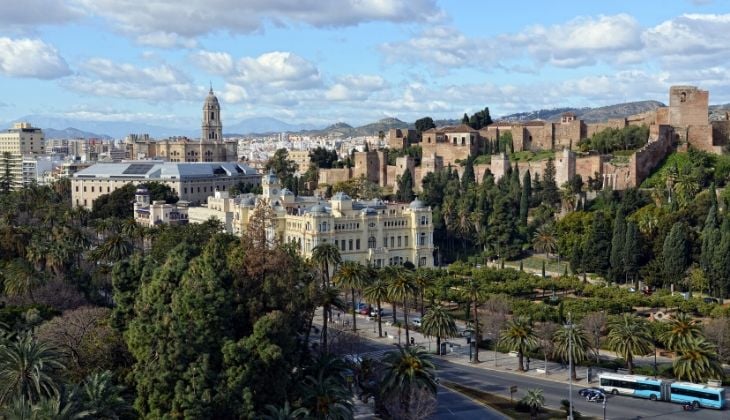 Fun in its purest form
If you visit Costa del Sol, you'll realize one thing pretty quickly: the people of Malaga know how to have fun. Just check out the region's many beach bars, restaurants, pubs, discos, beaches, theme parks, greenspaces, museums, concerts, theaters and shows of all kinds, both in Malaga and in the towns surrounding it. Here, there is something fun for everyone.
An open and tolerant society
Malaga's history is marked by a constant mix of cultures. This, plus the large number of foreigners who now live in Costa del Sol, make the province of Malaga one of the most diverse areas in Spain. Everyone is welcome here! Next time you visit Costa del Sol, just look at how the local community interacts with tourists. They welcome them, and together, both groups make Malaga the great international and cultural destination that it is.
All this combined, it's clear that Malaga promises tourists and locals alike an unbeatable destination with a comfortable, relaxed atmosphere. Costa del Sol welcomes people from all nationalities to visit. Learn more about the area and everything you can do there when you click here.