Costa del Sol is rich in flavour! From the Mediterranean coast all the way to its interior villages, there are plenty of local dishes just waiting for you to taste. To experience them for yourself, take advantage of the province's many local restaurants, beach bars, tapas bars and restaurants with Michelin-starred chefs. If you are passionate about food and wine, you don't want to miss the gastronomy of Costa del Sol. Find out more below.

La Axarquía
Our food and wine tour of Costa del Sol starts in La Axarquía, specifically in the municipality of Torrox. This municipality offers a wide variety of typical dishes from the area, like fried fish, sardines, monkfish soup, its famous "ajoblanco" or "pimentón con almejas" (paprika-spiced clams). This part of Malaga is also a major producer of oil and cane honey—there's a factory in Frigiliana that still makes them in the traditional way, and it's the only one in Europe to do so. The honey it produces is used in different La Axarquía sweets and local savoury dishes, like fried eggplant with cane honey. Speaking of sweets, many in La Axarquía are made with tropical fruits and raisins, as seen in desserts like mostachones (which are made with vanilla and cinnamon) and Algarrobo almond cakes.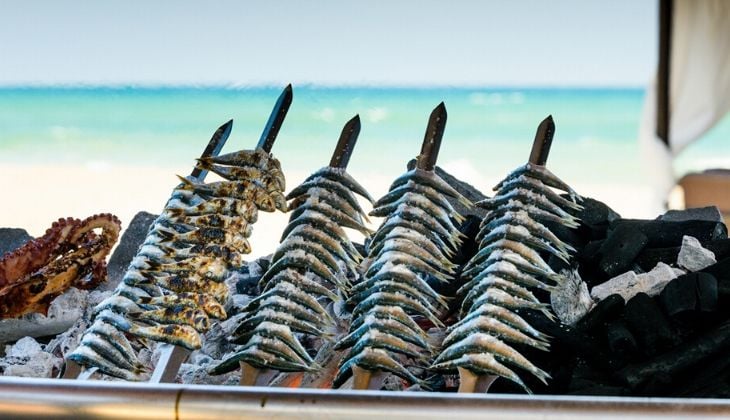 Northeast Region
Archidona is the gateway to northeast Costa del Sol, and it is home to numerous bars and restaurants that serve local dishes like Moorish casserole (which is made with bluefish like anchovies or sardines), San José stew (a stew of eggs, almonds, noodles, shrimp, bread, garlic and more) and "migas," or toasted bread crumbs, with chocolate. Also, in smaller municipalities like Villanueva de Tapia, Villanueva del Rosario or Cuevas de San Marcos, pig meat is common—so expect to find delicious chorizos, blood sausages and chicharrones. Game stews like rabbit stew with garlic or partridge and rice stew are also very common in these towns, and in Cuevas Bajas, you can try the delicious wort porridge.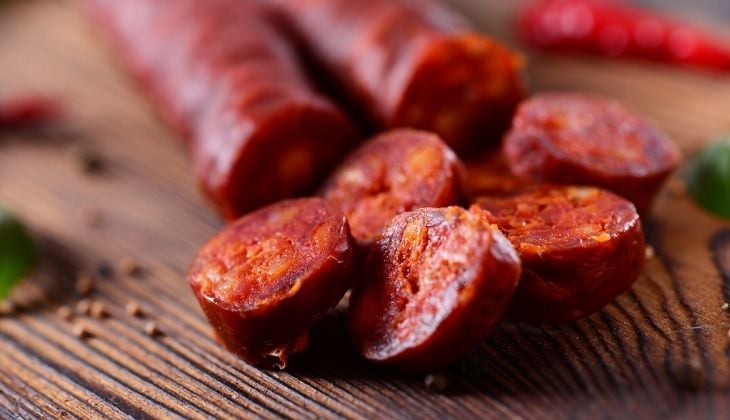 As for sweets, the Northeast Region serves specialities like doughnuts and "embustes" (the latter of which are made with egg, milk, oil, flour, cinnamon and lemon zest), both of which you can find in Cuevas de San Marcos. In addition to those local treats, the region is also a major producer of typical desserts from all over Costa del Sol, such as pestiños and oil bread.
Antequera Region
Covered in olive trees, Antequera is the top producer of extra virgin olive oil in Costa del Sol. It should come as no surprise that oil plays a fundamental role in most food in the province, including dishes like the famous porra antequerana—a cold tomato, garlic, oil, green pepper and bread soup—and Antequera muffins, a popular pastry from the area. Here, different types of migas with meat, fruits and vegetables from the countryside of Antequera are common, as are hare and rice (which is typical in Alameda) and porra majá (which is a staple in Humilladero). Craving dessert? Go for mantecados, polvorones or the very popular "bienmesabe," a dessert made with biscuits, syrup and almonds.
Guadalhorce Valley and Guadalteba Valley
The fertile Guadalhorce Valley and Guadalteba Valley produce vegetables and citrus that give rise to different soups from Alora (which are made with ingredients like bread, tomato, onion, pepper, garlic and peppermint) or fried potatoes. Gazpacho, migas and game dishes made with goat and rabbit are also popular here, and desserts made with lemons and oranges grown right in the Guadalhorce Valley are the norm. Undoubtedly, the area's most typical dessert is the Ardales almond cake, a sweet treat made with cookies, almond dough, sugar and cinnamon.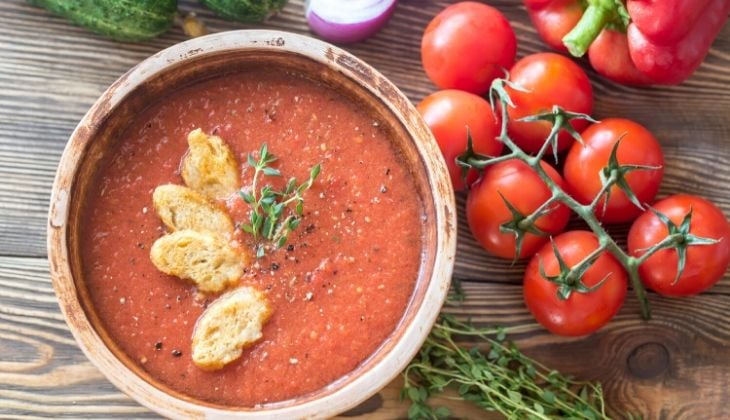 Sierra de las Nieves and Serranía de Ronda
When you visit the area in and around the Sierra de las Nieves, you'll want to try dishes made with local ingredients. Think: recipes made with olive oil and heavier dishes like goat stew, rabbit with almonds or "Soup of the Seven Branches," which is typical in El Burgo and made with asparagus, bread, onion, garlic, tomatoes, peppers, oil and egg. Because of the climate of the region, soups and stews are popular here! It's similar in Serranía de Ronda, where dishes like trout a la serrana (a trout dish with ham and vegetable papillote), chestnut soup (flavoured with mushrooms, leeks and chives) and rabbit a la rondeña (which is rabbit stewed with vegetables) are quite common. And if you make it to Benajoán, try its cold cured meats.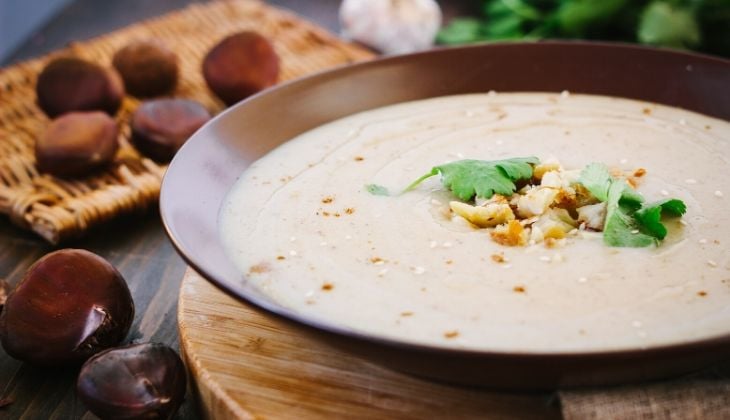 The area's Muslim heritage is still prevalent in both the Sierra de las Nieves and Serranía de Ronda, so a lot of common ingredients come from that. You'll taste it a lot in desserts, which use items like honey, almonds, chestnuts and walnuts to make tasty sweets like chestnuts in syrup, piñonate, alfajores and pestiños.
Western Costa del Sol
Our food and wine tour of Costa del Sol now leads us back to the sea. In Western Costa del Sol, we once again get to indulge in typical seafood dishes like fried fish and "espetos," and in more inland destinations like Casares or Benahavís, suckling pig or seafood "zarzuela." Hungry yet?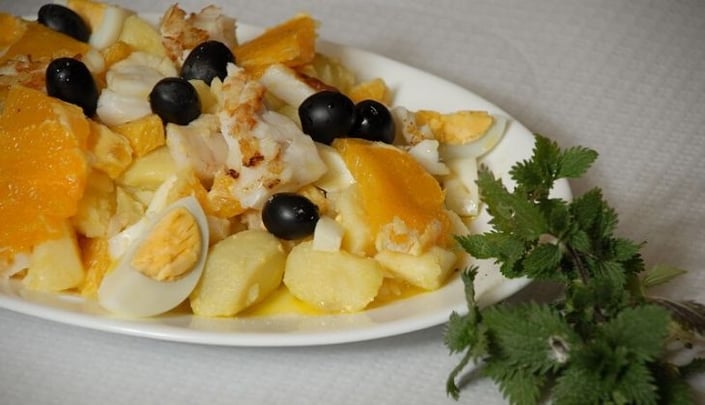 The perfect pairing: wines of Costa del Sol
We would be remiss to talk about eating and drinking in Spain if we didn't mention Costa del Sol's exquisite wines. The province of Malaga actually has two wine regions that are Protected Designations of Origin: Málaga and Sierras de Málaga. To really experience them, visit some of its best-known wineries, where you'll be able to taste the wine yourself and pair it with local dishes.

Craving more? Find out other ways you can experience Costa del Sol's fabulous gastronomy here.