Are you thinking about planning an end of year party for your company? Perhaps you want to treat your family to an all-out Christmas wedding? Whatever you have in mind, in this post we'll give you some great tips about how to set about planning an unforgettable event in the Costa del Sol.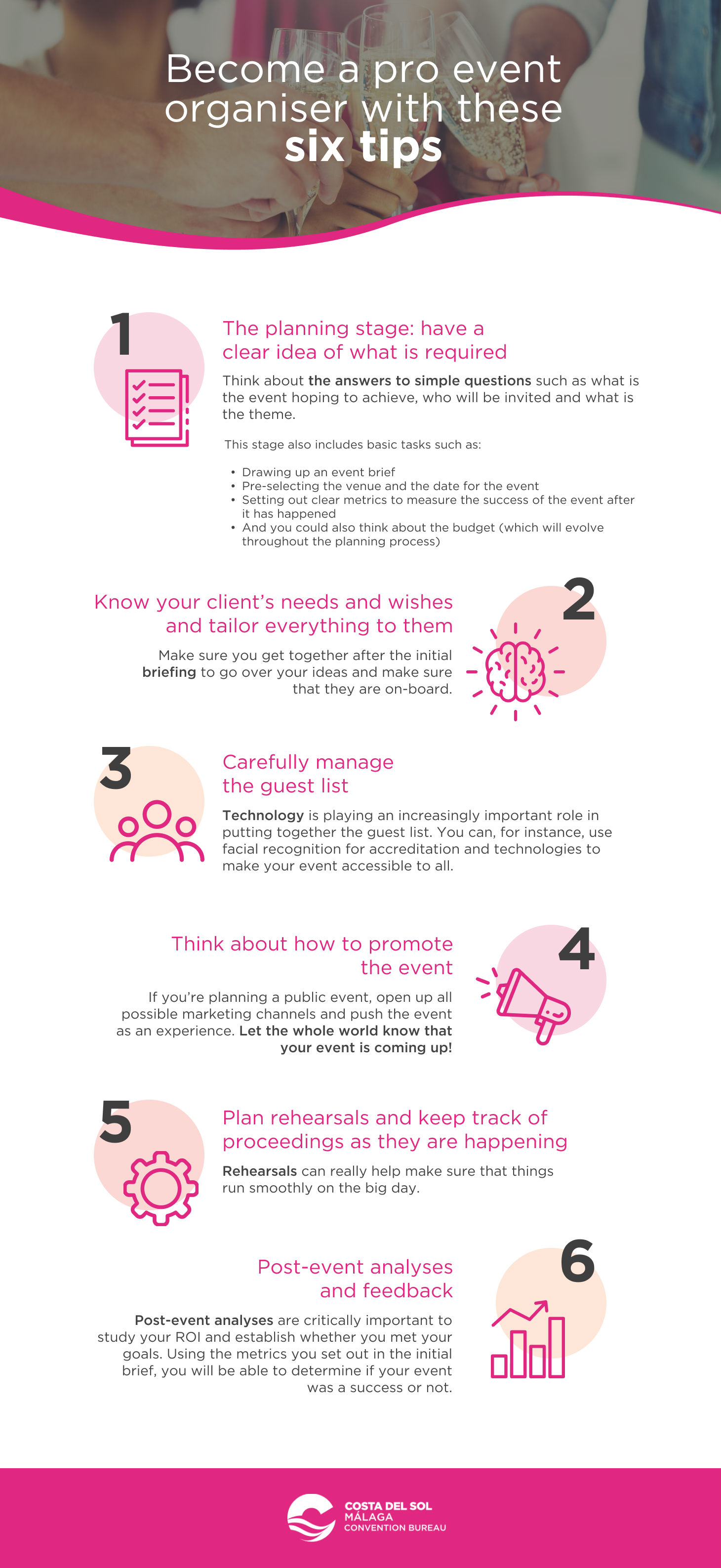 The province of Malaga is an ideal destination to host all sorts of events. With exceptional weather all year round, world-class facilities tailored to all event types and an extensive selection of quality service providers, planning your event will be a much more manageable experience than you might perhaps imagine. Keep reading to discover our top six tips to help you put on an event that your guests will be talking about for years.
The planning stage: have a clear idea of what is required
The first thing to do when planning a social event is to have a clear idea of what the goals of the event are. This will help you make smart decisions from the outset. You need to think about the answers to these simple questions: what is the event hoping to achieve, who will be invited and what is the theme. This stage also includes basic tasks such as:
Drawing up an event brief

Pre-selecting the venue and the date for the event

Setting out clear metrics to measure the success of the event after it has happened

And you could also think about the budget (which will evolve throughout the planning process)
Know your client's needs and wishes and tailor everything to them
Planning a social event may be more complicated than you might imagine for one main reason: your client might not like the ideas you've started to implement. It's important, therefore, that you get together after the initial briefing to go over your ideas and make sure that they are on-board. You will most likely have to make some changes at this stage.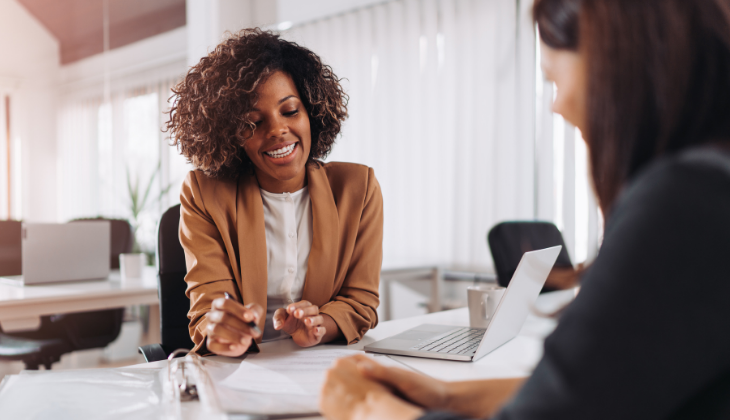 Carefully manage the guest list
There's no event without guests. Guest lists tend to be one of the trickiest parts of planning a social event. Here's why: the logistics of sending out invites and getting guests to RSVP can sometimes be poor. To make sure your event isn't a flop, we recommend handing over the planning to a DMC or specialist company.
Backed by an excellent infrastructure for conferences, trade fairs and any other types of events, the Costa del Sol is home to a wide selection of companies that will put together a work plan to make sure the planning for your event runs smoothly.
And this includes the most complicated part: inviting and receiving guests. Technology is playing an increasingly important role in this, particularly in the Costa del Sol where it is cutting-edge. You can, for instance, use facial recognition for accreditation and technologies to make your event accessible to all.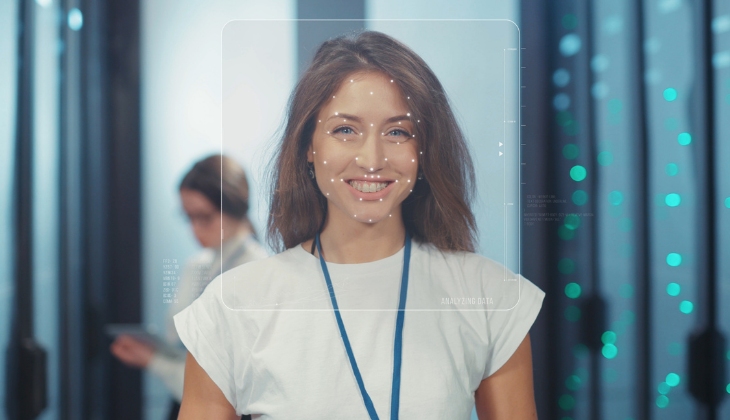 Think about how to promote the event
The way you choose to promote your event depends on the type of event you are planning and the sorts of people who will attend it. Social media is pretty much a must nowadays, apart from for private business and family events. If, however, you are planning a public event, open up all possible marketing channels and push the event as an experience. To do this, you might want to think about original invites, non-pushy reminders and paid advertising online. Let the whole world know that your event is coming up!
Plan rehearsals and keep track of proceedings as they are happening
Although it might seem like an unnecessary step, rehearsals can (really) help make sure that things run smoothly on the big day. Planning a social event is complex and requires meetings before and during proceedings. This is another reason why you might want to seriously consider hiring a specialist company to help you out. They will keep track of things on the day, make sure safety and capacity protocols are upheld and resolve any problems that might come up.
Post-event analyses and feedback
Post-event analyses are critically important to study your return on investment and establish whether you met your goals. Using the metrics you set out in the initial brief, you will be able to determine if your event was a success or not. It is also a good idea to provide attendees and guests with a way to send feedback that will help you make your next event even better.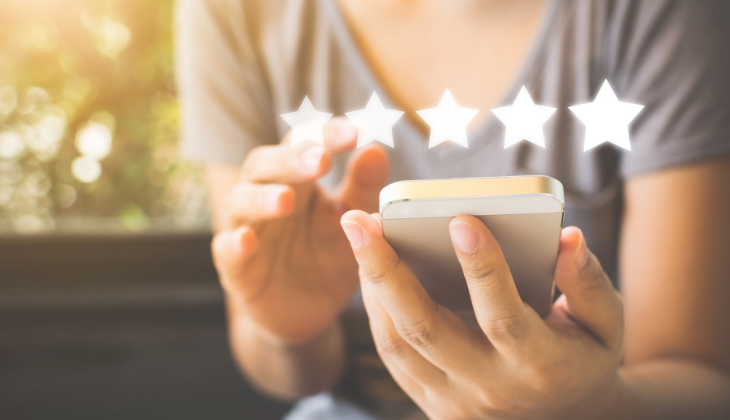 So what do you think? Will our tips help you make the planning of your event run smoothly from start to finish? We're sure they will! Follow our advice and you'll host an unforgettable event in the best destination out there: the Costa del Sol. The province of Malaga can't wait to welcome you and your guests.