Lovers of nature in its purest form, we have the perfect family plan for you; La Dehesa Biodinamica, located in Montecorto, is an agroecological project designed to bring biodynamic and permaculture lovers closer to nature and to learn and revisit our day to day habits. If you're looking for the perfect excuse to dive into nature and discover an incredibly beautiful area in Malaga's countryside, keep reading!
Visit the vegetable gardens and learn about the ecological harvest cycles or the responsible use of resources; learn first hand about all the animals that live in this semi-open pasture and understand the importance of protecting their habitats. Discovering how organic products are produced (and enjoyed, of course) are some of the advantages of La Dehesa Biodinámica.
It all began in 2005 when, at the Finca La Donaira, they started to work more rationally to conserve land, seeking environmental conservation, betting on sustainability and returning life and food to the land. In the more than 700 hectares of cultivated land, they began to experiment with traditional methods of land management, applying biodynamic agricultural and permaculture knowledge.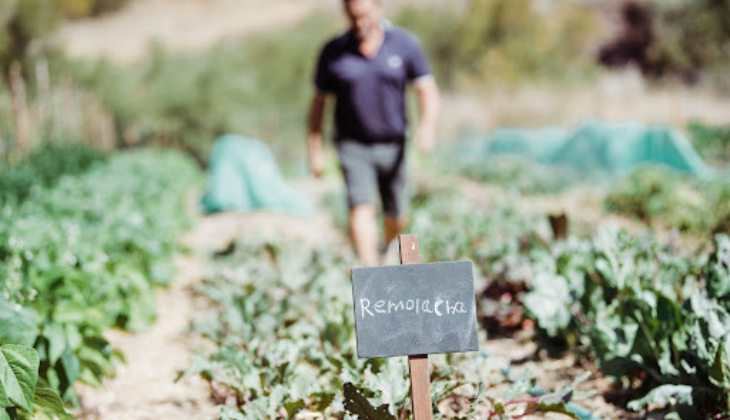 Source: Facebook La Dehesa Biodinámica
What is Biodynamic Agriculture?
Biodynamic agriculture is mainly based on the use of preparations obtained from the processing of certain plants and takes the influence of the stars (e.g. the phases of the moon) into account when carrying out agricultural work. This type of agriculture considers farms as complex organisms and emphasises the relationship between soil, plants and animals, treating the entire thing as a system in equilibrium.
At La Dehesa Biodinámica, many of the foods that arrive on our table are self-made, like extra virgin olive oil, ecological wine, cheese, flour, tea or almonds, to name a few. And you can taste it!
An Experience for the Whole Family
Enjoying outdoor activities and a day offline: is there a better way to spend a day with the kids? Listening, observing, tasting, smelling, learning how food is grown, how to compost and the natural process of horse training: it's a multisensory experience that you can live as you wish. At La Dehesa Biodinámica, there are different ways to visit the organic farms and connect with the animals that live there in their natural habitat.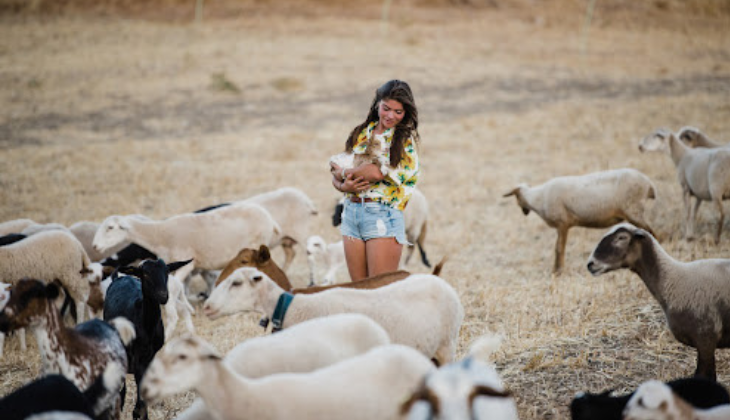 Source: Facebook La Dehesa Biodinámica
After touring the facilities on a 4x4 (to further your senses), you'll be able to walk with the horses, donkeys, cows, goats and chickens (and even interact with the animals, given that they're used to humans). And to end your visit, you'll be able to enjoy organic tapas and drinks or a snack to enjoy the farm's products, with an exclusive menu prepared by Finca La Donaria's chef.
Breathe fresh air, let yourself be blown away by an extraordinary landscape, relax to the sound of the birds: connecting (with nature and ourselves) and de-stressing from our daily routine is what La Dehesa Biodinámica offers. What are you waiting for?