The province of Malaga really does have it all. And we're not exaggerating. The Costa del Sol is an exceptional destination in part because it is just so diverse, ranging from dreamy beaches to spectacular mountains. The 11 December is International Mountain Day and to celebrate we thought we'd put together a list of the most beautiful mountains in the province. From east to west, here are the mountains in Malaga province that you simply have to visit (or climb!).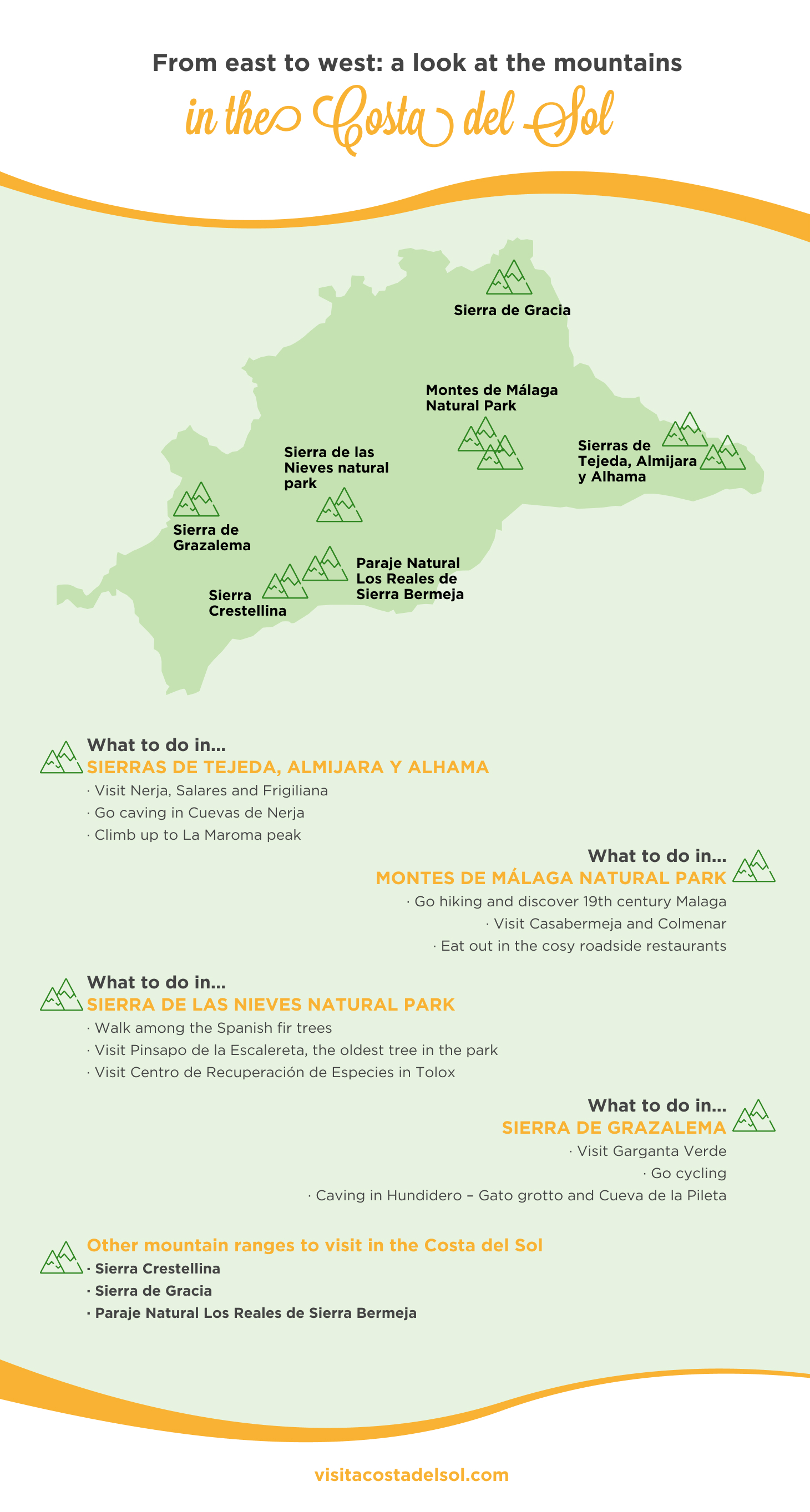 Sierras de Tejeda, Almijara y Alhama
Bordering the neighbouring province of Granada, the chain formed of the Sierras de Tejeda, Almijara y Alhama (sierra means 'mountain') is the biggest mountain range in the east of the Costa del Sol. Part of this rocky landscape stretches down to the coastline.
Spanning charming villages like Nerja, Salares and the beautiful village of Frigiliana, this mountain chain is characterised by the height of its peaks - which reach up to 2,000m - and how far it extends - over 40,000 hectares. And the best thing about these mountains in Malaga? They've got something for everyone, whether you love rock climbing or caving (for example in Cuevas de Nerja).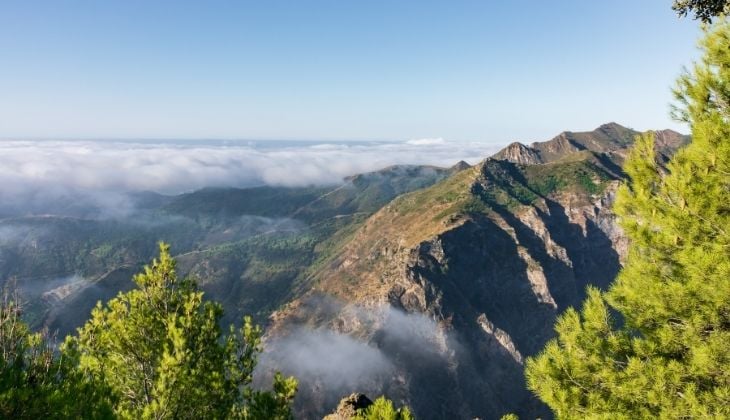 At 2,066m, La Maroma is the highest point of this mountain range which you can clamber up to - if you're feeling adventurous - along a number of different hiking trails. The views over the Mediterranean from the top will take your breath away. If you fancy the challenge, find out more about Ruta de los Neveros and Ruta del Robledal and get to know local villages such as Sedella, Alcaucín and Canillas de Aceituno. And don't forget to look out for mushrooms: there are all sorts of different species growing in the mountain.
Montes de Málaga natural park
Obtaining natural park status in 1989, Montes de Málaga is the closest mountain to the capital of the Costa del Sol. Located in the centre of the province, this well-known mountainscape extends for nearly 5,000 hectares, offering a leafy environment and plenty of water sources. Montes de Málaga is a little slice of paradise for biologists and anyone looking for a peaceful weekend retreat.
You can see all sorts of wonderful things here, but what makes Montes de Málaga unique is its blend of nature and history. Hiking is a wonderful way to be transported back to the 19th century. Traditional houses, mills and olive oil presses will follow you throughout municipalities like Casabermeja and Colmenar. There are even archaeological sites and cave art. What more could you possibly ask for?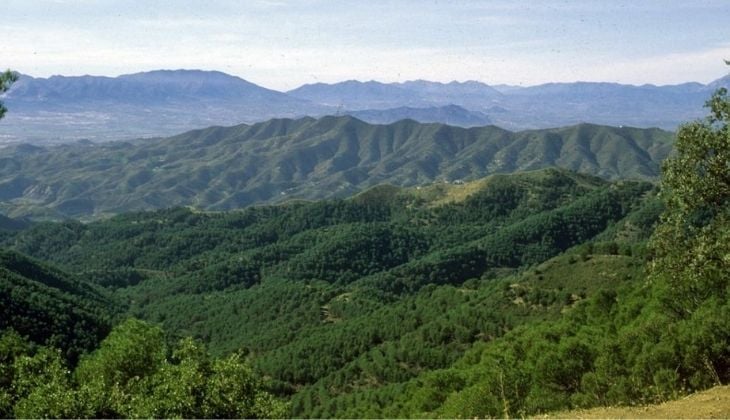 Source: Junta de Andalucía
Sierra de las Nieves Natural Park
Situated in Serranía de Ronda, nestling between the Mediterranean Sea to the south and the Béticas to the north, Sierra de las Nieves - which will soon be officially named a National Park - is a medium-sized Biosphere Reserve in the province of Malaga. The park is home to the largest number of Spanish fir trees (a protected type of fir) in the world, an abundance that will envelop you in a unique natural embrace.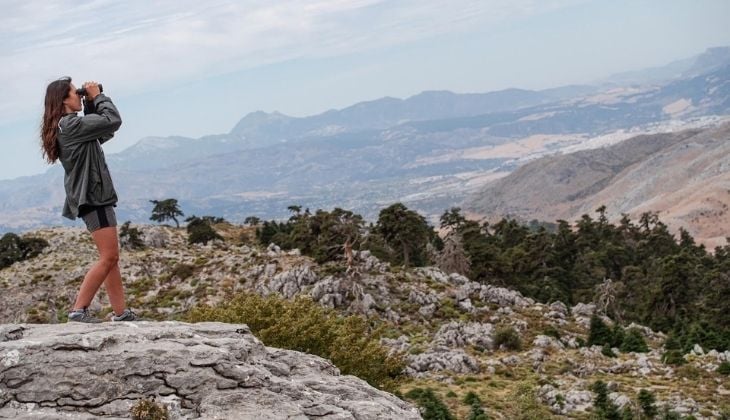 Declared a Natural Hunting Reserve in 1972, Sierra de las Nieves has an incredible ecosystem that is being well preserved. Among many points of interest in the mountain chain are the Pinsapo de la Escalereta, the oldest tree in the reserve at 500 years old and 26 metres high, and the Centro de Recuperación de Especies in Tolox. If you love hiking, you simply have to climb up to Torrecilla, the summit which at 1,919m is the second highest in the province.
Sierra de la Grazalema
Sierra de la Grazalema is what you think of when you think of a mountain. Straddling the provinces of Cádiz and Malaga, in the west of the Costa del Sol, the range bears the title of not only natural park but also Biosphere Reserve. It extends for over 50,000 hectares, encompassing thirteen municipalities, and is home to all sorts of treasures, from grottos to canyons and caves, that you're going to love exploring. Don't miss Garganta Verde and see the erosive effect water has over thousands of years.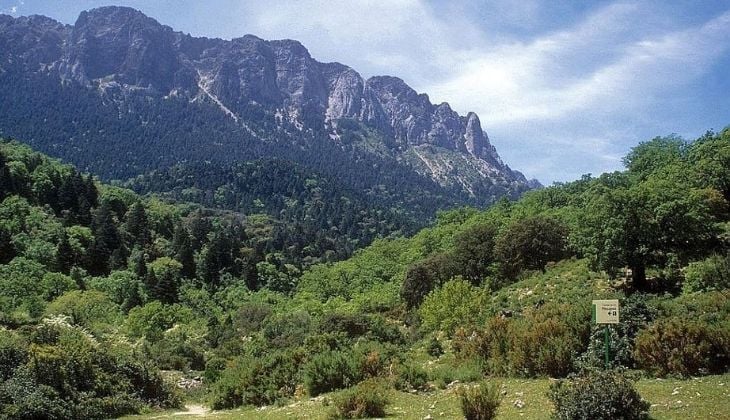 Source: Junta de Andalucía
Cycling, in the permitted areas, is an absolute joy here and the perfect way to explore the incredible plant life and spot some of the animals that you traditionally find in the Andalusian mountains. Deer and mountain goats are relatively easy to see in Sierra de la Grazalema among the holm oaks and Portuguese oaks. There are even populations of bats in Hundidero-Gato grotto and Cueva de la Pileta.
In addition to these mountains, there are others that are just as spectacular, namely Sierra de la Crestellina, Sierra de Gracia and Parque Natural de los Reales de Sierra Bermeja. Variety is, after all, the spice of life, so we simply had to include them all in our homage to the mountains in Malaga province for International Mountain Day. Now you've got all the options on the table, the only thing left is to choose which will be the destination for your next getaway to the Costa del Sol?