In our increasingly digitised world, working from home has become, for many, a daily reality. One that was further accelerated by months of lockdown around the world due to the COVID-19 pandemic. This new situation has put many workers in the unprecedented position of having the freedom to choose where they want to live and work, without being tied to the physical location of their offices. In this context, Malaga has become a popular choice of destination to work from home. Keep reading to discover some of the reasons why.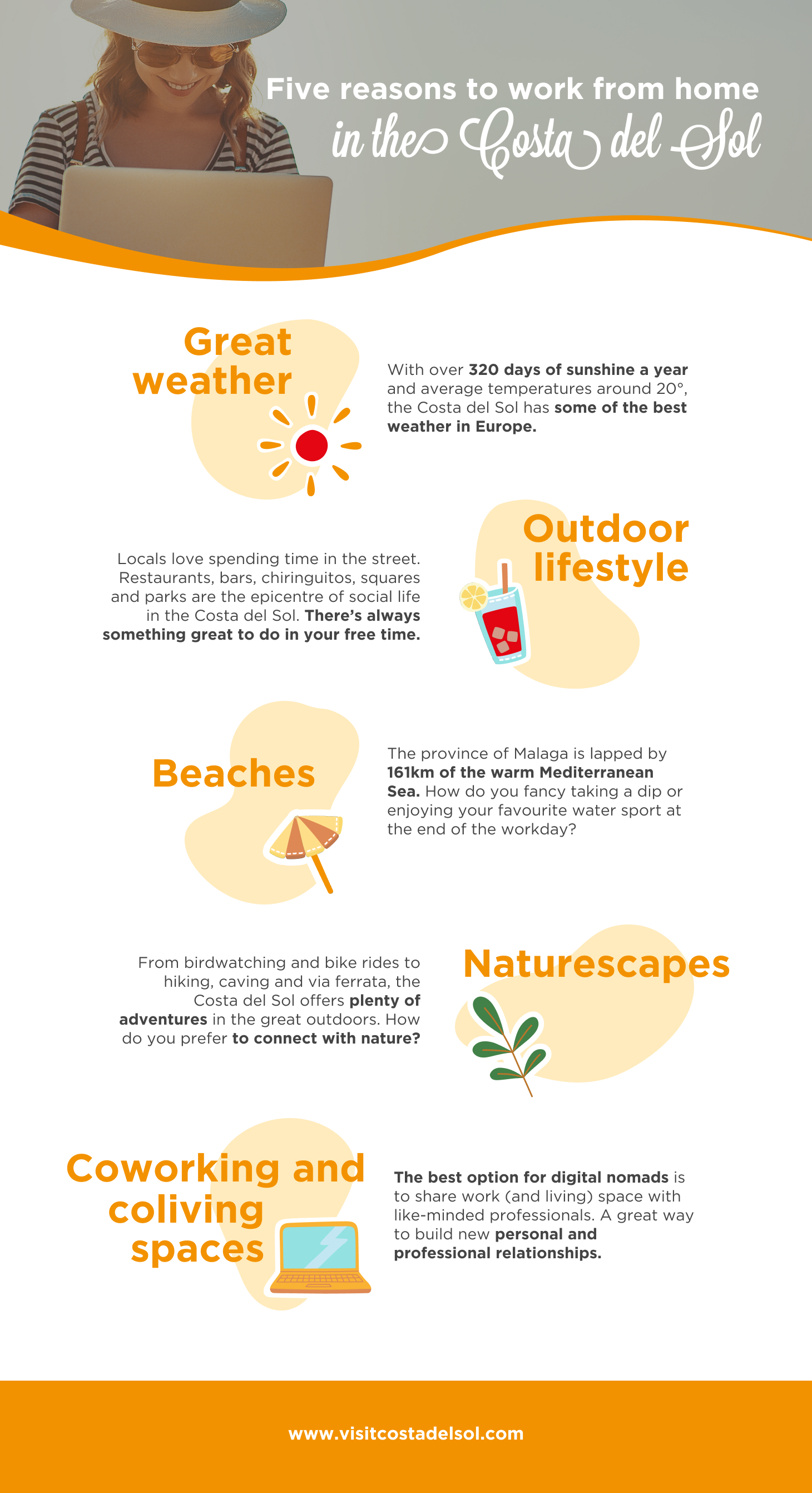 G

reat weather, cuisine and leisure activities
With average annual temperatures around 20°C and over 320 days of sunshine a year, the Costa del Sol has some of the best weather in Europe. The climate is one of the reasons why, each year, travellers from all over the world come to the destination for a getaway or to start a new life. The great weather has a big influence on the lifestyle of the Costa del Sol. Locals love nothing more than spending time outside on the streets. Restaurants, bars, chiringuitos, squares, parks and beaches are the epicentre of social life in the area. With all these wonderful things to do once you log off for the day, remote working in Malaga becomes an incredibly tempting option, don't you think?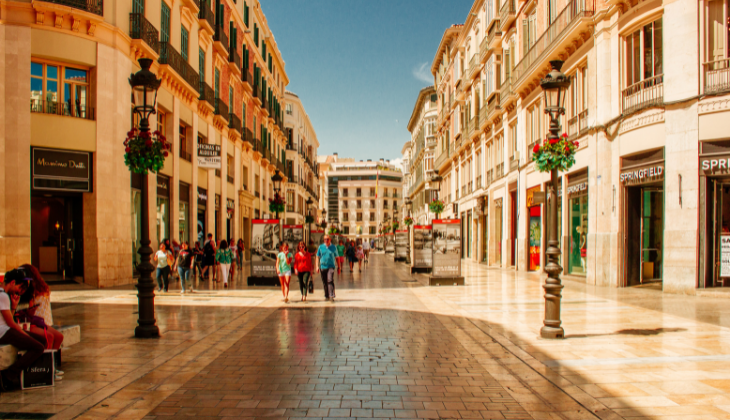 The province also offers plenty of culture for you to soak up. The area's artistic, historic and architectural heritage is showcased in no fewer than 784 Sites of Cultural Interest and a busy events calendar. And then there are all the museums, of which there are about 40 in Malaga city alone. History is alive in monuments and archaeological sites located up and down the Costa del Sol. An incredible place to live and work.
Who hasn't dreamt about working by the sea?
Remote working may sound like one of those dreams that will never happen, but it can easily be realised in the province of Malaga. The Costa del Sol boasts incredible beaches lapped by the waves of the Mediterranean along a total of 161km of coast. Can you imagine turning off your computer and then heading straight to the water for a dip? Enjoying your favourite water sports, such as paddle boarding, kitesurfing, kayaking and swimming? And tucking into some tapas at beautiful chiringuitos along the coast? Having the beach nearby will change your lifestyle for the better.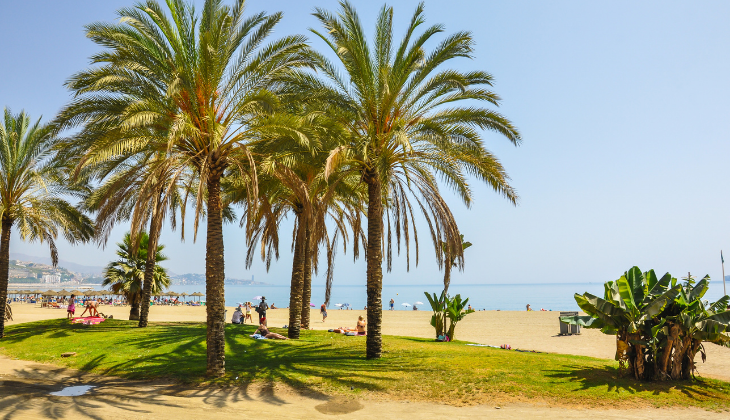 Naturescapes: the best place to disconnect
The natural beauty of the Costa del Sol extends beyond its spectacular beaches. If you enjoy being with nature, you will fall immediately in love with the area's biodiverse landscapes where you can unwind and disconnect from the stresses of work. From watching majestic birds and going walking or cycling to exploring the underground world and getting your adrenaline pumping at the via ferratas, however you like to spend your time in the great outdoors, the Costa del Sol will leave you lost for words.
Coworking and coliving spaces in the province of Malaga
Did you know that remote working doesn't necessarily mean working from a home office? In the province of Malaga, you could work from one of the many coworking spaces in the region. These shared offices have a great work environment and the added bonus of enabling you to separate your personal and professional lives. You will also see increased concentration and productivity, and be able to build new professional relationships. Another interesting option for digital nomads wanting to remote work from Malaga for a couple of months are coliving spaces. This concept goes a step beyond coworking, bringing living and working together under one roof.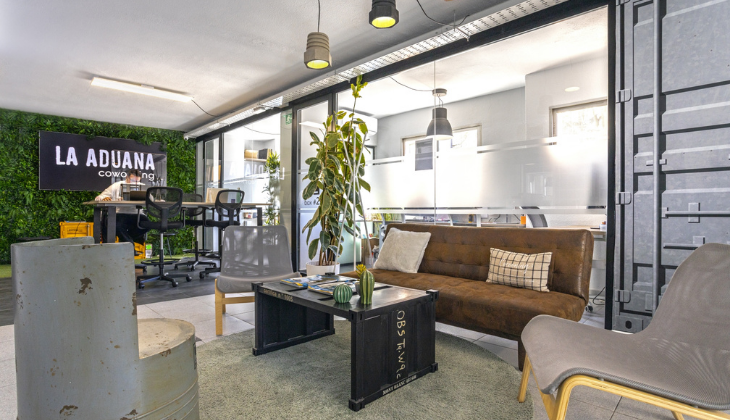 Fuente: La Aduana Coworking


For all these reasons and more, the Costa del Sol has established itself as an ideal business destination. Increasing numbers of professionals are choosing to remote work in Malaga, and it's not a coincidence. Multinationals such as Google have chosen to open their new offices in the city. And the province is home to the Technology Park of Andalusia, a logistics centre housing 65 international R&D companies. With this list of benefits, can you think of a better place to start a new life?