With its countless benefits, golf is the perfect sport whatever your age. This is no less true for children. Besides all the positives it has on their physical development, golf will also teach them a number of essential ethical values. In this post, we will talk about the main values your child will develop as they learn how to play golf.
Ethics, comradeship and honesty
Comradeship, or respecting the people and the environment around you, is one of the most important values in golf. And that's not all: a game of golf is based entirely on honesty. The golfer is their very own judge and referee, nobody but them knows if they cheated. All golf players must, therefore, be true to themselves at all times, making honesty a key value in the game.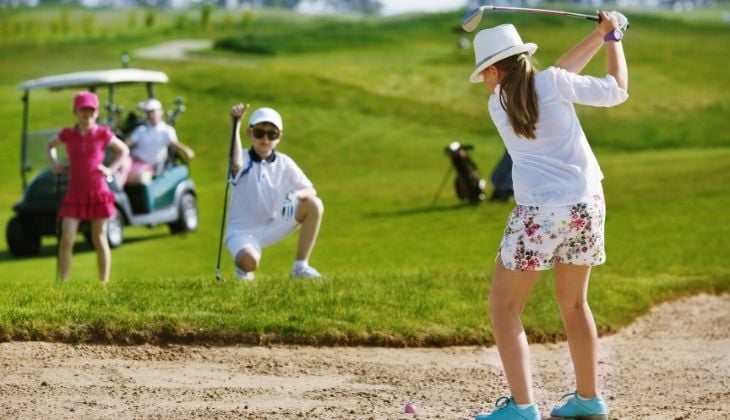 Social skills
Although golf is an individual sport, in reality it is played "in a team". In the world of golf, people say that the friends you make during a game are friends for life. This means that beyond the physical benefits, golf helps little ones to build relationships with other boys and girls, making new friends in a wholesome setting.
Effort
Golf is one of the most demanding games out there. From a young age, players learn that it is only with great effort that they will get results. They are taught discipline, work ethic and perseverance to become the best players they can be, which will bring them great personal satisfaction and in turn make them happy.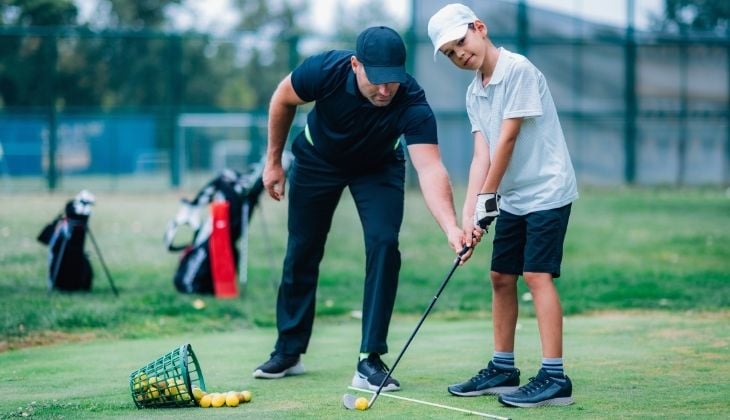 The importance of rules
Keeping quiet during games and respecting your opponent's game: from the very start, golf players have to learn rules and regulations that will stand them in good stead throughout their lives. Beyond the rules related to the game, general etiquette is also required, which your child will learn through playing golf.
Learning to win and lose
Humility, or accepting victory or defeat, is not just a value that you can learn from golf, but it is one of the most important things we all have to learn. As part of their personal development, children need to be placed in situations where they can put in practice the skill of winning and losing with grace.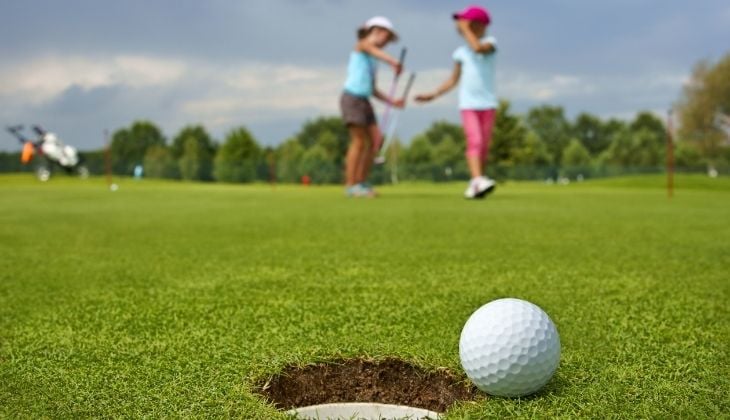 Experts recommend starting kids in golf at the age of 5, when they have the appropriate muscle development, motor skills and attention skills to enable them to learn quickly. To get them started, the best option is to sign them up to an academy, where they will receive technical instruction from experts and enjoy playing with other children their age. Playing golf in the Costa del Sol is nothing but pure joy, whatever your age. World-class courses and schools combined with incredible weather all year round make the Costa del Sol an unparalleled destination for lovers of golf. And if that weren't enough, the "Young Golf" programme offers a whole host of benefits to young players and their families. Through the Federación Andaluza de Golf, most golf courses in the Costa del Sol are part of initiatives (like Young Golf), introduction groups and golf in schools, all of which are focused on helping young golfers, whatever their level. Discover the Costa del Golf.