Leaving aside personal beliefs or questions of health, there is no doubt that vegetarian cuisine serves up taste sensations that will delight any palate. The large number of vegetarian and vegan restaurants popping up on the streets of Malaga is proof of just how tasty - and popular - veggie food can be. So if you fancy discovering some incredible plant-based dishes, sourced using the "kilómetro cero" philosophy, then keep reading.

La Sociedad Herbívora
If you're looking for a tasty vegan restaurant in Malaga, don't walk past La Sociedad Herbívora: a "conscious cuisine" restaurant serving up delicious and healthy dishes made from quality plant-based ingredients. The restaurant's philosophy is based on healthy eating, starting with a deep respect for the local area and environment. Great care is taken when selecting the ingredients and transforming them into delicious dishes. La Sociedad Herbívora also aims to reduce its use of processed foods, being mindful of each and every process and supporting local businesses.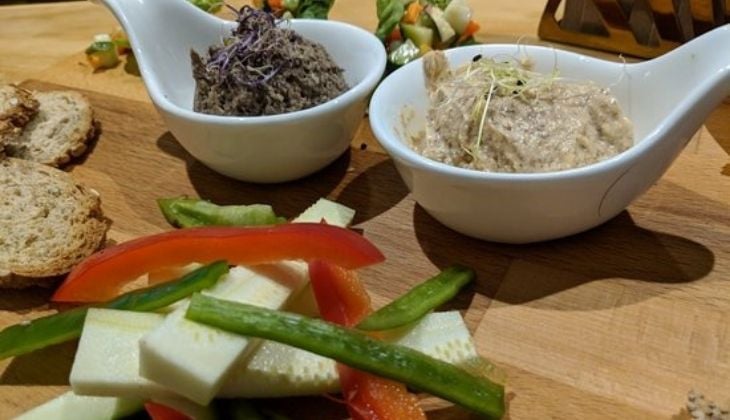 Source: La Sociedad Vegetariana, tripadvisor
El Vegetariano de la Alcazabilla
Sitting at the foot of Alcazaba malagueña and Teatro Romano is a charming restaurant that has been listed in internationally renowned food and travel guides, including Le Routard and Lonely Planet. El Vegetariano de la Alcazabilla serves an ovo-lacto vegetarian menu, with vegan and gluten-free dishes, that fuses the best of Swiss, German, Italian, Spanish, Moroccan and Argentinian cuisines. The quality of the dishes here won't fail to win over even the most sceptical or people who have never tried plant-based cooking before. An extensive selection of craft beers and organic wines complete the culinary experience, offering interesting pairings.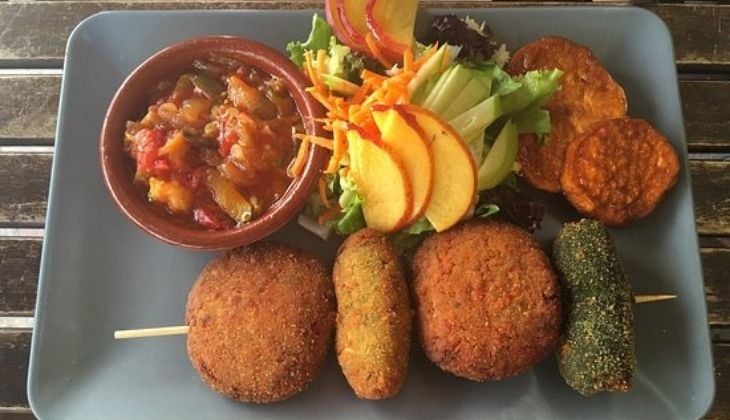 Source: El vegetariano de Alcazabilla, tripadvisor
Mimo Vegan Bistro
Located in the eclectic Soho neighbourhood is Mimo Vegan Bistro: a vegan restaurant in Malaga famed for its creative menu and elegant dishes made from a passion for cookery. All products are locally sourced, seasonal and bought directly from Malaga-based producers. The staff are incredibly friendly and spread the philosophy of suffering-free cuisine - NO blood, NO pain, NO tears - with diners through exquisitely delicious dishes.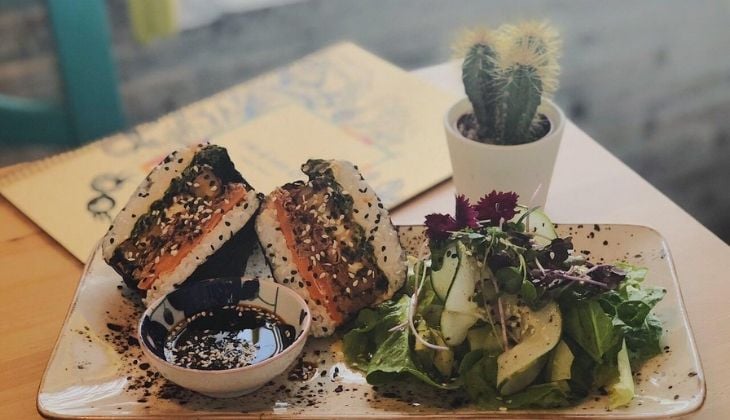 Source: Mimo Vegan Bistro
La Vegana Tapería
Delicious vegan tapas served in the centre of Malaga is what La Vegana Tapería does best. Here you can enjoy sharing a number of tapas with friends, tucking into a large selection of vegetarian and vegan dishes, as well as meat and fish tapas, making it the perfect place if you want to eat out with people who are not vegetarian or vegan. Couscous, vegan paella, hummus, potato croquettes and tortilla are all on the menu for a tasty night of tapas.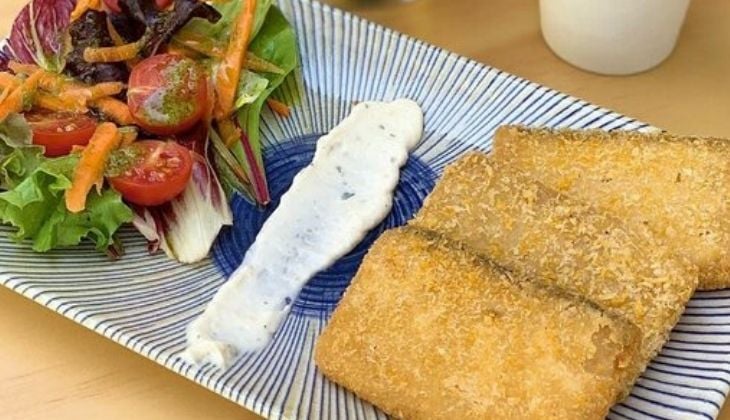 Source: La Vegana Tapería, tripadvisor
Nicpic
The ground floor of Picnic Dreams hostel houses the vegetarian and organic restaurant Nicpic. The eaterie is the perfect place to relax and savour delicious vegetarian food made from locally-sourced and organic products at any time of the day (the kitchen is open all day). Nicpic's philosophy is to serve "happy food", by which they mean fresh, homemade cookery, from the bread of the toast served with organic eggs and the moreish vegan tacos to the freshly squeezed juices. There are also gluten-free options available. All dishes at Nicpic have been created for the enjoyment of vegetarians and non-vegetarians alike.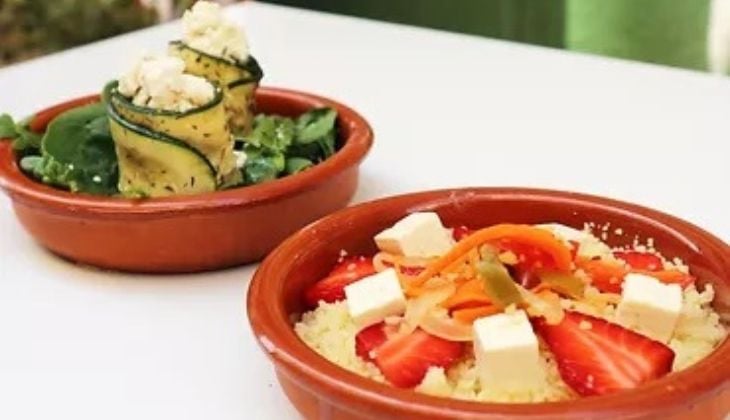 Source: Nicpic Vegetarian Restaurant
Vegetarian restaurants in the province of Malaga
Outside the capital, throughout the Costa del Sol, you won't struggle to find delicious vegetarian cafés and restaurants so you can delve into healthy dishes made from the best seasonal and local produce. In Torremolinos, for instance, Espiga is one of the best vegan restaurants in the province. In Fuengirola you can enjoy La Libélula Vegan Café or Vegetalia with its extensive vegetarian buffet. Marbella has a variety of options like Organic Market & Food, not to mention the delightful La Joya in the municipality of Nerja.
There are an increasing number of restaurants in Malaga where you can enjoy the exquisite flavours of vegan or vegetarian cuisine, whether you strictly follow the diet or simply enjoy trying out something different. The best thing about this type of cookery is that not only does it taste delicious, it also makes you feel great. If you're looking for inspiration for more dining options on the Costa del Sol, click here.