When you want to practice your golf game but can't get to a golf course, there are still things you can do at home to make it better! Follow our tips below to get the perfect golf swing. Then, when we're allowed to travel again, test your progress in Malaga—on the Costa del Gol.
Step 1: Improve your balance
In golf, you must have good balance. Try this exercise to get the balance you need: close your eyes, flex one leg, cross your arms and keep your balance for as long as you can. Do this over and over and set new goals for how long you can hold the pose. Improving your balance will ultimately help you make more precise shots on the course.
Step 2: Work on your hip twist
One way to learn how to do a good golf swing is to work on your hips! To get the perfect hip rotation, pretend you have a golf club in your hands. Hold your arms accordingly and rotate the axis of your waist, being sure to align your chin with your left shoulder. Return to your original position. The key here is to just use your hips and not to move your shoulders along with them.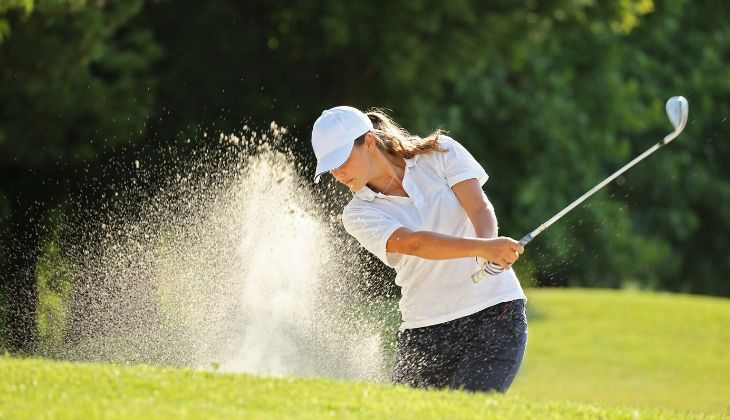 Step 3: Strengthen your legs
While golf is a slower game, you still need strong muscles to play it effectively. Leg strength is especially important! To improve this, move your pelvis forward and backward without moving your legs. This will help strengthen the muscles in your lower body.
Step 4: Improve your stability
Leg stability is so important when it comes to perfecting your golf swing. To improve your stability, practise rotating the upper and lower parts of your lower body independently.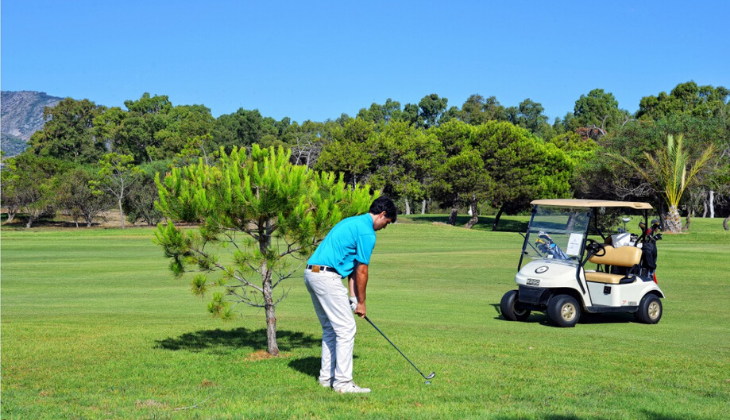 Step 5: Correct your posture
We have a wall exercise that will help correct your posture and ultimately improve the accuracy of your golf shots. Start by placing your right foot about 10 centimetres from the wall. Pretend you are holding a golf club and move your arms backwards like you're about to swing. The goal? Be able to swing without your arms effectively without touching the wall.
Getting a good golf swing takes a lot of work! But luckily, you don't just have to be on a golf course to get some practice in. That said, nothing compares to playing an actual round of golf or taking golf lessons at a golf academy on one of the stunning golf courses in Costa del Sol. When it's safe to travel again, Malaga's 70+ golf clubs will still be there waiting for you to play! In the meantime, however, have fun practising at home.