Tholos de El Romeral, also commonly known as El Romeral dolmen and Romeral cave, is a megalithic site that has been listed a UNESCO World Heritage Site. The tholos is located in Antequera and part of the Antequera Dolmens Site, which comprises El Romeral dolmen, Menga dolmen, Viera dolmen and Peña de los Enamorados dolmen. The spectacular scenery enveloping this historic site makes it an ideal destination for an outing or weekend getaway. Discover everything you need to know ahead of your trip.
Tholos de El Romeral: an ancient burial site
Dating all the way back to the megalithic era, the tholos was discovered in 1904 by two public workers in Antequera. The site is situated just 4km from the city and 2km from the Menga and Viera dolmens. The tholos is named after the estate it is located in: El Romeral.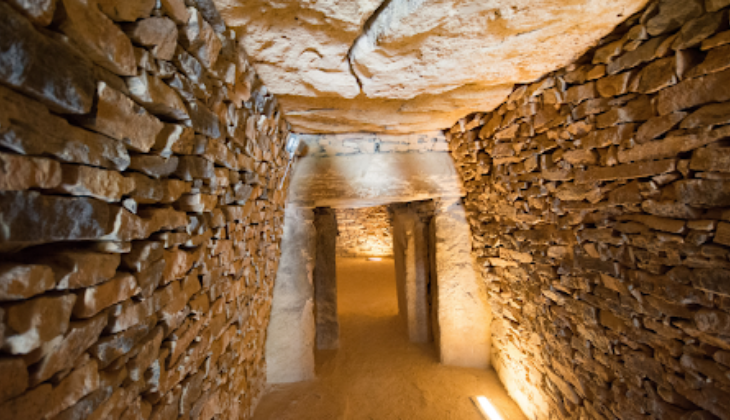 The site comprises a corridor and two circular chambers. The long corridor has ceilings made of limestone slabs. A lower opening provides access to the first circular chamber with its round walls that curve in to create a false dome that is topped with one large monolithic slab.
A second carefully built opening serves as an entrance to a small corridor that leads to the second circular chamber which has a similar ceiling to the main chamber. Here there is also part of a slab that is thought to have been used as an altar to make offerings. Tholos de El Romeral combines the small stones in its stone walls with large slabs. The mound is artificial, unlike the Menga and Viera dolmens which make the most of the natural topography.
What to see in and around Antequera
Beyond Tholos de El Romeral, Antequera is a town with plenty of culture and history to soak up as well as delicious cuisine to try. Make sure you try molletes and porra antequerana, in addition to many other delights. Antequera has over fifty monuments and archaeological sites, making it the perfect destination for a cultural getaway with your friends.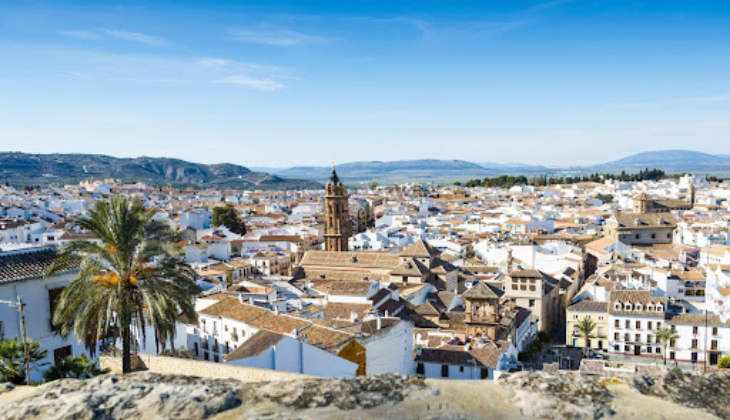 As you wander through Antequera, you will be spirited back in time. The town has a glorious past that has left it with the palaces, churches, convents, historic centre and Muslim fortress that you can see today. As if all that weren't enough, the destination is also home to arguably one of the most spectacular natural landscapes in the province of Malaga. El Torcal is a must-visit as is Antequera Dolmens Site. An exceptional example of megalithic architecture, the Menga dolmen is a mind-boggling 6 thousand years old. The site comprises a corridor, made of large slabs, and a burial chamber. Viera and El Romeral complete the dolmens in this pre-historic site.
With its artistic and cultural heritage, prehistoric monuments, spectacular scenery, people, lively streets, peaceful landscapes and extraordinary cuisine, Antequera is a must-visit if you want to get to the essence of the Costa del Sol. Start planning your getaway today.