Palacio de Feria y Congresos de Málaga (FYCMA), known in English as the Trade Fairs & Congress Center of Malaga, hosts a wide range of events, many of which fall under the category of MICE and business. The centre also puts on music performances, exhibitions and other cultural events, appealing to a wide range of audiences. With excellent facilities and opportunities, FYCMA is chosen by companies (operating in all sectors) year after year to host their meetings with clients, collaborators, sponsors and employees.
Another popular conference centre is Palacio de Congresos y Exposiciones Costa del Sol. Situated in Torremolinos, the centre counts fourteen rooms with capacity ranging from 25 to 1,000. The design of the centre is 1970s avant-garde, harking back to the trends at the time of its inauguration. One thing's for sure: in the province of Malaga, you won't be short on venue options.
Want to find out what's on at Palacio de Ferias y Congresos de Málaga? Keep reading to discover upcoming events.
Palacio de Ferias y Congresos de Málaga: upcoming events
Palacio de Ferias y Congresos de Málaga hosts a mix-match of different types of events in its superb facilities.
1.

Gala de Reyes (January 2023)
Kicking off the year at Palacio de Ferias y Congresos de Málaga is Orquesta Filarmónica de Málaga with a concert paying homage to Walt Disney. The perfect event for a family outing.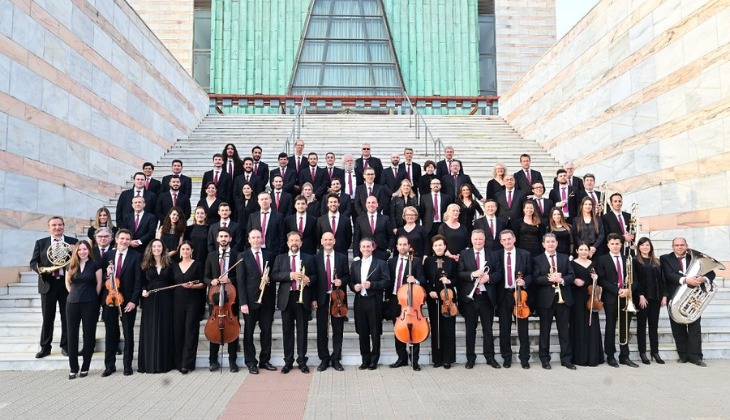 Source: Palacio de Ferias y Congresos de Málaga
2.
An event for professional mixologists (January-February 2023)
Taking place in late January, Bar Experience Málaga is back with the 4th edition of its national training event targeted at professionals working in the world of cocktails and spirits.
3. Hospitality, Gastronomy, Services and Wine Fair 2023 (February 2023)
This event will bring some of the biggest names in the sector together under one roof. There will be a special focus on the development of new technological products.
4.
Transfiere 2023 (February 2023)
Transfiere is the biggest professional multi-sector show in Spain focusing on knowledge and technology transfer and R&D, drawing in participants from all over the world.
5.
FreakCon 2023 (March 2023)
FreakCon - renowned as the biggest congregation of geeks in Andalusia - is back with its 7th edition this March.
As you have no doubt figured out, the Costa del Sol is a favourite destination among companies for their MICE events. Likewise, FYCMA is available for a distinct range of worlds and events. Malaga, as a whole, boasts everything you could possibly need (and more) to make your conference or business event a success. When it comes to event planning and corporate communication protocol, Malaga also has it all.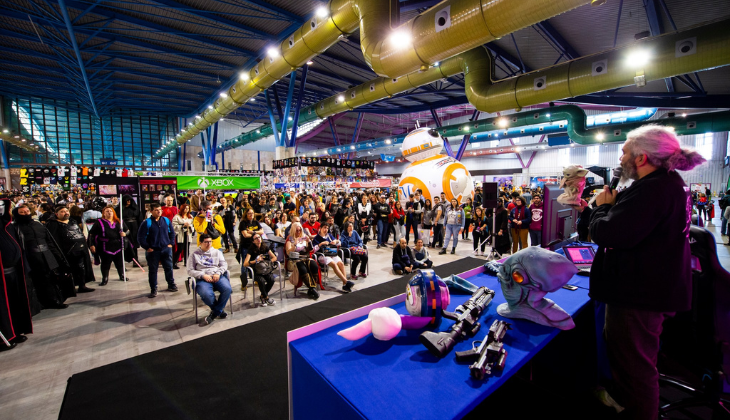 Source: FreakCon
Here are some more reasons why you should seriously consider hosting your next business event in the Costa del Sol
The weather is great all year round.

Whenever you're thinking about hosting your event in the Costa del Sol, you won't need to worry about the weather - not even in the winter. The province has over 320 days of sunshine a year and average annual temperatures around 20 degrees. Meaning you can plan outdoor events without worrying about what the weather might be doing.
Great events and unbeatable ways to spend your free time.

Not only are there beautiful beaches, perfect hotels and other accommodation options, magical villages, majestic natural parks, restaurants, world-renowned

chiringuitos

and spas and wellness centres. There are also cultural events, tasting sessions, workshops immersing you in local history, museums, theatres, exhibitions, conference centres and venues where music and tradition fuse, like

tablaos flamencos

.
The hotels are designed to host events.

The Costa del Sol has a total of 144 hotels, many of which are five star and offer facilities for hosting business events. Year after year, the Costa del Sol stands out not only for its beauty and flexibility, but also for its excellent logistics serving the MICE sector.
Many companies and agencies specialising in business events are based in Malaga

. A natural consequence of the countless benefits of the area, the Costa del Sol is home to a wide number of travel agencies that specialise in planning corporate events. There are also other companies that provide a wide range of services connected to the wider MICE sector.
If you're considering hosting your next event at Palacio de Feria y Congresos de Málaga, visit the Costa del Sol - Málaga Convention Bureau webpage where you can find all the information you'll need, from venues and accommodation to transfers, DMCs, service companies and more.