With over 320 days of sun a year and 161 kilometres of coastline, the Costa del Sol is the perfect destination if you're in need of some winter sun. But what you might not know is that just an hour or so away from the beach, there are snow-capped mountains and havens of unparalleled natural beauty. This is inland Malaga province, defined by slopes sprinkled with whitewashed houses, verdant valleys and peaceful villages where time has stood still. In this post, we'll list five ideas that will show you the very best of Malaga in winter.
Winter sun, sea and sand
If the cold isn't your thing, you're going to love the winter sun in the Costa del Sol. The province has a whole host of beautiful beaches where you can get a vitamin D boost as you sunbathe, take a stroll, do some sport as well as enjoy some delicious food in the beach bars and restaurants. With an average annual temperature of around 20 degrees, the 14 municipalities comprising the Costa del Sol coastline - stretching from Manilva to Nerja - all offer the perfect backdrop for your next winter getaway. Which one appeals to you the most?
On the hunt for snow
During the coldest months of the year, the highest peaks of Sierra de las Nieves turn white, explaining how this Natural Park - which will soon become the sixteenth National Park in Spain - got its name (nieves means 'snow'). Climbing up to the highest summit (Torrecilla), getting lost among the Spanish fir trees and visiting the ice houses are just some of the ways to spend time in this protected natural space.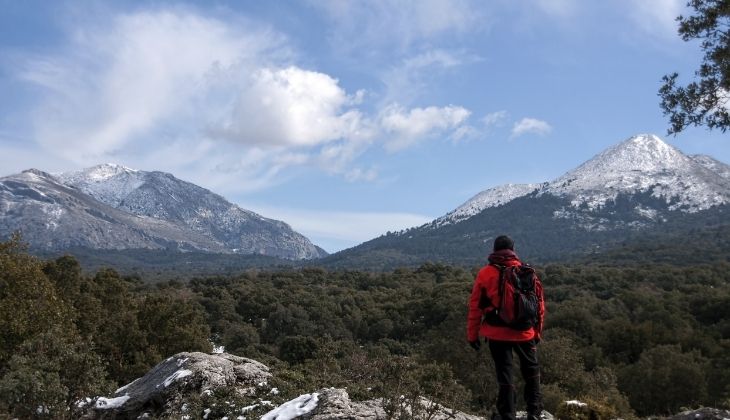 It also snows in Sierras de Tejeda, Almijara y Alhama in winter. Here you can walk a trail that locals used to use to transport ice from La Maroma peak to the coastline of Axarquía. Though difficult, the route will reward you with incredibly beautiful surroundings. If you really want to immerse yourself in nature, you could think about staying in a country house in winter in Malaga province so you can really soak up the impressive landscapes and breathe total serenity from morning till night.
Foodie tours in the inland
While pescaíto is the king of cuisine on the coastline, meat, vegetables and olive oil are the cornerstones of the inland cooking tradition. Winter is the perfect time to treat your palate to traditional flavours and get to know some pretty little villages at the same time. You can't leave without trying sopas perotas, huevos a lo bestia and migas.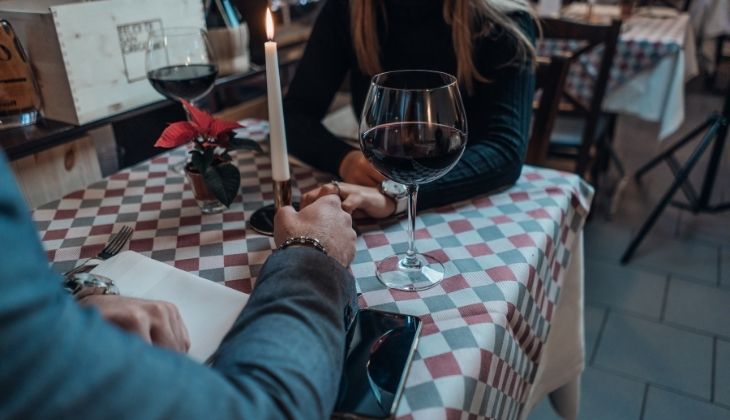 A perfect destination for this time of year is Genal valley in Serranía de Ronda. Besides savouring the spectacular gastronomy, here you can stroll through charming villages like Genalguacil and gaze at beautiful landscapes like those in Parauta. When it comes to sitting down for a meal, we recommend you head to Benarrabá to try the delicious artisanal sausages or embutidos. The north-east of the province of Malaga is also known for its rustic dishes and traditional desserts. A wonderful way to get your strength back after a winter walk through Archidona, a caving adventure in Cuevas de San Marcos or a visit to Fuente de los Cien Caños in Villanueva del Trabuco.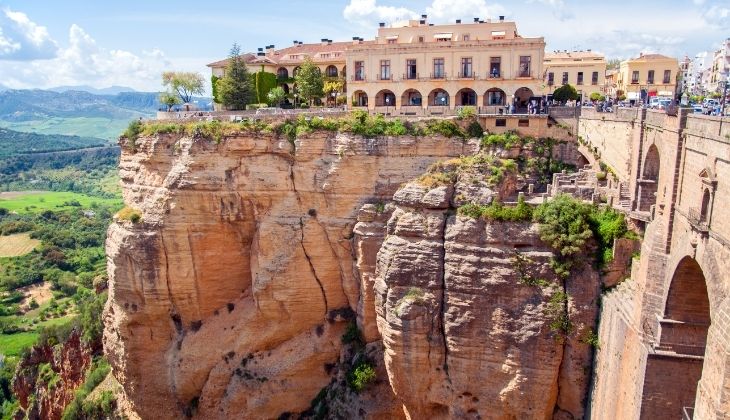 Wellness in historic spas
If your body is telling you to slow down and dedicate some time to relaxation, the historic spas in the province of Malaga are exactly what you need. With waters boasting all sorts of therapeutic properties, Thermas de Carratraca is a soothing place where you can pamper yourself and truly relax. Another wellness centre is Balneario de Tolox, which has been frequented by artists, politicians and famous bullfighters since its inception in the late 19th century. The spa is located next to a Spanish fir wood in Sierra de las Nieves. And finally, there are the Arab baths of Malaga where you can follow a millennium-old ritual that will leave your mind and body feeling fully relaxed and regenerated.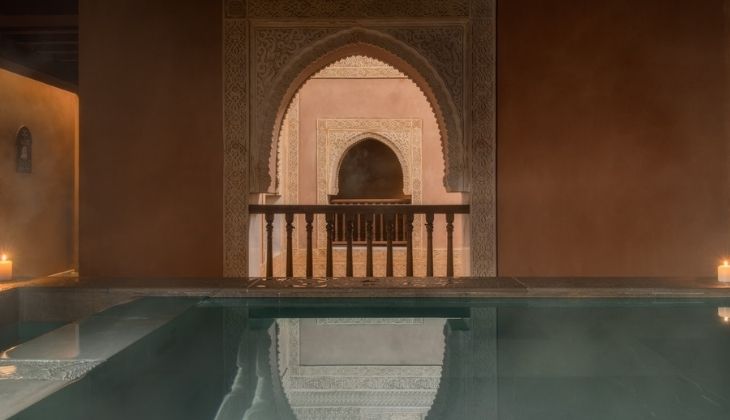 Source: Baños Árabes Andalusíes
Culture, leisure and shopping in Malaga city
If you're more of a city person and are looking for a wide range of leisure and cultural activities, why not plan a winter getaway to Malaga? The capital of the Costa del Sol is one of the biggest cities in Spain, offering an impressive history and an even more exciting present. The historic centre, located next to the lively port, has been declared an Artistic and Historic Conservation Area and a Site of Cultural Interest. There are limitless things to do in Malaga, including, to name but a few, 16 beaches, interesting monuments, around 40 world-class museums and an incredible selection of shops and shopping centres. Malaga city awaits with its warm weather, lively atmosphere and extensive choice of ways to spend your time.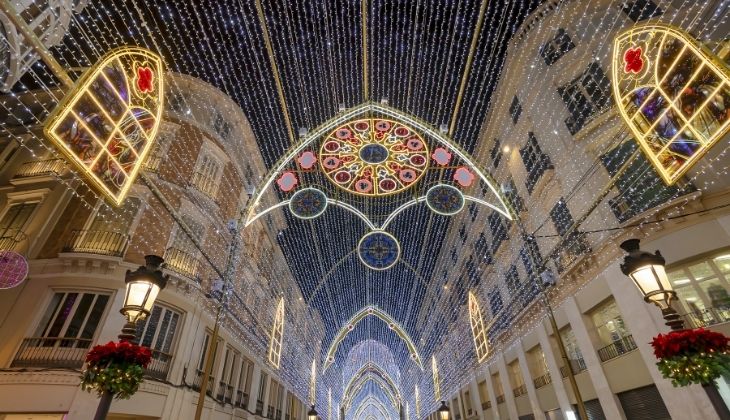 As you can see, there are all sorts of things to do in winter in Malaga province. The list above comprises just a couple of ideas for enjoying winter in the Costa del Sol, though it goes without saying that it's always a good time of year to come to the province of Malaga. From weekend getaways to original activities, find all the inspiration you need to prepare your adventure on our blog.