Weather plays a huge part in why Costa del Sol is one of the top tourist destinations in Europe—you can visit at any time of year! This part of Spain boasts more than 320 sunny days a year, and its mild seasons drive the way of life in Malaga.

But that's not the only reason Costa del Sol is so popular. It has an interesting culture, year-round activities and events for all interests and delicious cuisine, making it the perfect escape for a getaway with your special someone. Read below for just some of the romantic activities you can do with your loved one in Malaga, regardless of the season.
Spring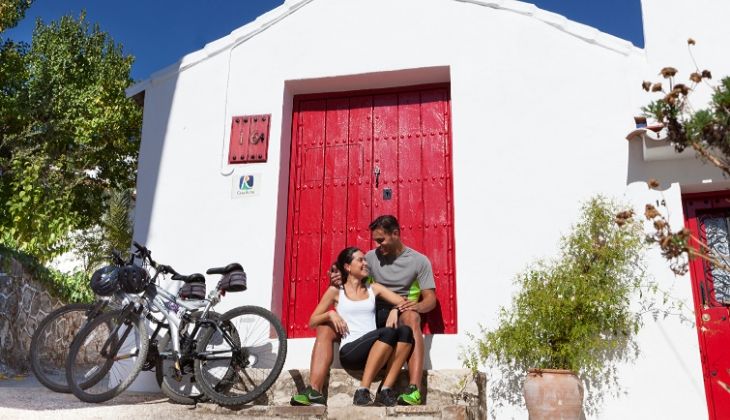 Spring is one of the best times for couples to visit Costa del Sol. It's the perfect "terrace" season! During this time of year, Malaga's bars and restaurants spill out on the streets so customers can take advantage of the good spring weather. Stroll through the capital and take in all it has to offer: like people out and about getting fresh air, fragrant orange blossoms and orange trees, a bevvy of leisure and cultural events (like concerts, shows, exhibitions, fairs and conferences) and so much more.
For real romance, explore Mother Nature by going on an excursion. Spend a weekend in a country home to get away from the hustle and bustle of the city, go hiking or, if you dare, try adventure sports like climbing, paragliding, canyoning or rappelling. In this part of Spain, there are endless opportunities to get your blood pumping.
Summer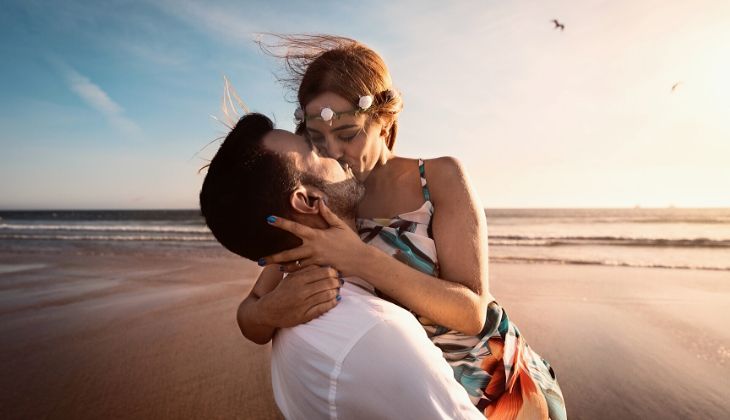 Summer in Costa del Sol is all about one thing: the beach. There are so many great beaches to choose from! The province of Malaga borders the Mediterranean Sea and offers 161 kilometres of coastline, spreading from Manilva to Nerja. For those who love to have fun in the sun, summer is a great time to take advantage of Malaga's many beaches and popular beach bars.
If you're looking for a romantic summer destination in the province of Malaga, the glamorous city of Marbella is a great choice. This city is home to some of the most luxurious hotels and resorts in Costa del Sol, like the famous Don Carlos Leisure Resort & Spa and its exclusive beach club, or the Gran Meliá Don Pepe, which sits right in front of the sea and faces Sierra de las Nieves Natural Park and a great selection of exquisite restaurants. Looking for a picturesque destination for your couples getaway? Try Mijas. This charming white town, which has earned national recognition as a "Conjunto Artístico" heritage area because of its many monuments, gives couples the perfect combination of historic sites and dreamy beaches.
Fall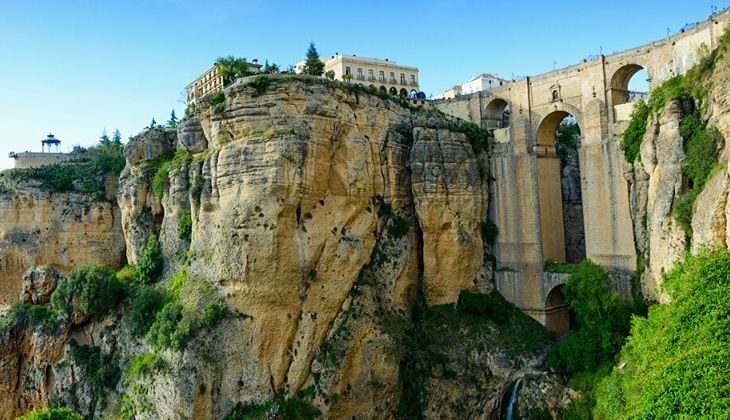 Ronda
Fall is a beautiful time to visit the countryside of Malaga as a couple. As the leaves change colour, enjoy lunch in an old train station in Sierra de Grazalema Natural Park, walk through Alcornocales Natural Park, take a dip in the Guadiaro River or go horseback riding through stunning pastures.
If you both love wine, visit Malaga's plentiful wine trails and cellars. This part of the world is filled with dense vineyards and picturesque farmhouses and is home to many popular wine regions. Don't miss a trip to Ronda, where you'll find top wineries like Milamores, Bodega Joaquín Fernández, La Melonera, Cortijo Los Aguilares, Bodegas Excelencia and Bodegas Lunares. Before you leave, you'll know all the ins and outs of wine tasting!
Winter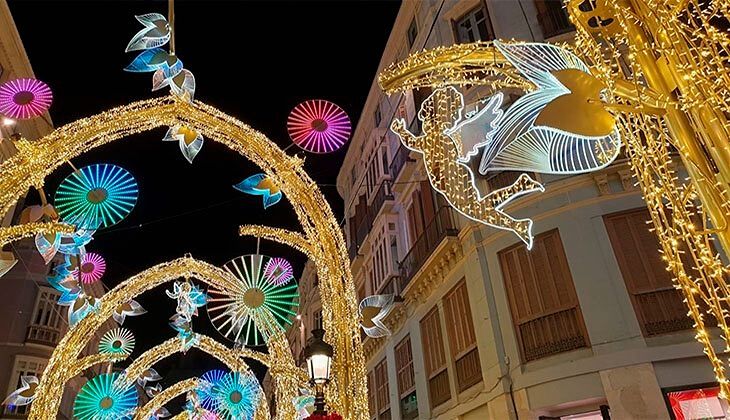 Christmas lights from Calle Larios in Malaga
Winter is a special time in the province of Malaga, and especially in the capital. From the end of fall through the New Year, Malaga capital is covered in Christmas lights and hosts the famous Calle Larios light show, the latter of which attracts thousands of tourists every year.
This is a great time of year to plan a couples trip, as you and your special someone can get lost in charming white villages like Frigiliana (many consider this Arab-inspired village to be the most beautiful village in all of Malaga), Almáchar (where you'll find delicious "ajoblanco," a popular Spanish cold soup) or Archidona (home to the famous Plaza Ochavada). Farther from the coast, charming towns like Antequera or Ronda promise a rich food scene and interesting cultural activities that speak to Malaga's storied past.
One of the most relaxing things to do in Malaga during winter is a spa day! Head to Tolox, where you'll find a historic spa at the foot of the Sierra de las Nieves mountains, or Carratraca, which has the most well-known medicinal baths in all of Costa del Sol. Don't miss the Arabic baths—it's one of the oldest wellness rituals in the world.
As we hope you can see, Malaga is a wonderful travel destination all year long! Grab your significant other, pick one of Costa del Sol's gorgeous hotels and start planning your next trip together ASAP.