Adventure junkies, foodies, sports lovers, beach loungers, culture vultures...there are as many types of couples as there are romantic ideas for an unforgettable getaway with your love. In need of a bit of inspiration? You're in the right place. But before we get going, we need you to do a bit of soul searching and think about the things you most like to do together as a couple. Got something in mind? If the answer is yes, keep scrolling to discover your perfect destination in the Costa del Sol.

Best for adventure junkies: Sierra de las Nieves natural park
Sierra de las Nieves is a natural paradise encompassing nine villages that are positively bursting with charm. If you like a bit of adventure in your life, we recommend you spend a couples weekend getaway here in inland Malaga, famed for its stunning landscapes, quintessentially Andalusian villages, irresistible gastronomy and a whole host of adventure activities. Waiting to be officially named a National Park, this natural wonderland, declared a Biosphere Reserve, showcases the very best of the great outdoors with its idyllic villages, countless viewing points, spectacular Verde river and the scenery of Juanar, la Fuensanta and los Sauces. But it's not just pretty. It's also the perfect place to embark on infinite adventures, from hiking, cycling and rock climbing to caving and even horse riding. Heart racing ways to live the impressive natural landscape.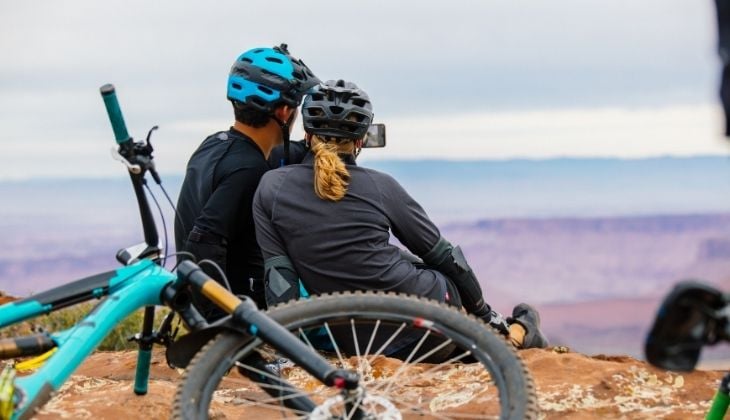 Best for hedonists: Marbella
Marbella is all about culture, relaxation and down time, but above all else, it's about glamour. One of the most exclusive towns on the Mediterranean, Marbella is a slice of paradise on earth for luxury seekers on the Costa del Sol. If this sounds like a bit of you, head to Marbella to revel in 25 kilometres of coastline dotted with exclusive beach clubs, four marinas, sixteen golf courses, the most luxurious stores in Andalusia and wonderful weather all year round. Spend the perfect weekend getaway with your loved one shopping in the fancy boutiques, dining in distinguished restaurants and having a great time at the beach clubs. Marbella has it all. Even a whole host of wellness centres. The town boasts about twenty spas and thalassotherapy centres, as well as a world-class selection of hotels.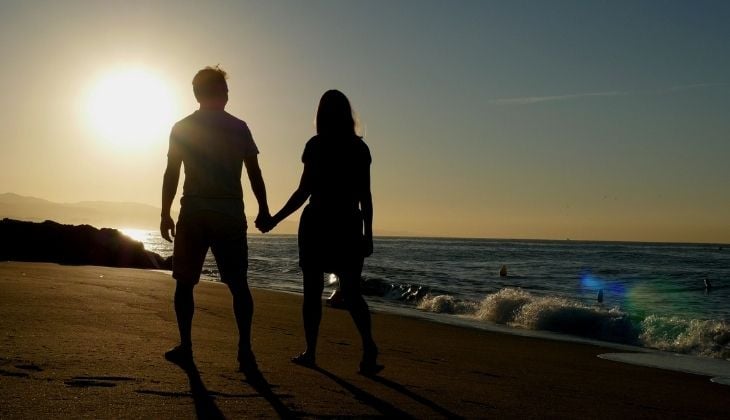 Best for culture vultures: Malaga
Do you love learning about the history of every place you visit? Do you find yourself imagining what the streets would have looked like centuries ago? Do you simply have to step into every museum? If this is you, you're going to absolutely love Malaga. The capital of the Costa del Sol and one of the biggest cities in Spain, Malaga boasts an impressive history and an even more interesting present. The historic centre and bustling port have been declared a Conjunto Histórico Artístico and Bien de Interés Cultural for its historic, artistic and cultural value. The city offers a vast range of cultural activities, which has only grown in recent years. Beyond the sixteen beaches and countless opportunities to have a good time, the city has wonderful monuments and a network of around 40 world-class museums and galleries, including the renowned Museo Carmen Thyssen, Museo Picasso and Pompidou Centre Malaga, among many others. The city of Picasso is today a mecca for culture lovers in Europe.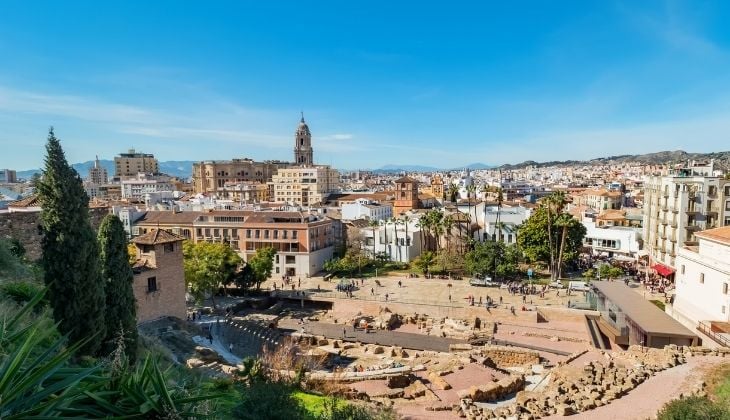 Best for foodies: Benahavís
You may not have ever heard of Benahavís, but this small town of just 3,000 inhabitants has earned itself the nickname of "the dining room of the Costa del Sol". A mountainous municipality close to Marbella (and just 7 kilometres from the coast), it serves up a huge variety of restaurants where you can indulge your palate. Benahavís is also the perfect destination if you're looking for a place to relax and disconnect. A quintessentially Andalusian town with white houses and quaint streets, Benahavís contrasts with the fast pace of the rest of the municipality with its dozen or so golf courses. Founded by the Arabs and sitting in the shadow of a 10th century fortress, the town is the perfect combination of tradition and modernity, oozing charm and a whole load of wonderful tourist activities.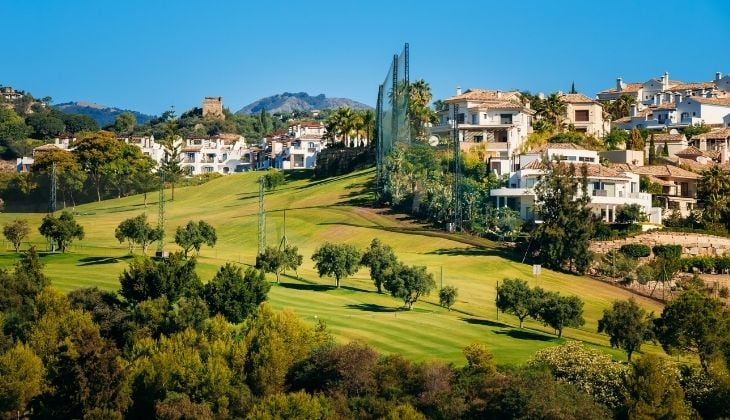 Best for hopeless romantics: Ronda
Ernest Hemingway, Orson Welles, Juan Ramón Jiménez, Gerardo Diego, Alberti, García Lorca… The list of artists and intellectuals who have fallen helplessly at the feet of Ronda goes on and on. And for good reason. Considered one of the most romantic destinations in the world, Ronda takes each and every one of its visitors aback with the one-of-a-kind beauty of its historic centre, declared a Conjunto Histórico Artístico, for its historic and artistic value, over half a century ago. Some even call it an open-air museum, such is the importance of the town's historic heritage. It's hard to know where to start when it comes to listing the natural, architectural and artistic wonders in Ronda, and even more difficult still is naming just a couple of its monuments. However, if we had to choose, we would say Tajo, an 18th century bridge almost 100m in the air defined by its impressively large arches and crossed by Puente Nuevo. The picture-perfect monument that defines the town.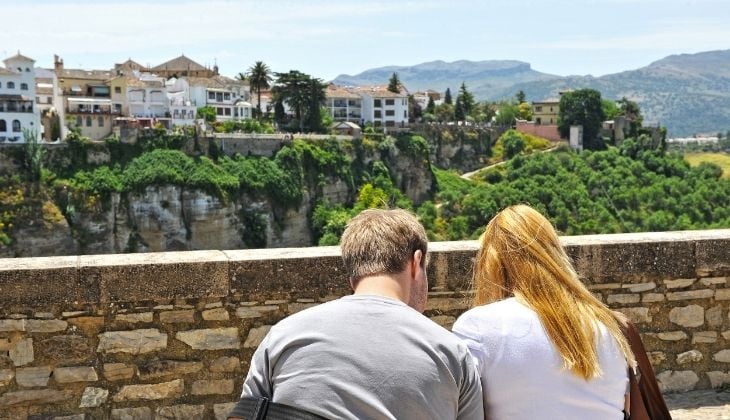 Best for beach loungers: Nerja
If you and your partner's idea of bliss is chilling on a beach lounger under the sun, taking long lazy walks along the beach, marvelling at the water wonderland through your snorkelling goggles and enjoying lengthy dips in the sea, Nerja is the perfect destination for a weekend break. The municipality boasts some of the most stunning beaches on the Costa del Sol, offering something for everyone. If you enjoy spending your beach days knowing you've got everything you could possibly need just steps away on the seafront, the centre of Nerja is for you, with its dozens of restaurants serving up the local cuisine which tastes of the sea. If instead you're after a bit more peace and quiet, you can hide yourself away among the Maro cliffs. Just metres from the centre of Nerja, this peaceful paradise of small coves is sheltered from the wind, offering the perfect conditions for diving, snorkelling, paddle surfing and kayaking.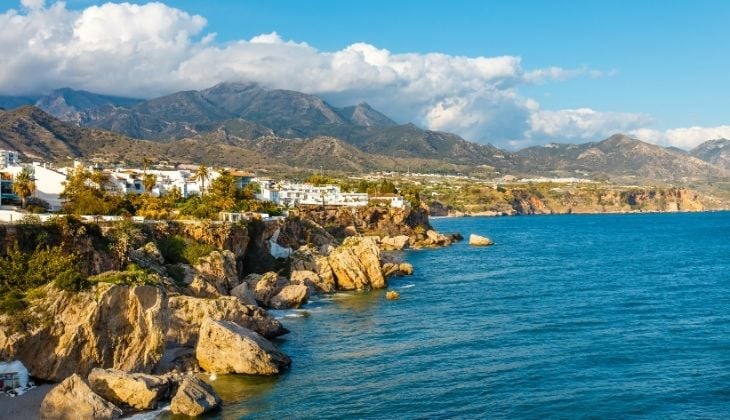 The province of Malaga offers a huge range of destinations that are perfect for a romantic break. However you enjoy spending your time together, on the Costa del Sol you'll find the perfect place to enjoy it together. Book your accommodation for your couples weekend getaway on the Costa del Sol and live an unforgettable experience.