Would you like to learn or improve your Spanish? Costa del Sol is the ideal destination to do so! With its convenient transportation, wide range of schools, authentic Spanish culture, great weather and more, it's a great place to have fun while learning an important new tool: a new language. Find out more about some of the best Spanish schools in Costa del Sol below.
Costa del Sol: learn Spanish in paradise
The province of Malaga is unlike any other place on earth. In addition to its top-notch Spanish schools, it's a great place to really immerse yourself in the local culture.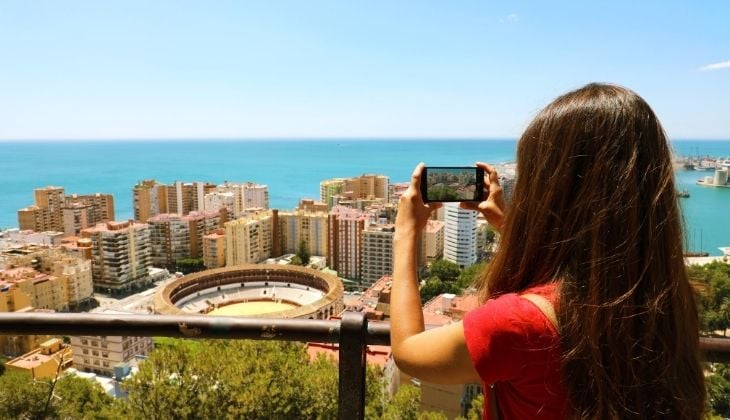 The friendliness of Malaga
If there is something everyone should know about the province of Malaga, it's that its friendly, open community makes tourists to feel right at home. The lifestyle of Costa del Sol lends itself to gatherings on terraces, bars, events and more. The people of Malaga are very, very social, and making new friends in Malaga who can practise Spanish with you isn't hard.
The best climate in Europe
We aren't exaggerating when we say Costa del Sol has the best climate in all of Europe. The average annual temperature is about 20℃, meaning you can enjoy fun in the sun and on the beach all year long. Can you imagine eating outdoors, on a terrace, during the winter months? Or having open-air meetings and events in January? In the province of Malaga, all this and more are possible.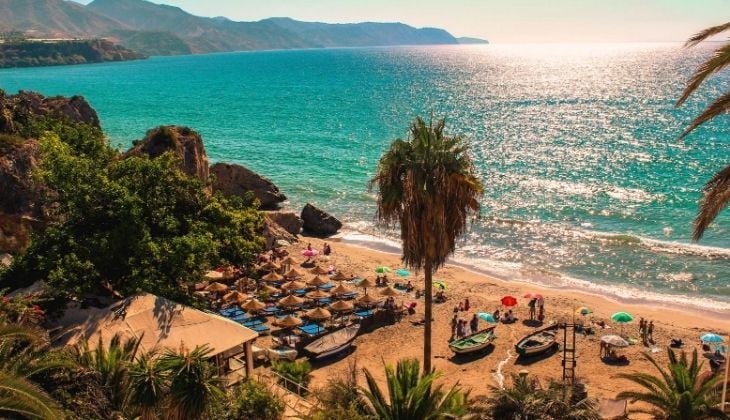 Cradle of culture
Both Malaga capital and its surrounding towns are a testament to Spanish culture! There are few cities with such a large concentration of art, history and folklore monuments and museums, as well as fun activities like flamenco, the iconic dance of Spain. Learn to dance flamenco in any of the province's many towns and cities, or start by attending a "tablao," where flamenco dancing is typically performed. Fully immerse yourself in Andalusian and Spanish culture!
Food and drink made with the best Mediterranean products
Visitors are always surprised at the important role food and drink play in Costa del Sol. Bars and restaurants are a fundamental part of the social scene in this part of Spain! For people from Costa del Sol, life revolves around the table. They love to eat breakfast, lunch, dinner and snacks in large groups, at tasty local restaurants. Because of that, visitors will find a wide range of dining and drinking options in the area, all of which are affordable and adhere to the basic principles of the Mediterranean diet. If you spend time studying Spanish in Costa del Sol, you, too, will fall in love with its restaurant and bar scene.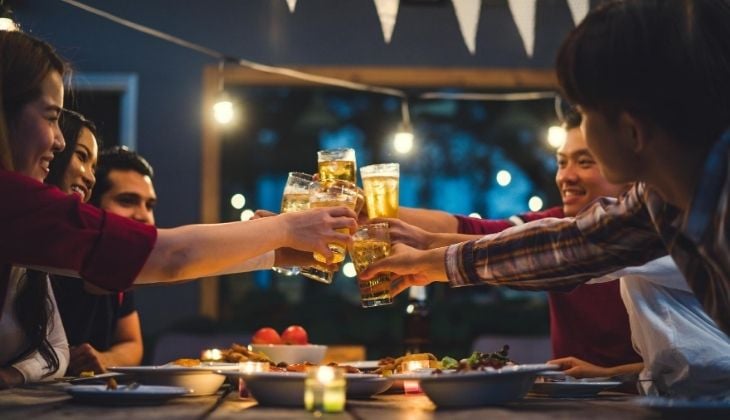 Spanish academies in Costa del Sol
If you're looking for a good school where foreigners can learn Spanish, you're in luck! There are plenty of great options, including those listed below.
AIFP Academy (Malaga)
Located in the heart of Malaga, just steps from the cathedral, AIFP Academy is a Spanish school for foreigners that has been accredited by the Cervantes Institute. It has student accommodations, a wide range of courses and local teachers who have been speaking Spanish since birth. You'll have everything you need!
Maravillas College (Benalmádena)
Around for 40+ years, Maravillas College is accredited by the Cervantes Institute. It has 13 well-equipped classrooms, top professors and even a movie theatre. This is a fun place to learn!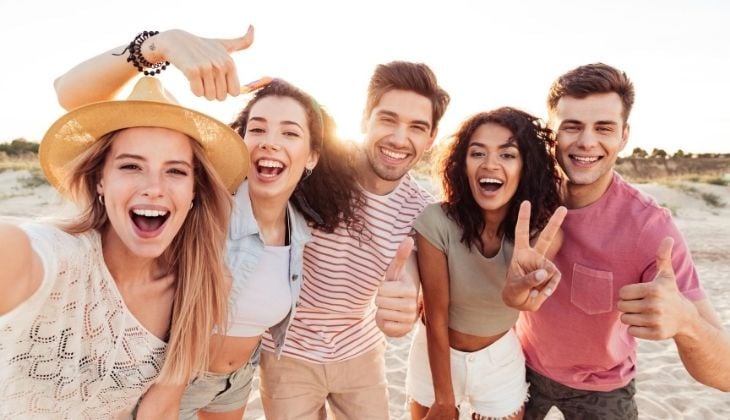 Entrelenguas School (Ronda)
Learn Spanish in Ronda! The Entrelenguas School lets students get to know the city in a different way. In addition to its course load, it offers a schedule of cultural events that let visitors feel right at home while studying.
International Center for Spanish Language (CILE) (Málaga)
Located in the historic centre of Malaga capital, CILE is just a 10-minute walk from the beach! It's surrounded by monuments, restaurants and cafes, and offers courses to students of all ages and skill levels. Here, students can immerse themselves in Spanish culture while learning from an experienced team of native, qualified teachers.
Cervantes International School (Pedregalej - Málaga)
Located in the Pedregalejo area of Malaga, Cervantes International School was founded in 1986. It has a high-quality, internationally-recognized pedagogical program and plenty of activities designed to immerse students in the local culture.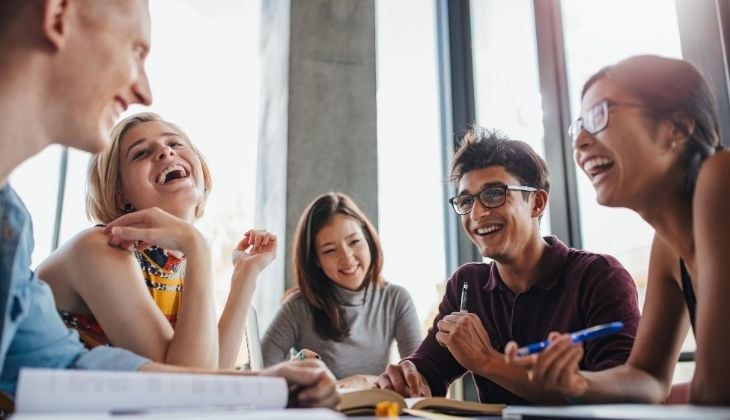 Debla, Spanish Courses (Malaga)
If you're a foreigner, take Spanish courses at Debla! Just a five-minute walk from the beach and a 10-minute walk from the centre of Malaga, this school welcomes around 1,400 students every year. Along with courses, it offers accommodation options and extracurricular activities, like cooking classes and sports activities. Debla is an associate member of the Cervantes Institute, proving that students are guaranteed a high-quality educational experience there.
Enforex Málaga (Pedregalejo - Málaga)
Enforex Málaga offers a wide variety of courses for every type of student. The centre has 10 classrooms, a garden and a swimming pool. Here, the teachers are top notch! Don't miss out on this stellar language learning experience.

Alhambra International Institute (Malaga city centre/Pedregalejo)
With two locations, one in Malaga city centre and another in Pedregalejo, Alhambra International Institute welcomes students from all over the world. There are 18 classrooms (three are outdoors!), all of which are equipped with modern audiovisual media and equipment, WiFi and more. Don't miss the garden—it's the site of lots of welcome parties!
Malaca Institute (Malaga)
Malaca Institute is one of the best Spanish schools in the world. Since it was founded in 1971, it has welcomed more than 80,000 students from across the globe. Just steps from the beach and Malaga city centre, it has 95 accommodation rooms, 25 classrooms, a study centre, a bar, a restaurant, a swimming pool, a ballroom, a multi-activity room, a meeting room, a gym, three terraces and gardens.
What are you waiting for? Learn Spanish in Costa del Sol, a stunning destination with top schools and perfect weather, and experience the happiness of life in Spain firsthand.