Javier Arana (1905-1975) is widely considered the greatest Spanish golf course architect. His designs have been the scenes of some of the biggest European tournaments and many of his courses are renowned as being among the best in the world. The Costa del Golf is home to part of his great legacy.
Despite Javier Arana's genius for course design, he is not a household name for many players. Arana dedicated his life to golf, showcasing his skills in different areas, from amateur champion and captain of national teams to international referee, greenkeeper and founder of the Real Federación Española de Golf. Accrued over the course of fifty years, this diverse experience shaped his design philosophy which has given his courses enduring appeal.
Javier Arana's courses in the Costa del Sol
Río Real Golf, Guadalmina Sur and Club de Golf Aloha are Javier Arana's legacy in the Costa del Sol. All three courses are spectacularly beautiful and are considered some of the best in Spain.
Río Real Golf
Located in Marbella, Río Real Golf & Hotel is a 6,051m 18-hole golf course. It was opened in 1965 and is situated next to the Real, the river that gives it its name. This spectacular course is home to all sorts of different trees - from pines and palms to casuarinas and olive trees - creating a beautiful backdrop for a round on foot or by buggy. The views are breathtaking around the course. Río Real Golf is ideal for all levels of players and requires the use of all the clubs in your bag, as each hole is different and presents its own set of challenges.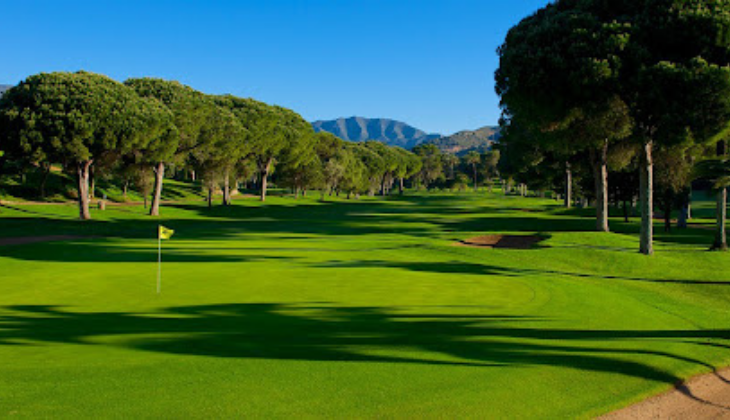 Guadalmina Sur
Real Club de Golf Guadalmina is also located in Marbella. This veteran club dates back to the 1930s and has hosted many competitions on its two courses: the south course and the north course. Gaudalmina's south course - 18 holes, 4,790m - is famed for being difficult. Its narrow fairways lined with trees are ideal for experienced players who will find themselves having to be extremely precise.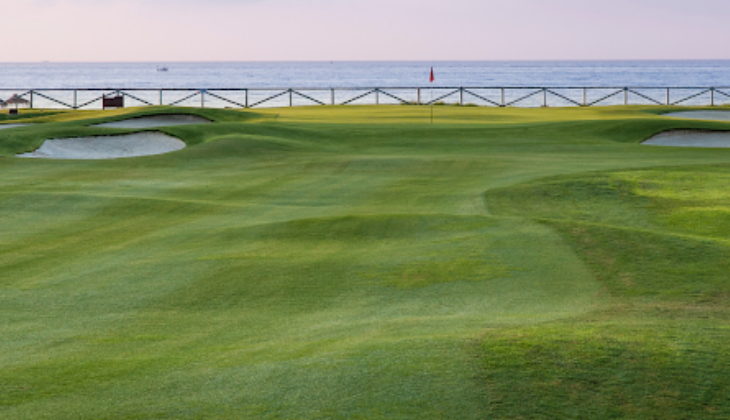 Club de Golf Aloha
Aloha Golf Club is one of the most prestigious golf clubs in the Costa del Sol and home to one of the most unique and beautiful courses in Spain. The holes on this parkland course are distributed in the traditional way for a total par of 72. The course extends for 6,293m and requires precision at the tee. The course affords vistas over Sierra de La Concha and the Mediterranean Sea, making a game here an unforgettable experience.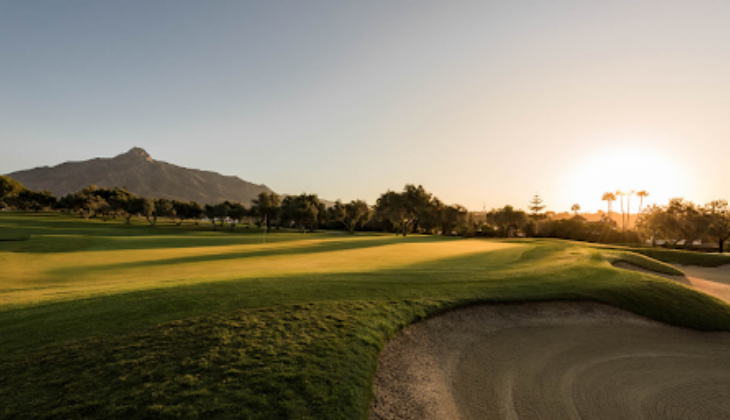 Beyond the great courses designed by Javier Arana, the Costa del Golf-Costa del Sol offers golf players a choice of no fewer than 70 courses. The majority of these are concentrated in Estepona, Mijas and Benahavís, although there are also world-class courses in other parts of the province, such as La Axarquía and Antequera. So what are you waiting for? Come and play the great variety of courses the Costa del Golf has to offer.