Playing the wonderful game of golf is just one of the many pastimes you can enjoy in the Costa del Sol. Indeed, there are so many world-class courses and facilities in the province of Malaga that it has been dubbed the Costa del Golf. A sensational destination for golfers who can practise the tactical sport in the sunshine all year round.
If you regularly play golf in the 70 plus courses in the Costa del Golf, or if you're planning to do so soon, this post is for you. Keep reading to learn how to improve your golf swing speed with advice and tips from golf pro Noemí Jiménez and watch your technique improve.
What is a swing and why is it important?
In golf, the swing is the turning movement you make before hitting the ball. It is this movement that we're going to be practising here. Your swing is an essential part of the game because it determines where your ball will land and thus your performance on the course.
Mastering your rotation and giving the ball the desired speed is no mean feat. If you're looking to improve your technique, the list of tips below will clear up any doubts you have about how to increase your golf swing speed.
1. Warm up using more weight before taking your swing
Improving your strength is the main way to improve your swing speed. As the game progresses, you'll feel more tired and the rotation of your swing will slow down. To improve your rotation, the number one advice is clear: work on your strength. Noemí Jiménez recommends warming up by taking practise swings without a ball a number of times before you take your swing. If you take your practise swings with two clubs, all the better, as it increases the weight. Ten or fifteen repetitions should do the trick.
2. Benefit from the inertia generated in your actual swing
If you're not sure what the previous exercise really does, let us explain it a bit more. As you turn and hit the air, your body gets used to the movement of the rotation. And if you practise with more weight than you're going to use in your actual swing, all the better still, as you increase inertia. At the moment truth, your rotation will be much faster and you'll thus give your swing more speed. Which is exactly what you need to make the ball go further and make the holes seem much shorter!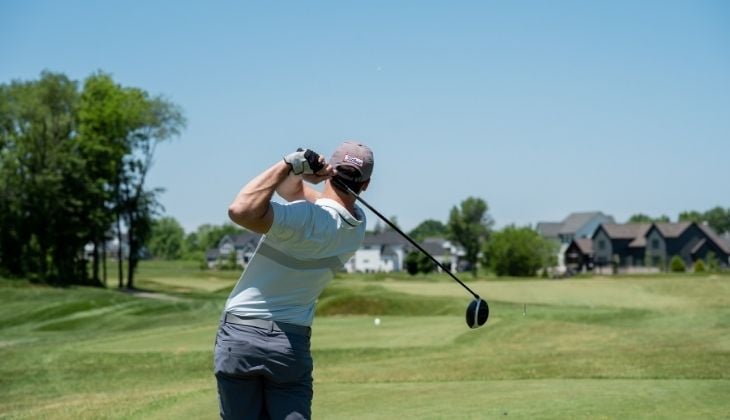 Think about your posture
As you will know, moving your body to where you want it to be is essential. And to achieve this, not only is it important to play with weight, inertia and your mind, but also your posture. To boost the speed of your swing, you need to think about your grip.
What you want is for the weight of the club to rest on the final two fingers of your left hand. Your right hand should be below your left, with your little finger of your right slotted between the index and middle fingers of your left. This will help your swing to flow effectively. Combining a good grip with a comfortable, relaxed posture will improve your chances of taking a good swing.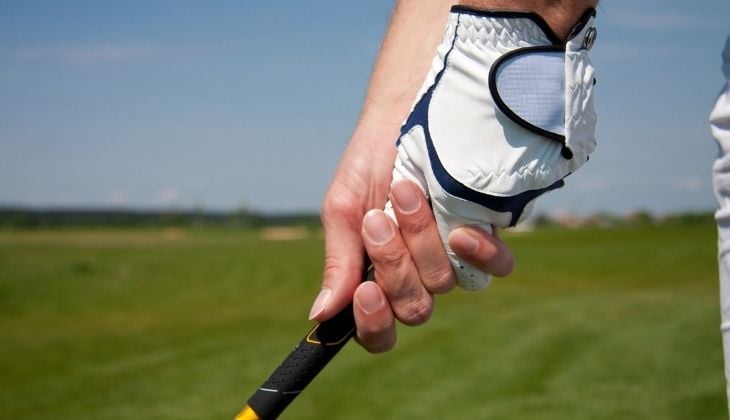 So now you're acquainted with our practical tips to help you improve the speed of your swing, the time has come to put them into practice. And there's no better place to do so than the Costa del Golf. Head south to discover the wonders of the province of Malaga and enjoy playing rounds of golf in spectacular settings in the sunshine.
The accommodation options in the province in addition to the many different leisure activities on offer in the Costa del Sol are two big reasons why you should choose the destination for your next golf getaway. And if that's not enough to convince you, there are also all sorts of golf academies where you can improve your technique. Mind made up? The Costa del Sol awaits with a number of different competitions in which you can put yourself to the test.