Malaga is popular amongst foodies for its local delicacies, many of which are served in the form of delicious hot and cold tapas. When you visit, eating tapas is a must! Find out more about the region's best and most traditional tapas below.
1. Espeto de sardinas (sardine spit)
Espeto de sardinas, or "Sardine Spit," is the most iconic dish in Costa del Sol! Head to any beach bar and follow the smell of charcoal—if it's burning, those skewers of locally-caught sardines are surely nearby.
2.
Porra antequerana
A specialty in Antequera, this cold soup is prepared with tomatoes, bread, oil, salt, green peppers and garlic, and it's usually topped off with ham and boiled egg. This dish is thick and has a very "vinegary" flavour.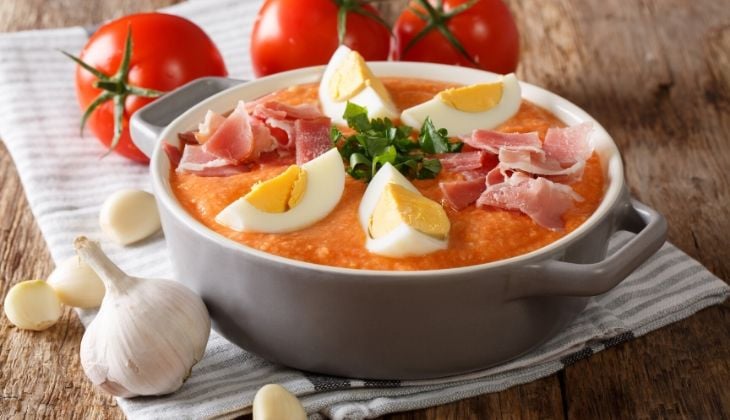 3. Málaga salad
You can find this in almost every Malaga tapas bar! On a hot summer day, this light and fresh salad hits the spot. There are many variations of the dish today, but the traditional Malaga salad is made with potatoes, oranges, cod, chives, olives, parsley, olive oil, and sometimes an egg or pepper.
4. Pescaíto frito (fried fish)
Frying fish is practically a requirement in Malaga—that's how popular it is there. What makes it so much better than fried fish you've had anywhere else? First, how fresh the fish is there, and second, how it's fried. In Costa del Sol, fish is fried using a thin layer of flour and fresh olive oil, and it's always served hot.
5. Concha fina (thin shell)
Malaga knows its shellfish! Like oysters, "concha fina" has a thin shell and embodies all the flavours of the sea. Eat it with a squeeze of lemon juice, covered in garlic or grilled. It's up to you!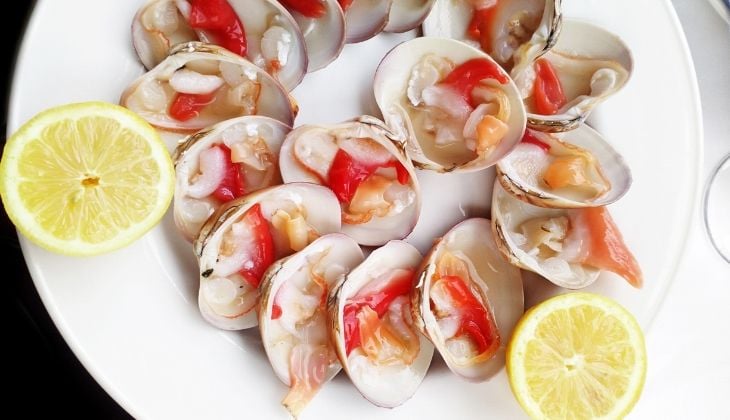 There are many dishes to try in Malaga's great restaurants and beach bars, and these tapas listed above are just some of our favourites. Planning to visit Malaga? Go to a tapas market like Atarazanas, El Carmen or La Merced; check out the tapas bars in the historic heart of the city; or order your favourite tapas by the water, at a Pedregalejo Beach bar. Check out our blog for more tips and tricks about where to get the best Malaga tapas.