From the extraordinary sun-kissed beaches and natural parks to the rich culture and delicious gastronomy, Malaga – the capital of the Costa del Sol – has bagged second spot in the list of global cities attracting the highest number of digital nomads. This achievement is no coincidence, but rather the result of a joint effort that has turned not only the city, but also the rest of the province of Malaga, into a magnet for anyone looking for the perfect balance between work and lifestyle. Let's take a look at the main reasons why Malaga and the Costa del Sol are so popular among digital nomads. Keep reading.
What makes the Costa del Sol the perfect destination for digital nomads?
There are many reasons why digital nomads are increasingly interested in the province of Malaga. Here are just some of them.
Beautiful weather all year round
One of digital nomads' favourite things about the province of Malaga is the weather. In this slice of the Mediterranean, you can enjoy mild winters, hot summers and over 320 days of sunshine a year. Remote workers can therefore make the most of the beaches and nature areas, enjoying all sorts of sports and activities in the open-air all year round, which gives a significant boost to quality-of-life.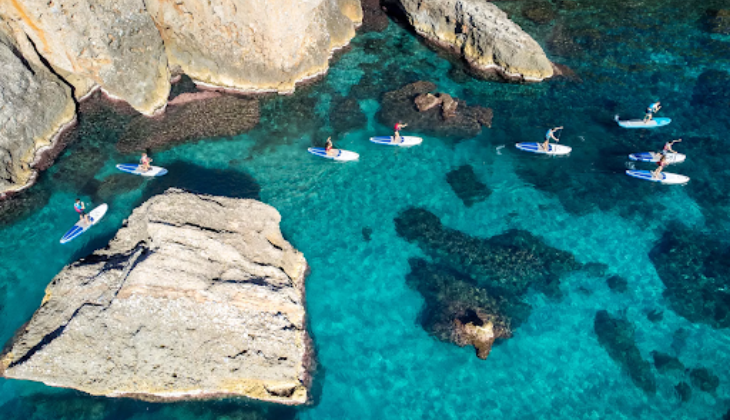 Source: Senda Azul
Enriching culture
The Costa del Sol is a cultural treasure trove with a rich history that dates back centuries. The streets of cities like Malaga, for example, emanate artistry, from Picasso's renowned murals to the impressive legacy of the Alcazaba and the Roman Theatre. An extensive collection of museums is also calling out to be explored in the Costa del Sol. Digital nomads in Malaga city won't want to miss Museo Carmen Thyssen with its great collection of Andalusian Costumbrismo as well as Museo Ruso de San Petersburgo and Museo Automovilístico y de la Moda, which displays period cars and fashion. But the capital of the province is not the only place where you can enjoy some culture. It's also well worth visiting destinations like Ronda, the city that Ernest Hemingway, Orson Welles, Juan Ramón Jiménez and García Lorca fell in love with, and Antequera, where you can delve into the province's exciting past and visit exceptional museums like Museo Ciudad de Antequera and Museo de Arte Contemporáneo (MAD Antequera), among others. All this culture could be the perfect inspiration to get digital nomads' creativity and entrepreneurship flowing.
Irresistible gastronomy
The Costa del Sol's cuisine is an experience in and of itself. From traditional dishes like the famous espetos de sardinas (sardine skewers) and pescaíto frito (deep-fried fish) to avant-garde culinary creations in fine dining restaurants, the province of Malaga serves up a feast for all the senses. Quality food is crucial for keeping your mind and body healthy while working and it is, without doubt, within easy reach in the Costa del Sol.
Digital nomad visa in Spain
In 2022, Spain launched its new digital nomad visa, a scheme that makes it easier for remote professionals from all over the world to gain temporary residency in the country. This has meant that the Costa del Sol has become an even more attractive destination for people looking for a European base as they work online.
A wide range of rental options
Digital nomads can enjoy a wide range of quality accommodation in the towns and cities in the province, like Malaga, Benalmádena, Torremolinos, Ronda and Fuengirola, among others, where they can invest in experiences in the destination.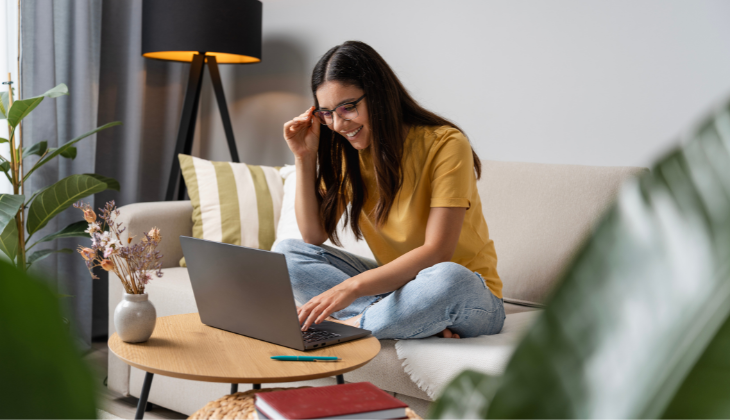 A large variety of coworking and coliving spaces
Throughout the Costa del Sol, you will find a large selection of coworking spaces, shared offices where you can enjoy a great work environment and separate your professional life from your personal life. Increasing concentration and productivity and building professional relationships are just a couple of the advantages of working in a coworking space. In the province of Malaga, you can also find an increasingly popular accommodation option: coliving. These spaces combine office and living spaces, creating an inspirational and productive environment for entrepreneurs and remote workers.
Business boom
The province of Malaga is seeing a large number of internationally renowned companies set up in the area. Names include Google, Oracle, Vodafone and GlobalLogic, which is a subsidiary of Hitachi. Not only is this building a highly attractive business ecosystem, the growth has generated large numbers of jobs and opportunities for collaboration for digital nomads, contributing to the growing community of remote professionals working in Costa del Sol.
The Costa del Sol, the perfect destination for digital nomads
In recent years, the Costa del Sol has consolidated its reputation as the perfect destination for digital nomads. The numbers of entrepreneurs choosing to live here is growing, and it's no coincidence. The province is home to Parque Tecnológico de Andalucía, Malaga TechPark, a logistics centre that currently houses 65 international R&D firms. Malaga, thanks to its University, is a source of high quality talent, particularly in the ICT sector, for which there are over 6000 students enrolled each year. It is calculated that there are currently over 10,000 jobs in the sector at theTechPark.
Meanwhile, Palacio de Ferias y Congresos de Málaga is booming, offering an increasingly busy programme of events. Beyond this, there is an extensive selection of hotels specialising in the MICE sector that offer rooms and outdoor spaces for events. And then there are the other conference centres located in destinations like Torremolinos, Marbella and Estepona, among others, comprising a varied selection for companies wanting to host their fairs, expositions and corporate events in the province of Malaga. As if all that weren't enough, the Costa del Sol has plenty of culture to soak up in the theatres, museums and exhibitions: the perfect environment to inspire entrepreneurs.
Are you thinking about becoming a digital nomad in the province of Malaga? The Costa del Sol has earned its place as one of digital nomads' favourite destinations in the world thanks to its combination of culture, world-class gastronomy, reasonable rent, beautiful weather all year round, countless business opportunities and exceptional lifestyle. The Costa del Sol is the perfect place for digital nomads to thrive professionally while enjoying the perfect balance between work and play. It should therefore come as no surprise that Malaga has risen to second place in the list of remote working globetrotters' favourite destinations.