With its incredible weather all year round and seemingless endless experiences, the province of Malaga is the perfect destination for a winter family getaway. There are all sorts of things to do with kids in the Costa del Sol at this time of year. In this post we'll list some of the best ideas to make your holiday with the kids an unforgettable one.

For animal lovers
One of the best things to do with kids in the province of Malaga is get up close to exotic animals such as lions, dolphins and monkeys. There are a number of different parks in the Costa del Sol where your little ones can see their favourite animals. A good example is Bioparc (Fuengirola), a zoo that is committed to respecting nature and preserving species. Here you'll live full zooimmersion as you travel into the animals' habitats. Estepona, on the other hand, is home to another fantastic option for watching over 2,000 different animals up close: Selwo Aventura, a safari that you can experience on foot or aboard a truck. And in Benalmádena, you'll find Selwo Marina, a park dedicated to ocean animals such as dolphins, penguins, sea lions and more.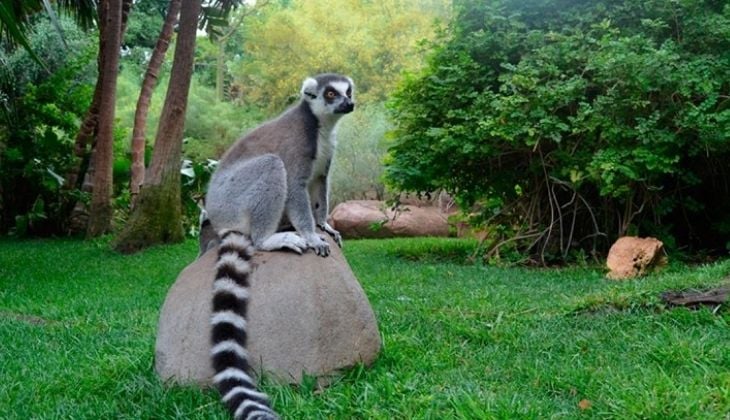 Nature at its wildest
Inland Costa del Sol is synonymous with natural landscapes filled with natural parks, impressive mountains and breathtaking countryside that all the family will love. If you fancy getting away from it all for a few days, why not rent a country house where you can relax and be at one with nature and the surrounding scenery? With incredible hiking routes and magical villages, the heart of the province of Malaga will win over the whole family.
For young culture lovers
If your little ones are already showing a passion for art and culture, they're going to love the many kids programmes run by museums in the Costa del Sol. A good example is Museo Alborania: located in Malaga port and just a couple of minutes from the historic centre of the city, the establishment is committed to the preservation of natural resources. Inside there is the museo del mar de Alborán, which runs educational programmes raising awareness, among kids and adults, about the environment. Other museums in the capital, such as Museo Interactivo de la Música and Centre Pompidou also run special programmes for kids.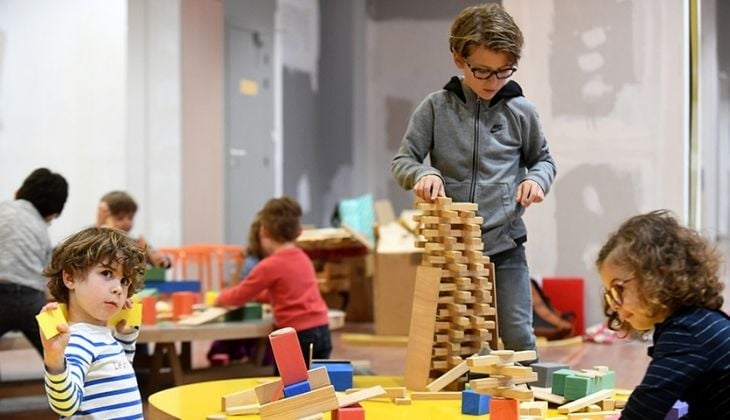 Source: Centre Pompidou
The inland also has interesting places to visit such as Dólmenes de Antequera archeological site, comprising Dólmenes de Menga, Viera and El Romeral. Over 6,500 years old, this UNESCO World Heritage Site is a must-visit if you want to delve into prehistoric culture and enjoy the beautiful landscape as a family.
Caving in Cueva de Nerja
If you love adventures then you're going to be left speechless by Cueva de Nerja, where you can see the biggest stalagmite in the world and much more. The cave was declared a Site of Cultural Interest for its beauty and geological, biological and archaeological value and guarantees an incredible family day out.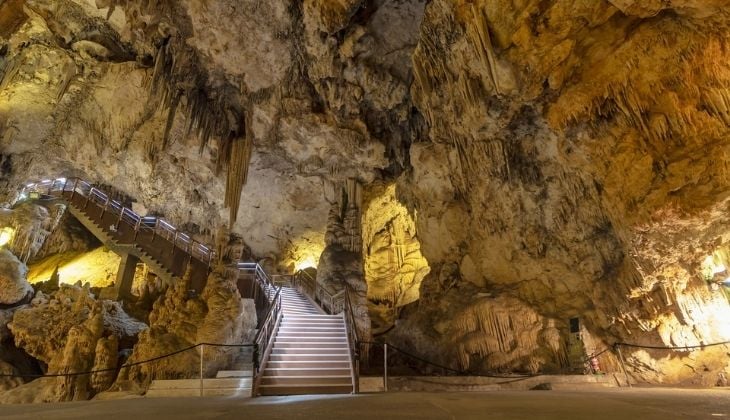 Outdoor sports
Adventure parks, archery, paintball, cycle rides and horse riding are just some of the outdoor sports that your kids will love in the Costa del Sol. And that's not to mention the beach sports, such as volleyball, sailing, canoeing, diving and paddle surf which, thanks to the warm winter temperatures, they can enjoy all year round. Accompanied by expert instructors or animators, your kids will have an amazing time while you relax or sit down to enjoy the delicious local food at a beach restaurant. Sounds like a perfect plan, right?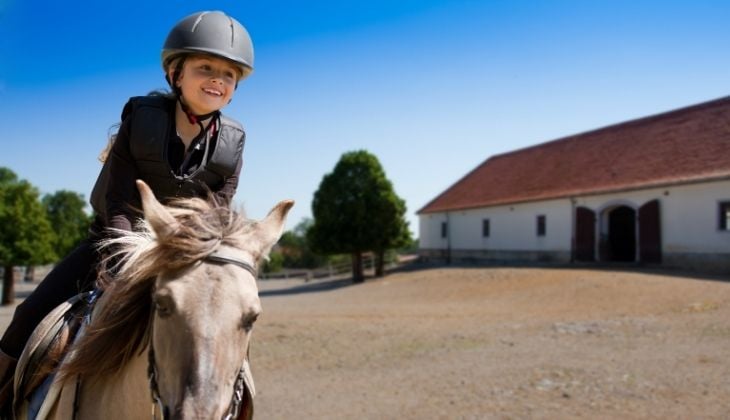 With all this inspiration at your fingertips, all that's left to do is pack your bags and get ready to enjoy a well-deserved break together. If you enjoyed this post, why not check our blog and discover many more things to do with kids in Malaga province.