Adventurous families and nature lovers will love the province of Malaga! It's filled with hiking trails for all skill levels, making it a great place to enjoy beautiful Mother Nature with children. Here are five hiking routes in Costa del Sol that are perfect for the whole family.
Fuente de los Cien Caños (Fountain of the Hundred Pipes)
This easy hiking trail takes families through the outskirts of Villanueva del Trabuco, where they'll find the mouth of the province's largest river, Guadalhorce, in Puerto de los Alazores. Tucked between the San Jorge and Gibalto mountain ranges, hikers will also get to see the famous Fuente de los Cien Caños here: it's a large fountain, built into the limestone mountains, with 100 jet springs.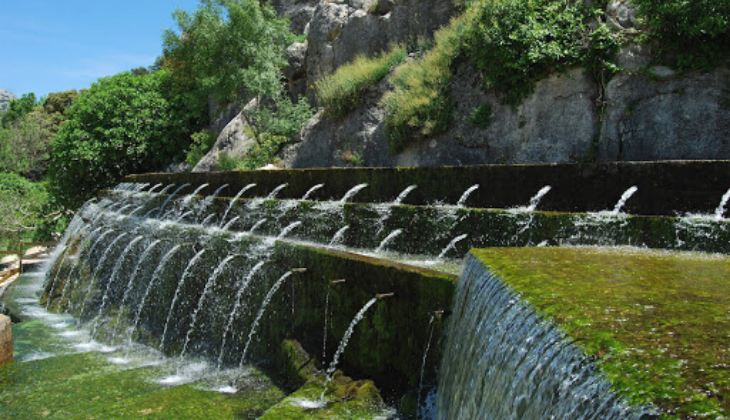 Gran Senda de Málaga (Great Path of Malaga)
This 700+-kilometre route takes hikers through some of the most fascinating corners of Costa del Sol. There are 35 different parts of this trail, all of which form a circular route that runs through nine different natural areas, from the province's charming inland villages to its stunning coastal towns. Nature abounds here, and there are different stretches of the route that accommodate various skill levels.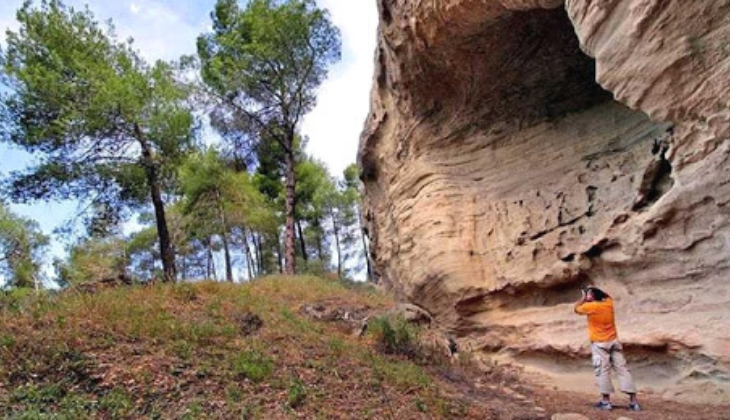 Embalse La Viñuela (La Viñuela Reservoir)
Located in the heart of Axarquía, La Viñuela Reservoir is the largest reservoir in all of Malaga. Named after the municipality with the same name, La Viñuela has many opportunities for families to do water sports, hiking or take in Mother Nature's beautiful views together. There are also wonderful places to eat, drink and sleep nearby, the latter of which includes both top hotels and attractive camping facilities.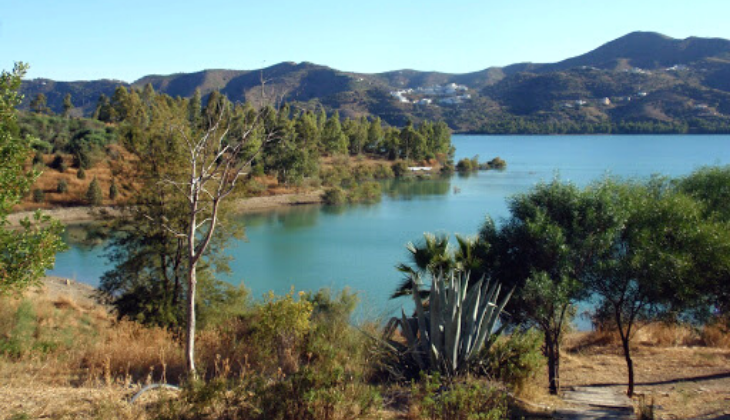 Parque Natural Montes de Málaga (Montes de Málaga Natural Park)
Dubbed "the green lung" of Malaga capital, Montes de Málaga Natural Park was declared a protected natural area in 1989. Home to the Guadalmedina river basin, it serves as a top hydrological resource and is known for its beautiful sea views and throngs of trees. Hiking and cycling are popular activities here, as it has trails and routes for all skill levels and interests. You can even choose a route that gives you a peek into the history of Malaga, complete with oil mills the little ones will love to see. As if that weren't enough, this park is also filled with various archaeological sites: like the famous cave paintings of Casabermeja, which bring together the fascination of both the mountains and the beach.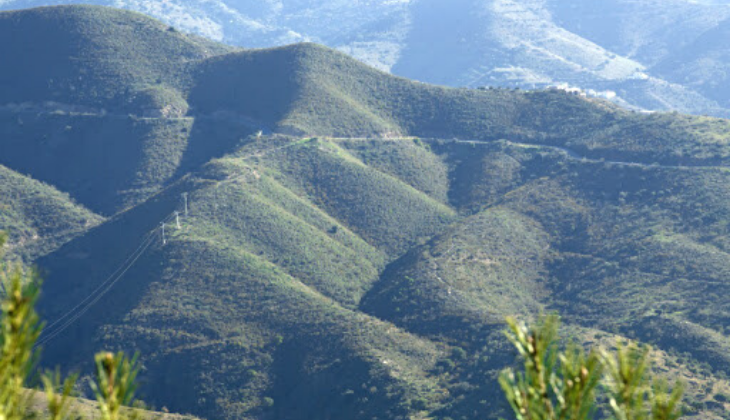 Parque Periurbano Dehesa del Mercadillo (Dehesa del Mercadillo Perheurban Park)
Those looking for easy hiking trails for the family will fall in love with Dehesa del Mercadillo Perheurban Park. Located in Ronda, this protected natural space is primarily a stone pine forest, and it's known for its incredible views of El Tajo de Ronda. There are plenty of places to rest and hike here, as well as trails specifically designed for cycling and horseback riding.
These aren't the only hiking destinations in Costa del Sol! The area is filled with natural spaces just dying to be explored, as well as plenty of active tourism companies that offer guided adventure tours through Costa del Sol. Check out these and other family activities in the province of Malaga here.