When we think about the creatures that inhabit children's imaginations, elves, gnomes, fairies and other enchanted creatures that humans have dreamt up often spring to mind. So what if we were to tell you that there's a magical place where the world of dreams becomes the world of reality? Would you believe us? If you don't, make your way to Bosque Encantado in Parauta, an enchanted wood located in inland Costa del Sol.
Swept up in the midst of the copper-toned leaves of Bosque de Cobre and the mountains of Serranía de Ronda, the enchanted wood is the perfect activity for a family day out. This magical space is populated with fairy tale creatures that you can set out to explore on an afternoon's walk. Are you ready to embark on an adventure?
Beautiful scenery
Bosque Encantado is just a stone's throw from Parauta, which straddles Sierra de las Nieves national park and Grazalema. As if all this natural beauty weren't enough, the area sits just to the south of Ronda, a town renowned for its stories of bandits, Arab baths, El Tajo gorge and Puente Nuevo. Parauta's quintessential white-washed houses contrast with the verdant scenery, making it an oasis of peace and quiet. Spanish firs, pines, holm oaks and chestnuts are just some of the trees populating this Malaga woodland, which is also known for the fantastical sculptures and wood carvings bewitching it.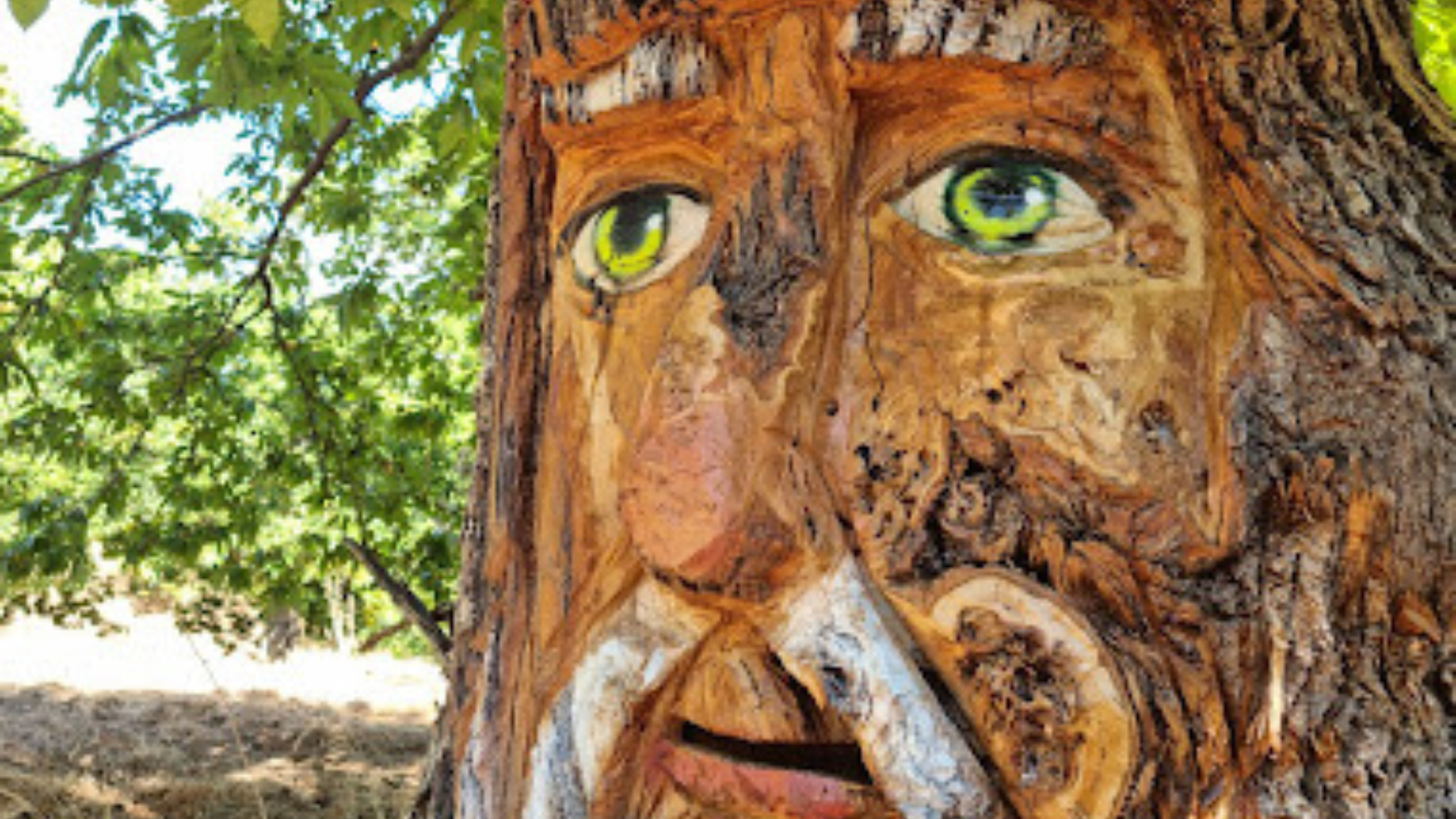 Source: Turismo interior de málaga (https://www.turismointeriordemalaga.com/bosque-encantado-de-parauta/)
A magical walk among the chestnut trees
The sculptures are what make walking Camino del Molino, between Parauta and Cartajima, into a magical experience that you won't want to miss if you're travelling with little ones. The walk through Bosque Encantado in Parauta is about 1km long and is flanked with a fantastical collection of carvings and figures that are straight out of the world of the imagination. The work is created by Diego Guerrero, a local artist who decided to bring the woodland to life with his creations. This unique display sits in the trunks of chestnut trees and among some of the most hidden corners of the walk. You will see colourful elves, whose houses are in the tree trunks, plenty of fairies and gnomes, fine wood sculptures, recreations of local wildlife like frogs, butterflies and foxes, and even a wishing well where you can tempt your luck.
Spectacular vistas over Valle del Genal
As you make your way along the magical trail populated by eccentric figures from the world of fairy tales, you'll also be treated to spectacular views over Valle del Genal. The sight of the hills popping up out of the horizon and the colourful leaves underfoot make the experience even more enchanting. Autumn is one of the best times of the year to come and explore the woodland, though spring certainly isn't a bad time either.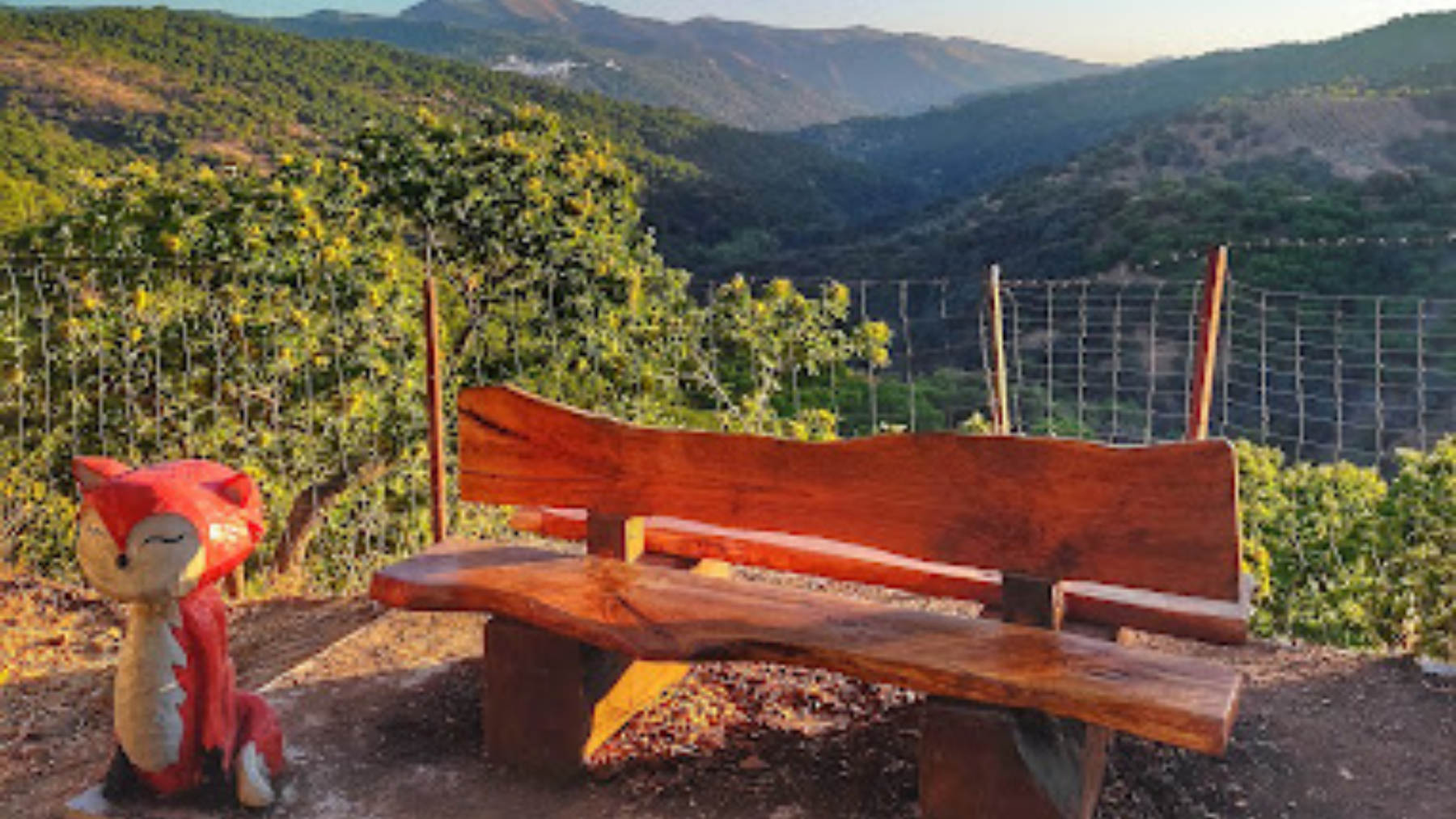 Source: Turismo interior de málaga (https://www.turismointeriordemalaga.com/bosque-encantado-de-parauta/)
Elves take over the streets of Parauta
If you love festivals that are a little bit different, you'll be delighted when we tell you about the enchanted wood festival hosted in Parauta. Once a year, in the summer months, Parauta shuts off its street lamps and lights thousands of candles, creating the perfect atmosphere to coax in the fairies and elves from the bewitched wood. Taking shelter in the streets and corners of the village, these magical creatures set passers-by challenges which they have to overcome if they want to be allowed to walk past.
Parauta awaits with open arms so that you can explore the secrets hiding away in Bosque Encantado. Come and take a walk with your little ones through the enchanted wood as part of your exploration of the white-washed villages of the Costa del Sol and the tasty local gastronomy. There's no better way to spend time out in the great outdoors with all the family.