The travellers who are combining business trips with a couple of extra days of fun are part of an internationally booming trend in the tourism sector. Yes, we're talking about bleisure tourism, a newly coined term blending the words business and leisure. So what is it that defines these types of trips and why are they so popular? We'll answer these questions and more below.
Although the idea of extending a business trip to see more of the destination certainly isn't new, what is new is that over the past few years the tourism industry has recognized the importance of this group of travellers. Bleisure tourism has therefore taken off with corporate events being planned in pioneering destinations for the MICE sector, such as the Costa del Sol.
Who are bleisure travellers?
The main feature characterising bleisure tourists is that they are frequent travellers. Extending a little over 50% of their business trips, they often bring their family or partner along to enjoy the destination. The majority of bleisure tourists, according to El Confidencial newspaper, operate in the technological, financial, health, public administration and education sectors. Trade fairs and conferences are the main reasons for their trips, followed by business meetings, incentive trips and team building.
Generally speaking, bleisure travellers are young (between the ages of 25 and 35) and have a flexible work schedule. On flexitime, they can do their job from anywhere in the world, enabling them to make the most out of business trips. This type of traveller is looking to find a good work-life balance, in terms of both their lifestyle and their travels. Bleisure tourists are attracted by destinations that combine culture, art, nature and food, just like the Costa del Sol.
Bleisure hotels
In the dawn of this new phenomenon, players in the tourism industry have started to adapt their offer. This is particularly evident in city hotels, which have undergone a transformation, designing a new collection of services to meet the needs of bleisure guests.
One of this type of traveller's main requirements is connectivity. These are guests that need a good internet connection so that they can work at any time, as they would from home or the office. They also need areas where they can have short meetings or get togethers with their clients. Many hotels have therefore adapted their lobbies and common areas to make them more private and comfortable.
Sports facilities are also highly sought-after by bleisure travellers, as they spend a lot of time away from home and care about maintaining their fitness and health. A central location, good food with long service hours and a modern, comfortable and - most importantly - practical design are some of the other features of new bleisure hotels. Not to mention having rooms, business centres and outdoor spaces where conferences and meetings can be held.
The advantages of bleisure travel
One of the greatest advantages of bleisure travel, from the perspective of the tourism industry, is that the seasons lose some of their importance, as the large majority of business trips take place outside of the high season (July and August).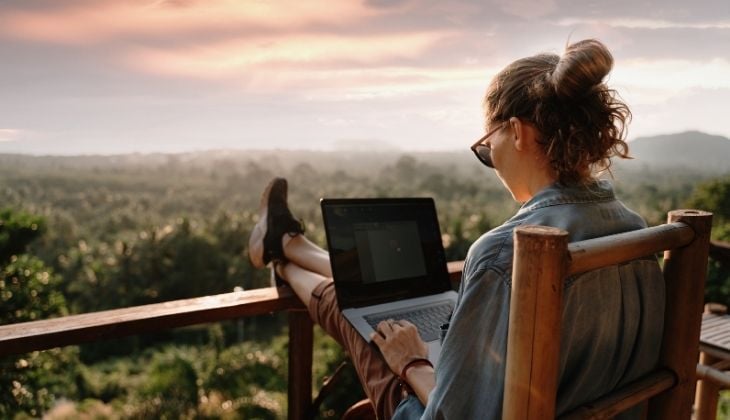 For businesses, the trend also has countless advantages, such as improving workers' job satisfaction by giving them a better work-life balance. Employees enjoy this new way of travelling, and companies have great interest in keeping their teams happy.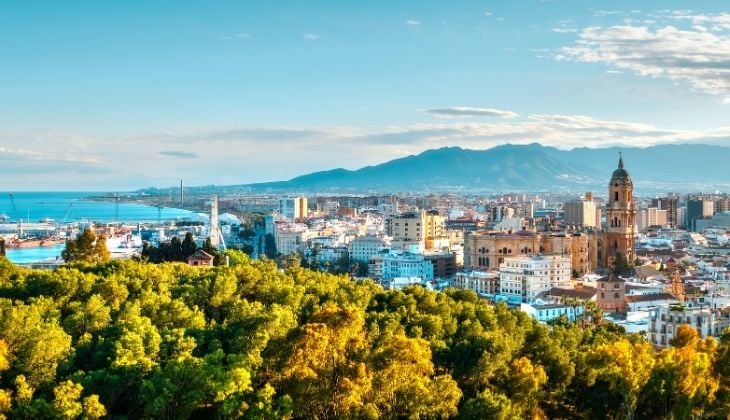 With an average of 320 days of sun a year, the Costa del Sol is one of the most popular bleisure destinations in southern Europe. Excellent connections and infrastructures, a wide range of culture and leisure activities and a panoply of event, trade fair and congress venues make the province of Malaga an irresistible destination for business travellers from around the world. And it's no surprise really, as the Costa del Sol really does have it all.