If you're looking for a unique way to explore the Costa del Sol, bicycle touring may be just the thing for you. The province of Malaga has a large network of cycle routes that will immerse you in spectacular settings - whether that be the sea, the mountains or the city - and get your endorphins tingling. Suitable for a range of different levels, the cycle routes in the Costa del Sol promise an incredible experience. Let's get going, shall we?
Mountain biking
The province of Malaga is a veritable paradise for mountain biking lovers thanks to TransAndalus, a 2,000km cycling route that crosses the province from west to east. Divided into nine different sections, the route promises steep gradients, incredible landscapes, breath-taking views and whitewashed villages along the way. Go on: challenge yourself.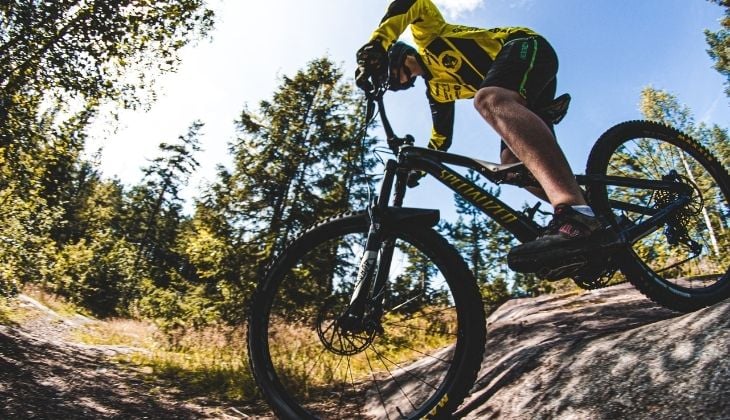 Easy cycle routes around Malaga city
Whether you're just starting out in the sport or you want to go bicycle touring as a family, Malaga is the perfect city to explore on two wheels thanks to its rapidly expanding network of bike lanes and wonderful weather all year round. And that's not all. The terrain is mostly flat, easy to cycle and at times by the sea. You can hire your bike from one of the many bike hire companies based in the city or you could opt for a guided bike tour. Malaga also has Málagabici, a public bike hire service you access using an EMT (Empresa Malagueña de Transportes) card, which you can get from Alameda Principal. There are bike points located across the busiest parts of the city so you can get your bike, go for a pedal and then leave it at another point once you've arrived at your destination. The bikes can be used between 7am and 11pm.
Sea and mountainscapes on La Gran Senda de Málaga
La Gran Senda de Málaga is a 400km route that snakes through the whole of the province, treating you to a diverse range of landscapes, from the pristine beaches of the coast to the impressive mountains of the inland. If you cycle the whole route, you will pedal through 4 natural parks, 2 natural reserves and 3 natural areas that are formed of unique ecosystems. La Gran Senda is divided into 35 stages that can be grouped together to form sections of your cycling route. All sections are suitable for cycling, though the route is technical at times due to the uneven terrain and sudden and steep gradients. La Gran Senda de Málaga is connected to numerous local tails and two large-scale routes, namely the Camino Mozárabe de Santiago and the European route, GR 92 E 12. La Gran Senda enables access to dozens of tourist points of interest, such as museums, sights, cultural spaces and archaeological sites, among others.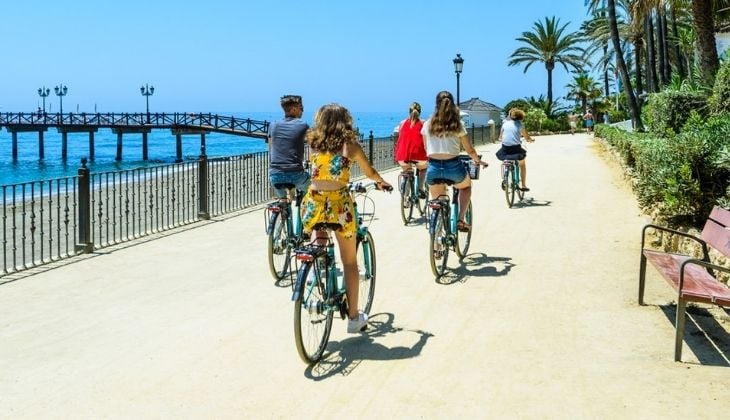 Sierra de las Nieves: pedalling among the Spanish fir trees
If you're like a fish in water in the natural world, you're going to absolutely love the many bicycle touring routes through Sierra de las Nieves, a natural paradise comprising thirteen enchanting villages that will soon be officially named a National Park. One such route goes from Puerto Saucillo to Puerto Bellina, starting from the viewing point at Puerto del Saucillo, just 4 kilometres from Yunquera. The trail will immerse you in the stunning naturescape of the park, where the Spanish fir tree is king, seconded by pines, chestnuts and cedars.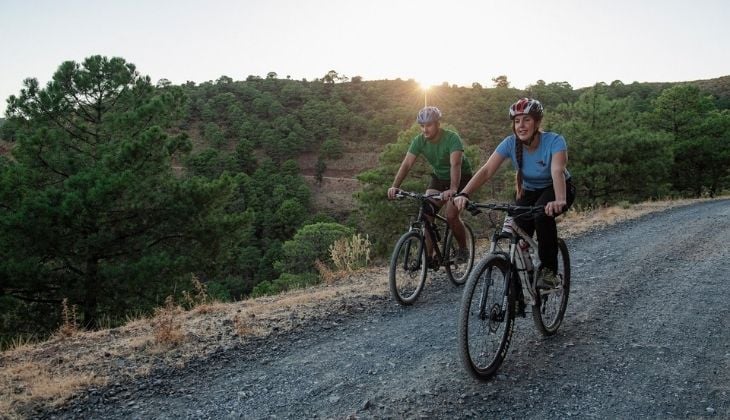 Descent in Algatocín
In times past, Serranía de Ronda was a refuge for brigands. And nowadays, its landscapes are ideal for bike rides with open spaces that seem to be made for bicycle touring and mountain biking. There are many well-signposted routes and the secondary roads are very quiet. The routes vary from between 7 and 40 kilometres and are of different difficulty levels. One of the most appealing for experienced cyclists is the descent in Algatocín, which has all sorts of obstacles for you to overcome before reaching your destination at the river Genal. Starting from Barranco de la Loma, the route is 4.3km long and has a gradient close to 40%. Only recommended for the most experienced cyclists!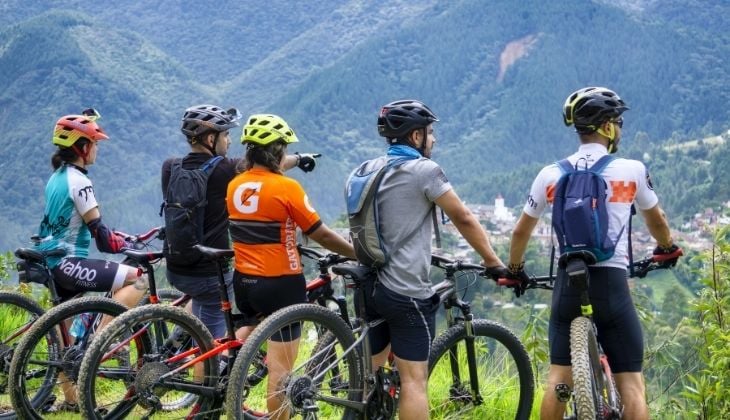 Montes de Málaga: nature just outside the city
On the outskirts of the capital of the Costa del Sol sits a rolling mountainscape where the pine forest is king: Montes de Málaga natural park. This natural area is traversed with streams and rivers which are flanked by wonderful cycling routes, affording incredible views over the Mediterranean. And that's not all. The little villages are defined by their Arab past, the local wines are delicious and there is nothing but silence. When touring the Montes de Málaga, we recommend stopping off at the municipalities of Colmenar and Casabermeja, where you can enjoy the Mediterranean architecture and marvel at the sights.
As you can see, the Costa del Sol is bursting with surprises for bicycle touring enthusiasts. Beyond the routes mentioned above, there are very many more. Enjoy getting active in the great outdoors on your bike and breathe in the impressive landscapes in the province of Malaga.