If you're studying the Spanish language, you want to visit Costa del Sol. The capital of Malaga is packed with a wide variety of Spanish schools, and with the province's great weather all year long, Mediterranean lifestyle and plenty of things to do and see, there's just nothing like being there to soak it all in. Here is everything you need to know about the province if you plan to go there to study Spanish.
Study Spanish in Costa del Sol
Spanish is the second most widely-spoken language in the world, and Costa del Sol has a long history of teaching it. The Cervantes Institute is the most respected body of Spanish teaching, and the majority of Spanish schools in Costa del Sol are part of its network. While most of these schools can be found in Malaga, Marbella and Benalmádena, there are also some in Nerja, Rincón de la Victoria and even Torrox. The University of Malaga is renowned, both nationally and internationally, for offering more than 60 bachelors and master's degrees, doctoral programs, mobility programs and even language courses in more than 10 different languages.
While you're there, there's no better way to practice Spanish than to get out and explore the area and talk to the locals. Go on excursions, eat at its plentiful restaurants, experience the culture, go to the beach or simply relax. Costa del Sol is an irresistible destination for students from all over the world.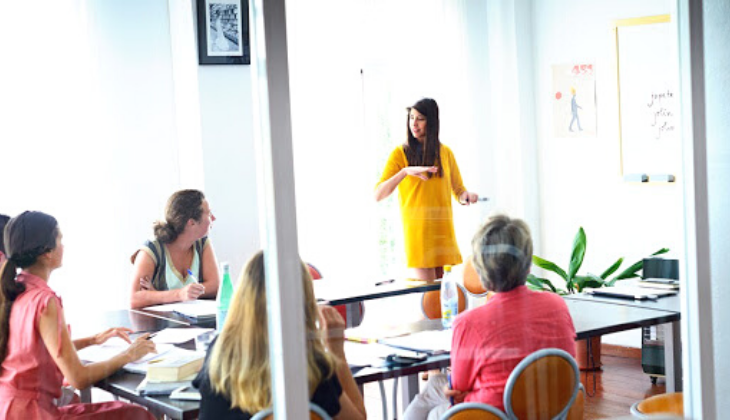 Student accommodations in Costa del Sol
There are various housing options, both in the capital and in the province's smaller towns and villages. While it's most common in Spain to rent a room in a shared apartment, you can also stay in a student residence (where you'll get to live with people from all over the world), stay with a host family (who will practice Spanish with you!) or even serve as an au pair (where you can get paid to live with a family and help take care of their kids). Some Spanish schools, like the Instituto Andalusí de Español, offer study programs with accommodation included.
How to get around Malaga and greater Costa del Sol
Getting around Costa del Sol is cheap and easy! And we encourage it, since touring the charming towns and villages of Costa del Sol will surely be one of the best aspects of your language immersion in southern Spain. The cheapest way to travel is by bus, and buses to all municipalities leave daily from Malaga Bus Station. The commuter train is another great option and is very affordable for everyday use. Finally, if you have a valid driving license in the European Union, you can rent a car and take yourself on a road trip to discover the wonders of Costa del Sol.
In the capital of Malaga, the EMT bus company can take you anywhere—it connects the historic city centre with any point in the capital in 10 or 15 minutes. The subway has two active lines, one of which connects María Zambrano Train Station with the University of Malaga. Finally, Malaga is a great place to see by bike! There are plenty of bike lanes and a public bike rental system with stops at strategic points in the city, allowing you to see the capital at your own pace while enjoying the beautiful sunshine and taking in the Mediterranean breeze.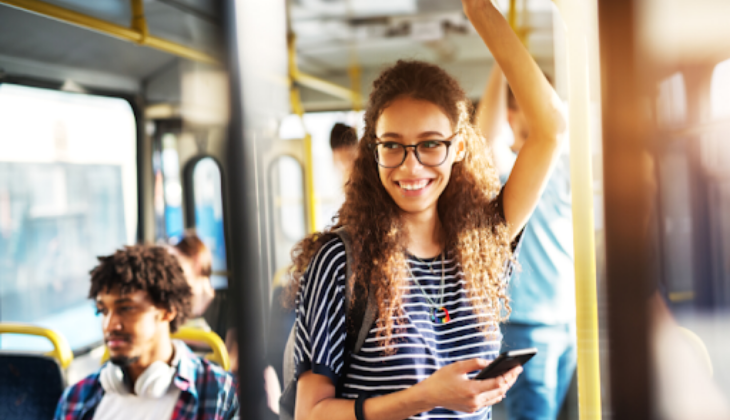 Learn Spanish, and have fun doing it
Costa del Sol is where you go to have fun! Learn Spanish while enjoying a range of local activities: from theatre or cooking workshops (you can learn how to cook delicious recipes that are typical in Malaga!) and flamenco dancing (one of Andalusia's most popular cultural attractions and an art form that was declared an Intangible Heritage of Humanity by UNESCO) to talking with locals in Malaga's historic centre, hiking or biking through parks and natural landscapes, shopping, perusing local art galleries, experiencing the nightlife and playing different water sports.
If you've come this far, you must be seriously considering studying Spanish in Malaga. Do it! You'll never forget your time in Malaga, nor the places you'll see and people you'll meet while you're there. In Costa del Sol, everyone feels at home. On top of that, when you learn Spanish in the province of Malaga, you'll get to understand and speak a language that will open doors for you all over the world.