One of the most complicated situations golfers can find themselves in is when their shot lands in wet and thick grass. Nevertheless, like with everything in this sport, you can use your technique to get you back to where you want to be on the fairway. Keep reading to find out how to get out of the rough.
The rough is the area of tall grass that frames the fairway and collars the green. Balls that land in the rough have deviated from the intended corridors of play, making the next shot more difficult. In many courses, there are varying levels of rough height, starting with the first cut of the rough and then progressing to the second cut of the rough. You may also find semi-rough, which is an area of grass that is slightly higher than the fairway itself, though less high than the rough itself (normally around 15mm to 30mm).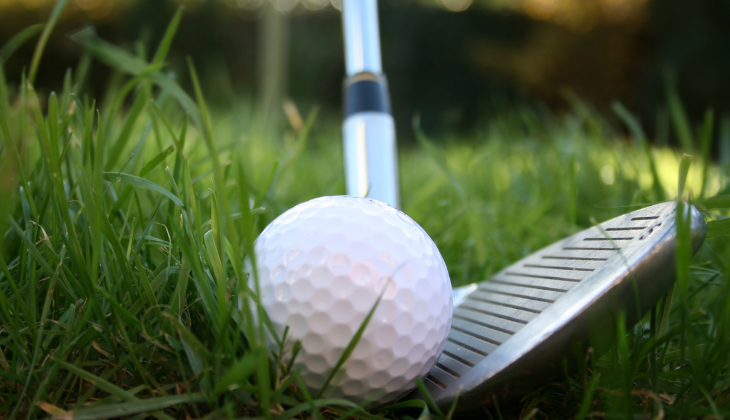 When making a shot from the rough, the most important thing to ensure is that your clubface doesn't close at the moment of impact. You want to try to keep the clubface open throughout the shot, aiming slightly towards the right to avoid a hook. What's more, the taller the grass, the more strength you will need to put into your shot.
Many players choose to use a vertical shot to get out of the rough. But don't forget that when the grass is very thick, it won't be possible to get a clean impact. Try using a more open iron and hitting the ball as hard as you can to remove yourself from the situation.
If you want to work on getting out of the rough, follow these tips:
- Your left hand and both forearms must remain steady on impact such as to counteract the resistance of the grass.
- Put the ball towards your right foot and use a more upright or vertical swing, which will stop the clubface from hitting too much grass. Open up the clubface to give the ball more height.
- Finally, remember that if the rough is too thick, the best thing to do is to use a wedge to get your ball back on the fairway. Don't make things more difficult than they need to be.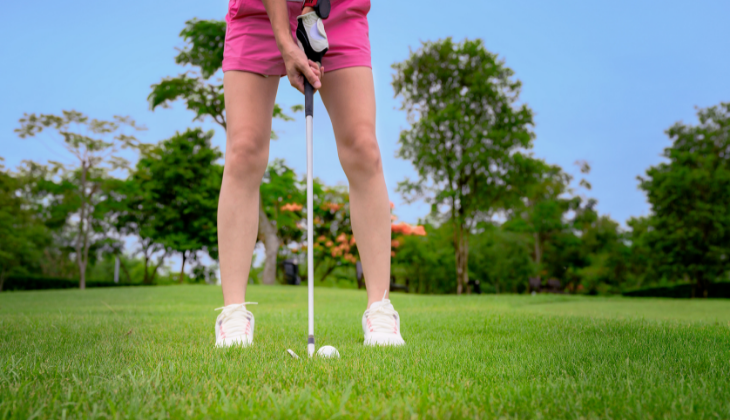 Practise getting out of the rough in the Costa del Sol
Whatever your level of play, it's never a bad idea to invest some time in taking classes to improve your technique. The best way to make progress in the sport, like in any other, is to learn from the pros. In the Costa del Golf, you will find a wide variety of academies for players of all ages and levels and over 70 golf courses where you can put your newly honed skills to the test. Book you and your friends and family an unforgettable golf getaway in the Costa del Sol.