You're considering it, but you haven't yet made up your mind. You're interested in the Costa del Sol, but you're not sure which destination is best for you. You're dreaming of an unforgettable getaway, but you're a bit overwhelmed by the choice. We get it. That's why in this post we're going to give you four incredible ideas of how to spend time with your loved one in Marbella.
So why Marbella? Bustling with plenty of things to do day and night, this cosmopolitan town offers luxury everywhere you go. Keep reading to discover the most romantic experiences the town has to offer.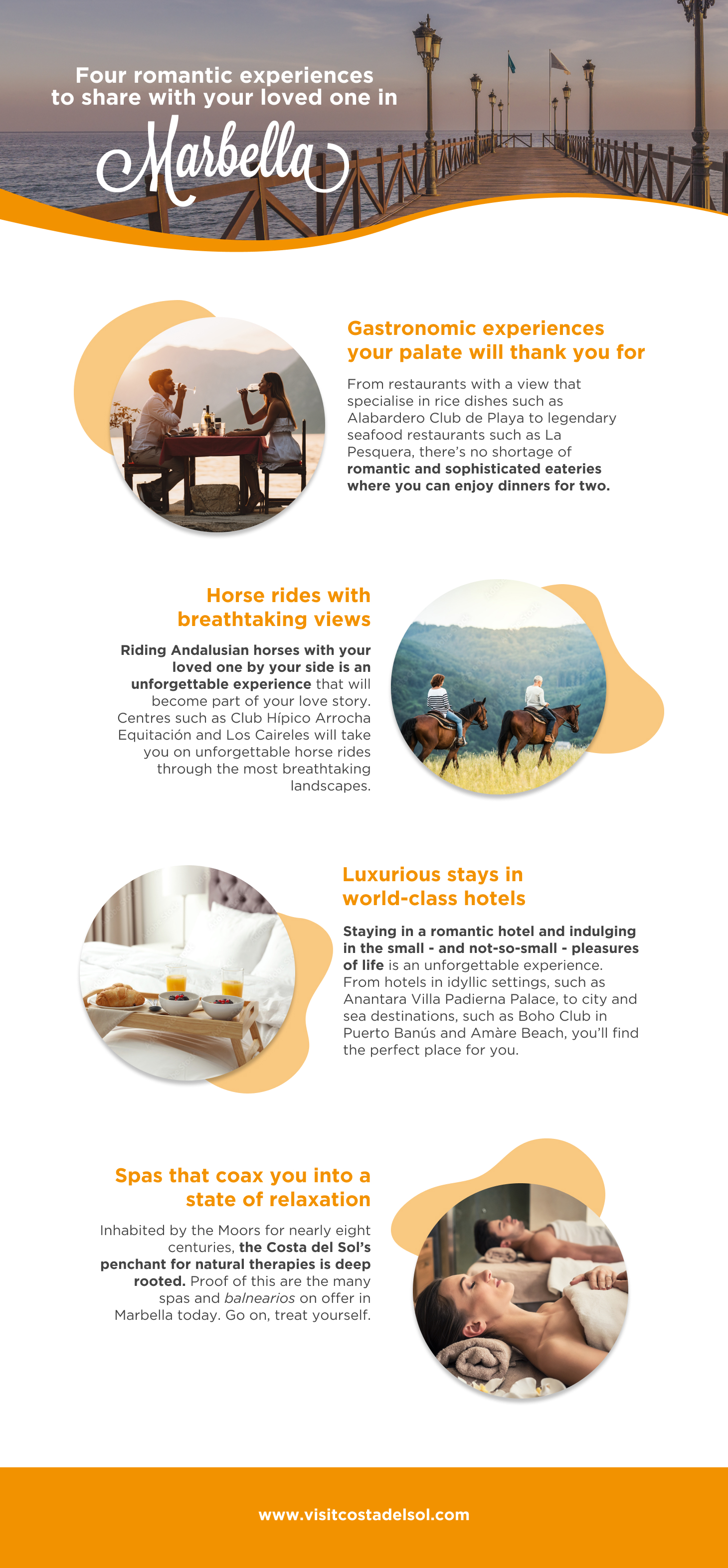 Gastronomic experiences your palate will thank you for
One of the highlights of a getaway is trying the local cuisine; and Marbella certainly won't disappoint. The seaside town promises incredible gastronomic experiences in a wide range of restaurants where you can order the finest delicacies in the Costa del Sol. From restaurants with a view that specialise in rice dishes such as Alabardero Club de Playa to legendary seafood restaurants such as La Pesquera, whatever you're craving, you'll find it. Start getting excited about all the sophisticated eateries where you can enjoy romantic lunches and dinners for two.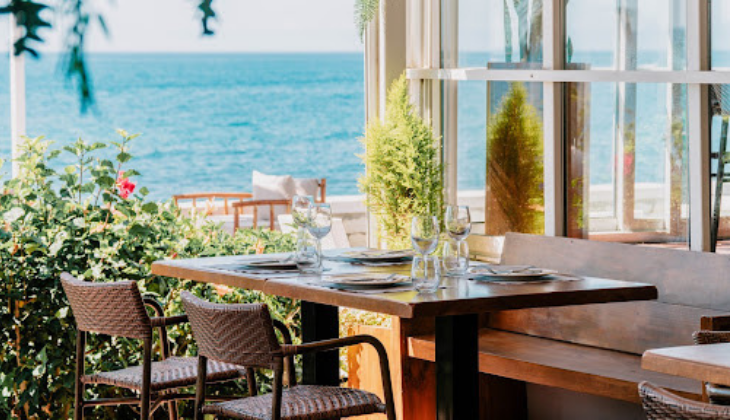 Fuente: Taberna Del Alabardero Beach
Horse rides with breathtaking views
When we say that Marbella offers a unique range of experiences, we really mean it. Horse rides through the most spectacular settings is a case in point. Riding Andalusian horses with your loved one by your side is an unforgettable experience that will become part of your love story. Centres such as Club Hípico Arrocha Equitación and Los Caireles will take you on unforgettable horse rides through breathtaking landscapes with views of the sparkling Mediterranean in the background. And to round up the day, how about sipping on a glass of wine or two? We certainly can't think of anything better.
L

uxurious stays in world-class hotels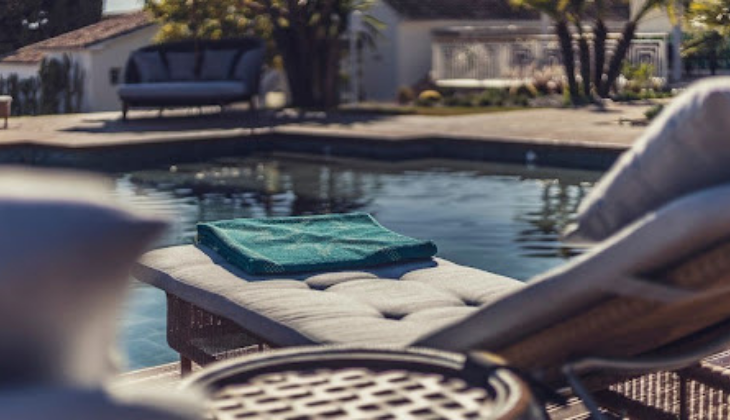 What contributes to your wellness more than staying in a beautiful hotel? The Costa del Sol boasts an exceptional network of hotels where you can indulge in the small - and not-so-small - pleasures of life. From hotels in idyllic settings, such as Anantara Villa Padierna Palace, to city and sea destinations, such as Boho Club in Puerto Banús and Amàre Beach, you'll find the perfect place for you. Comfort, luxury and relaxation await so you can share romantic moments with the person you love most in the world.
Spas that coax you into a state of relaxation
Talking of relaxation, why not give into the sensation in a spa or balneario? Inhabited by the Arabs for nearly eight centuries, the Costa del Sol's penchant for natural therapies is deep rooted. Proof of this are the many spas and balnearios on offer in Marbella today.
Most of the big hotels in the town offer an extensive range of spa services, including massages, saunas and much more. An example is Amàre Beach where you can unwind in the jacuzzi and enjoy the delights of the all-inclusive spa that will make your senses come alive.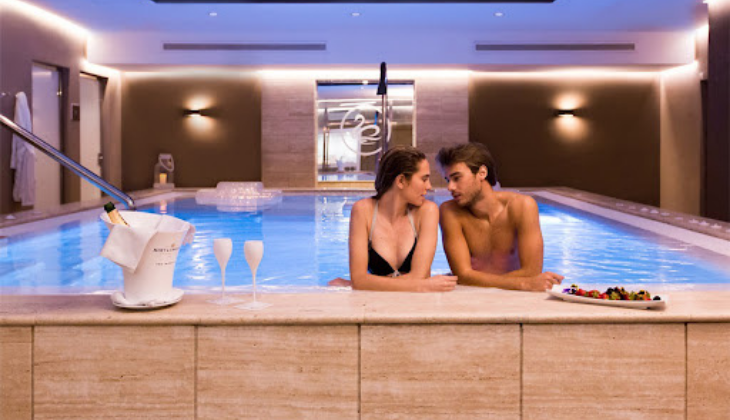 Fuente: Amàre Beach
So now you're aware of all the romantic experiences you can enjoy in Marbella, why not make your getaway a reality? Book your trip today and start getting excited about exploring one of the most luxurious destinations in the Costa del Sol with your loved one by your side.