Palacio de Ferias y Congresos de Marbella Adolfo Suárez, known as Marbella Trade Fair and Conference Centre in English, enjoys a prime location in Marbella, in the heart of the Costa del Sol and just 35 minutes from the airport. This Marbella-based venue offers Spanish and international parties modern facilities that have been designed to host all sorts of events, from conferences and conventions to product launches and trade fairs.
The contemporary facilities at Palacio de Ferias y Congresos de Marbella have been meticulously designed to offer you the very highest quality venue for your event.
Offering over 10,000m2 of space, the centre boasts an auditorium (with a total of 1,519 seats with foldable desks that can be divided into three separate spaces), meeting rooms, catering areas and a 3,112m2 exhibition hall. The hall plays host to all sorts of different trade fairs, fringe events, gala dinners, conventions, product launches, exhibitions and more.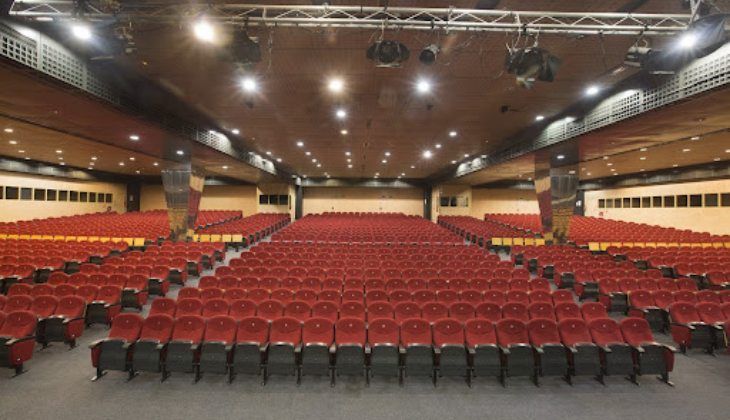 In addition to the auditorium, the ground floor of Palacio de Congresos de Marbella has a pre-hall, hall and five meeting rooms. The main entrance to the building, the pre-hall, offers 350m2 of open space, which lends itself to cocktail parties, coffee breaks and exhibitions.
Offering two large spaces (one for hosting exhibitions and the other for conferences) under one roof and a superb location in Marbella, this is an exceptional conference centre. You can easily drive to the venue or take public transport.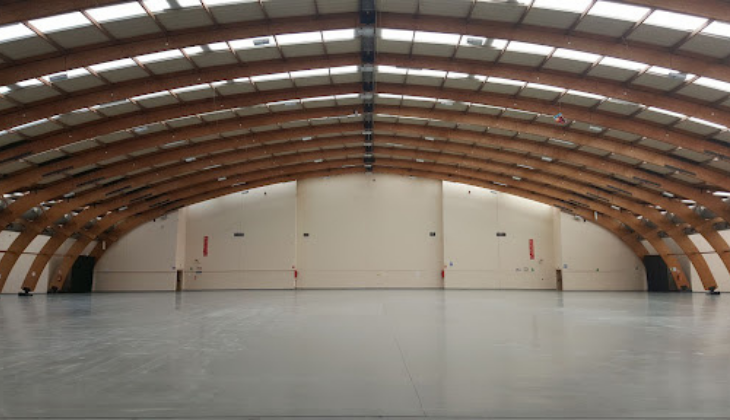 Marbella, a unique destination for holding events and conferences
Marbella offers a myriad of opportunities when it comes to business, culture and leisure. The town is well-known for its amazing hospitality that caters to visitors from all over the world. As such, Marbella confirms its position as an incredible choice of destination for your international conferences, conventions, product launches and trade fairs.
Thanks to its unique location, the town has an incredible microclimate defined by warm temperatures and sunshine all year round. Marbella shimmers in the sunlight for 12 months a year, an amazing draw. But that's not all. The destination offers 27 extraordinary kilometres of coastline, 14 golf courses, luxury hotels, prestigious restaurants, four marinas - including Puerto Banús - an enchanting historic centre that will transport you back in time, cultural activities, exciting nightlife and stunning natural scenery.
And as if that weren't enough, there is also a large selection of hotels located close to Palacio de Congresos de Malaga, including 5-star establishments Gran Meliá Don Pepe, The Westin La Quinta Golf Resort & Spa, Puente Romano Beach Resort, Don Carlos Leisure Resort & Spa and Gran Hotel Guadalpín Banús, to name but a few. In short, with its great weather, endless tourist attractions, extraordinary landscapes, excellent connections and tourist infrastructure, Marbella - and Palacio de Ferias y Congresos de Marbella in particular - are an incredible place to hold your event, whatever type and size.