Marbella is often called "the capital of luxury," and for good reason. Only the most demanding travellers visit Marbella, mostly for its excellent beaches, year-round mild climate, immense cultural and leisure activities, exclusive hotels and, of course, its haute restaurants. If you're a true foodie, these six restaurants in Marbella are for you. Bon appétit!
Skina
After receiving its second Michelin star in 2020, Skina—which has also won two Repsol Suns, a distinction given to the best restaurants in Spain and Portugal—has been ranked one of the best restaurants in Marbella. Here, Chef Marcos Granda cooks Mediterranean cuisine based on what's fresh and in season, with a contemporary twist that keeps things interesting. At the core of it all, guests get an authentic taste of Andalusian flavours in a unique way, and they can wash it all down with an acclaimed wine list.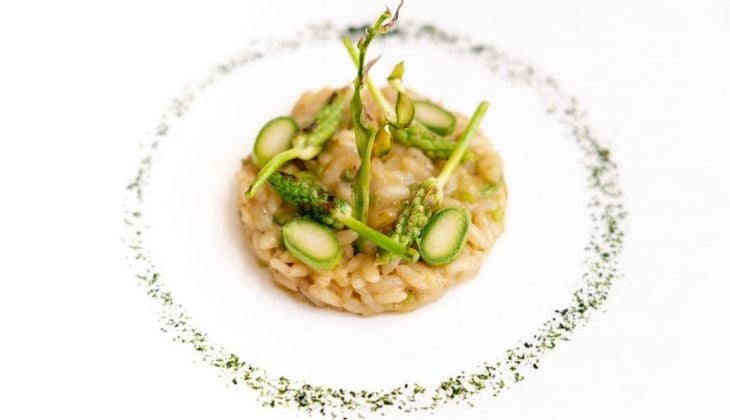 Source: Skina Restaurant
El Lago
Having earned one Michelin star in 2005 and a Repsol sun, El Lago is one of Marbella's most romantic restaurants. Part of the Greenlife Golf Club, it has innovative, out-of-the-box cuisine, amazing service and a beautiful terrace (overlooking the golf course and the lake!) that makes eating outdoors on a beautiful night just perfect. This is definitely one of the best restaurants in Marbella for couples.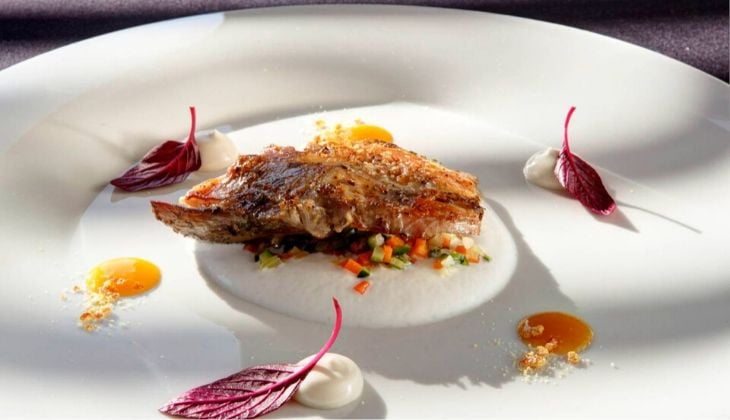 Source: El Lago Restaurant
Messina
Sitting next to the Amare Marbella Beach Hotel, Messina has earned both a Michelin star and a Repsol sun. This small, cosy restaurant promises elaborate dishes with exquisite flavours. Led by Argentine chef Mauricio Giovanini, this restaurant invites guests to taste a myriad of elegant dishes, many of which use seafood from the Marbella coast.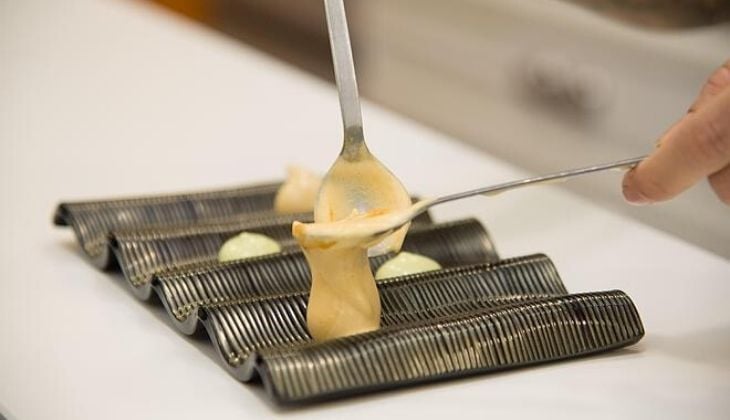 Source: Messina Restaurant
Bibo (1 Repsol sun) and Lobito de Mar (1 Repsol sun)
Since Dani García closed his namesake, three-Michelin-star restaurant just last year, he has focused on his other two restaurants in Marbella: Bibo and Lobito de Mar. (Both have earned one sun from the prestigious Repsol Guide!) While Bibo is a more traditional, dynamic restaurant—one that offers a taste of global cuisine with an Andalusian flair—Lobito de Mar, on Marbella's "Golden Mile," has been described as "a beach bar without a beach." At the latter, seafood is the star of the show.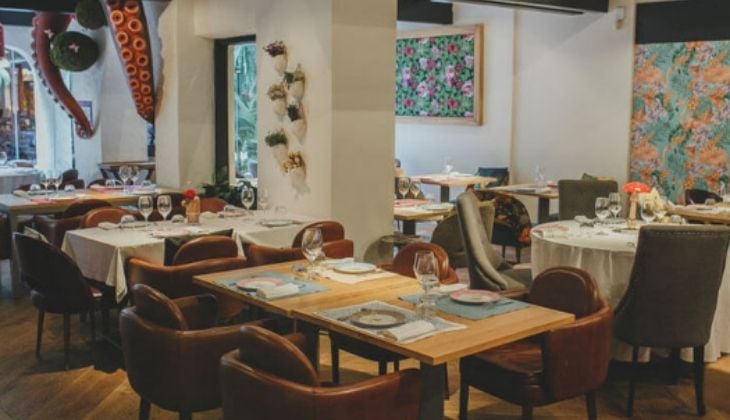 Source: BiBo Marbella
Ta-Kumi
If you're looking for an excellent Japanese restaurant in Marbella, Ta-Kumi is where you need to go. Sitting in the heart of the city, this restaurant fuses the iconic flavours of Japanese and Mediterranean cuisine in a way that only Ta-Kumi could. The name of the restaurant was inspired by its esteemed chefs, Toshio and Álvaro ("TA" for the chefs and "Kumi," which means "on the same team"). The word "Takumi" itself means "artisan master" and symbolizes the essence of the restaurant.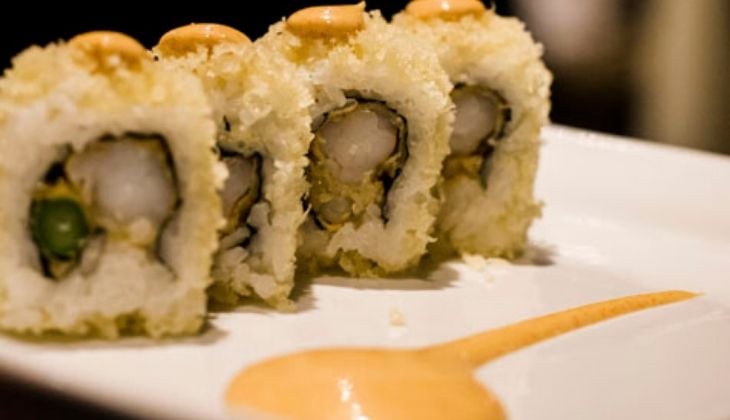 Source: Ta-Kumi
Along with these cool Marbella restaurants, Malaga is filled with restaurants for every taste and preference. From beach bars to tapas bars, Marbella is a mecca of good food from all over the world! Find out more about its great restaurant scene here.