Are you looking for somewhere truly unique to host your event, meeting, product launch or conference? Whatever the occasion, the beautiful museums in Malaga make the most spectacular event venues. These are spaces that breathe art and culture, imbuing your event with an atmosphere like no other. Keep reading to discover a great selection of museums where you can hold your event in the Costa del Sol.
Museo Picasso
Housing Museo Picasso, Palacio de Buenavista is a beautiful Renaissance building whose dimensions lend itself to bringing people together. One of the best museum venues in the capital of the province, Museo Picasso combines tradition and the avant-garde in the heart of the city's historic centre. Just imagine a cocktail party in the central patio, an out-of-hours guided tour, a conference in the auditorium, an exclusive party with the work of Pablo Picasso in the background, workshops and more. Museo Picasso Málaga offers boundless choices for your corporate event.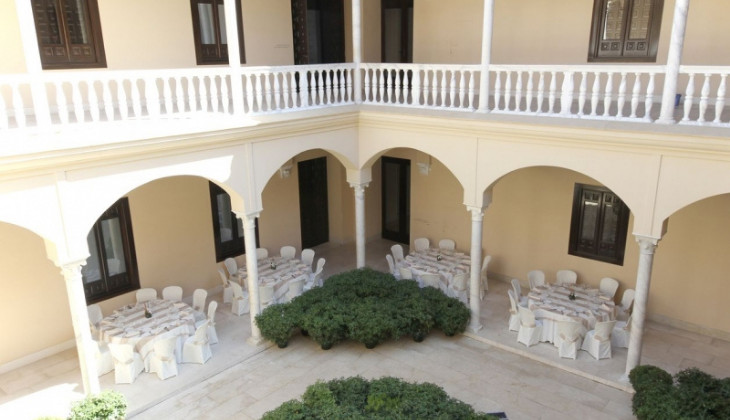 Fuente: Museo Pablo Picasso
Museo Carmen Thyssen Málaga
Housed in Palacio de Villalón, a majestic 16th century building, Carmen Thyssen is another popular museum in Malaga. Enjoying a superb location in the historic centre of Malaga, the museum focuses on 19th century Spanish artists, shining a particular spotlight on Andalusian painting.The venue is equipped with everything you need to host any type of corporate and institutional event. In addition to the exhibition rooms, the building also boasts exclusive venues that are ideal for all sorts of events.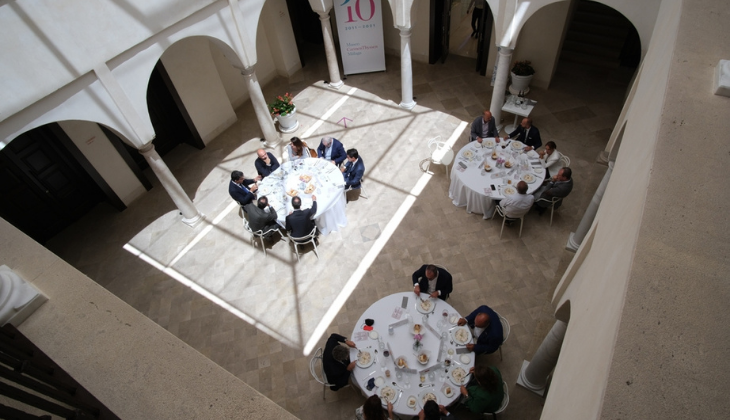 Fuente: Museo Carmen Thyssen
Museo Automovilístico y de la Moda
Real Fábrica de Tabacos de Málaga, the former tobacco factory, is home to Museo Automovilístico y de la Moda. Dedicated to cars and fashion, the museum displays over 90 vehicles dating back from the year 1898 to the present day. There is also a vintage clothing exhibition with pieces from world-renowned design houses such as Chanel, Givenchy, Balmain and Prada. The museum has over 6,000m2 of space and capacity for up to 3,000 guests, making it an excellent choice if you are thinking of hosting your event in a museum in the Costa del Sol.
Fuente: Museo Automovilístico y de la Moda website
Museo interactivo de la música
Nestled in the heart of Malaga's old town, Museo Interactivo de la Música is housed in an elegant 18th century building that is a fine example of local Baroque. The extensive collection comprises almost 1,000 pieces: here you can see musical instruments and related objects from all periods and corners of the world, telling the story of the history and evolution of music. The museum is also equipped to host conferences and private events, offering a selection of spaces, namely various rooms and halls, an inner patio bathed in natural light and an outdoor terrace.
Fuente: Museo interactivo de la música
Centre Pompidou
Situated in the heart of Muelle Uno, Centre Pompidou is an iconic building with a bold 20th century design. With an unrivalled collection of over 10,000 pieces and a rich programme of events, this is one of the greatest modern and contemporary art galleries in the world. With a wide variety of diverse and modular spaces, Centre Pompidou offers a great selection of formulas for private events, whatever type or size.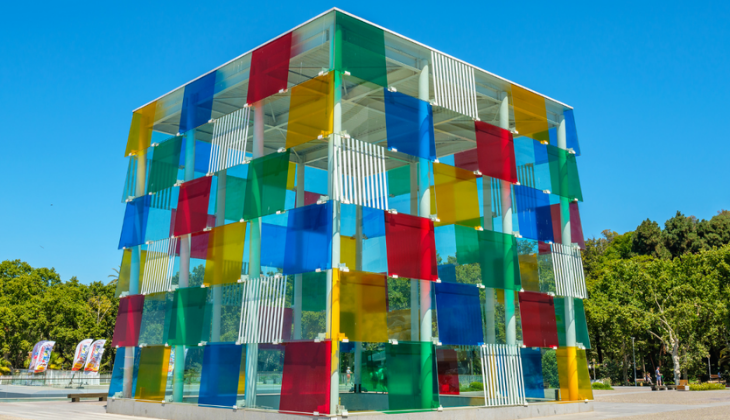 Jardín Botánico Histórico La Concepción
Though not strictly speaking a museum, this is an absolutely incredible place where you can admire plants and flowers from all four corners of the world. Founded in 1855 by the marquis of Casa Loring, and then later extended by the Echevarría-Echevarrieta family, Jardín Botánico Histórico La Concepción is home to one of the most beautiful collections of tropical and subtropical plants. It was officially named an 'artistic and historic garden' in 1943 and is currently listed as a Site of Cultural Interest. A little haven of tranquillity in Malaga city. The rooms in Casa Palacio, as well as the extraordinary gardens, can be hired for all types of events and celebrations.
From the avant-garde to the traditional and the contemporary, Malaga is home to museums that have one thing in common: they make absolutely unique event venues. After all, when the atmosphere is right, the event will be a success. If this list has piqued your interest, discover many more event venues on the Costa del Sol webpage.