There are very few things in life that bring as much joy as a good plate of food. And this is even more true when the dishes taste of the essence of a particular location. The province of Malaga is an excellent example of this. Combining ingredients from the Mediterranean with the traditions of the inland regions makes the Costa del Sol an unparalleled destination for foodies or for anyone who enjoys their food.
From the traditional ajoblanco to the popular pescaíto frito, the Costa del Sol serves up a diverse array of flavours that are perfect for both the hotter and colder months. Whether you fancy sweet or savoury, traditional or contemporary, the traditional winter dishes from Malaga province will take you on an exploration of the Costa del Sol through your palate.
1. Berza malagueña
Andalusian cookery is known for its fresh-tasting dishes, however in the winter months it also serves up comforting bowls of food. Berza malagueña, a sort of stew, is one such dish, a hearty recipe from the Guadalhorce valley that will give your body the energy it needs during the colder months.
Of all the traditional winter dishes from Malaga province, berza is without doubt one of the most popular. The chickpeas and beef shank add volume to the dish while the chard and other vegetables make it a balanced and filling choice.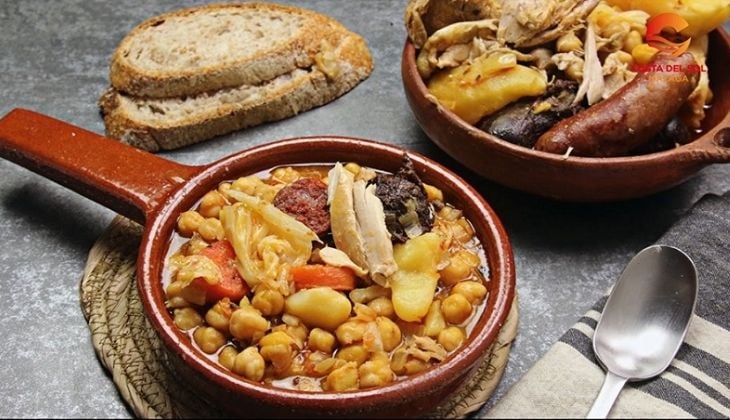 2. Huevos 'a lo bestia'
If you need to get your strengths back, huevos 'a lo bestia' is what you're looking for. Literally meaning 'beasty eggs', the name says it all. In the local culinary tradition, recipes like huevos 'a lo bestia' reinforce the reputation the people of the Costa del Sol have for being humble and modest. The dish comprises a fried egg, chorizo, tenderloin and morcilla (a sort of black pudding) and can be traced back to the rustic heart of the area. If you like you can add migas, breadcrumbs, to soak up the fat of the meat or a slice or two of pan cateto, a bread baked in a wood oven. If you've always loved simple and hearty plates of food, this is the dish for you. It's a popular choice in the Guadalteba region, which is known for its sausages and cured meats.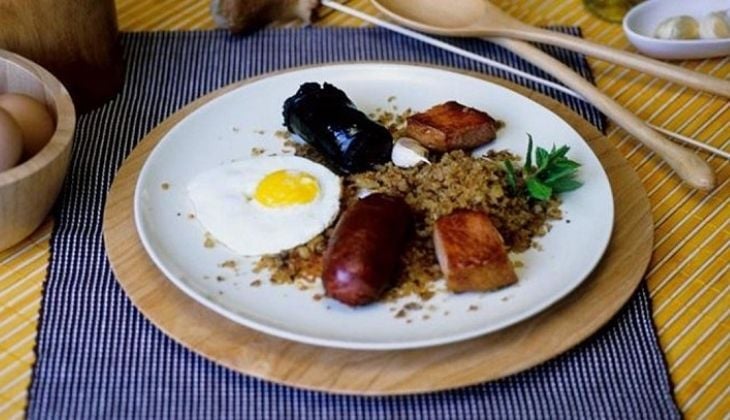 3. Arroz caldoso con bacalao
Even the most demanding palates will love digging into a warming dish of arroz caldoso a base de bacalao (rice in broth with cod) in the winter months. If you want to look like a local, don't eat the broth. While the previous two dishes are made from produce grown and raised on the land, this dish showcases the very best ingredients from the sea.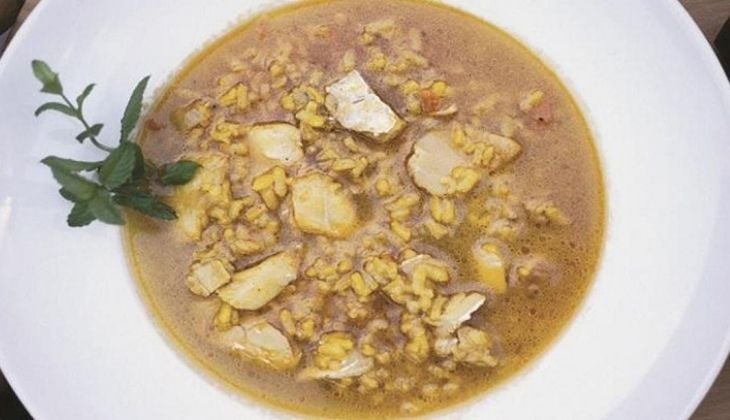 Arroz caldoso con bacalao has a firm place in the local culinary tradition and you will find it up and down the Malaga coastline. It is a must-try during your stay and we're sure that you'll absolutely love the dish's taste, texture and quality ingredients.
4. Migas cortijeras
No list of wintery dishes from Malaga province would be complete without migas cortijeras. In the cuisine of the Costa del Sol, recipes like sardine skewers, pescaíto frito and migas are more than just a dish: they are a part of local identity.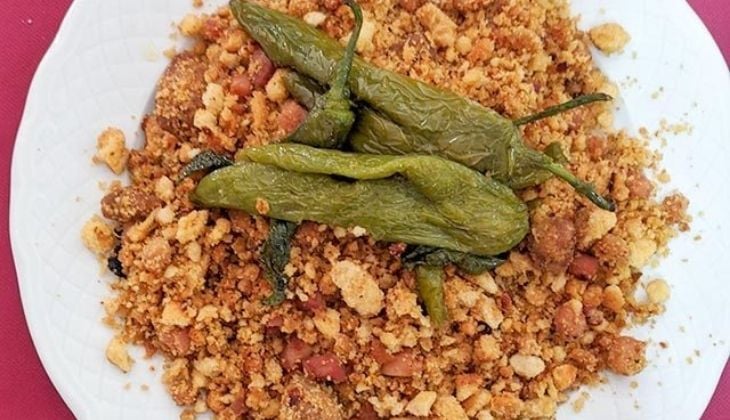 Source: Blog Fuerte Hoteles
Migas (meaning 'breadcrumbs') is a firm favourite in the inland Costa del Sol. You can find the dish everywhere in Sierra de Tejeda, Almijara y Alhama, in and around Axarquía, the villages around Desfiladero de los Gaitanes as well as in Nerja and Ronda. This versatile and tasty dish is at the top of any list of the easiest recipes from Malaga province.
5. Borrachuelos
If you've got a sweet tooth, you simply have to try classic borrachuelos. A traditional Christmas recipe, these little fried parcels are extremely easy to make and just as tasty. They are often found during family get-togethers at Christmas and are a perfect treat in winter, though they are not eaten hot.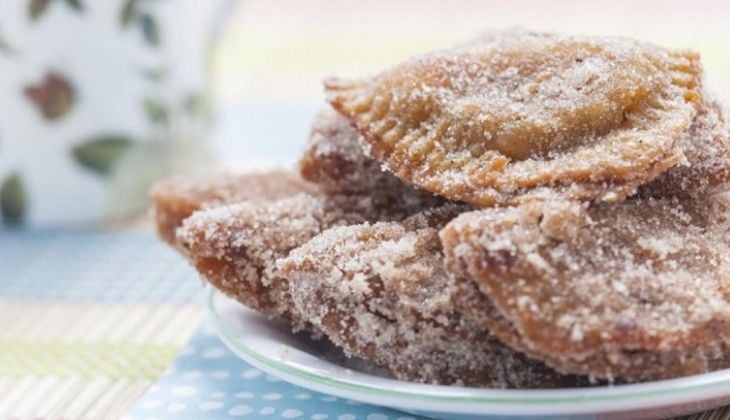 Made with flour, wine and anise, this sweet treat is easy to make but it does take a couple of hours. Borrachuelos are unique because they are fried in anise and then served with a squeeze of fresh orange juice. Fancy trying them?
One of the defining features of the Costa del Sol is its rich culinary tradition. Local dishes will immerse you in a world of flavours that fuse Arab culture with Mediterranean cuisine. If you haven't visited the Costa del Sol yet, then why not make your next destination a foodie one? Your palate will thank you for it.