A trailblazer when it comes to language teaching, the Costa del Sol offers an extensive network of language schools where both foreign residents and tourists can immerse themselves in the Spanish language. Learning Spanish is therefore the perfect excuse to travel to this unique destination that combines language learning with a wide range of experiences that will give you the opportunity to use your skills in real-life situations.
When you choose to learn Spanish in the Costa del Sol, as an increasing number of people are, not only will you benefit from quality classes in language schools, you will also be able to enjoy a wide range of additional experiences, from excursions and foodie or flamenco workshops to sports activities and much more. Learning Spanish really can be a fun and enriching experience. Keep reading to discover some of the things you can get up to during your time in the Costa del Sol.
Enjoy being outdoors in the great weather
A number of things make the Costa del Sol a unique destination in Spain. Average annual temperatures of 20ºC, long hours of golden sunlight and diverse areas of natural beauty come together here, creating a haven where you can really throw yourself into using the local language.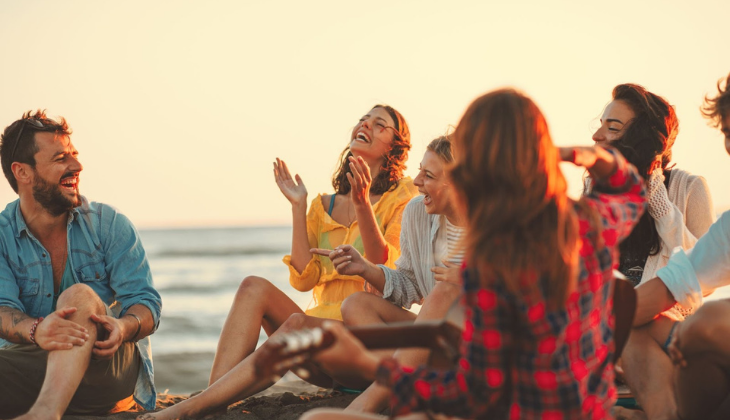 Meet people at language exchanges
In addition to Spanish classes, Malaga province offers a whole host of leisure activities that will get you practising your language skills in real-life situations. An increasing number of bars and cultural centres are including language exchanges in their event calendars, as well as tandems. Running for a number of years already, tandems pair up native speakers of different languages in fun situations so they can practise speaking. You can meet to have a coffee or beer at the weekend, go to concerts or take part in arranged activities together. The group organises a wide programme of (free!) activities and events revolving around language exchange, principally English and Spanish, in addition to providing you with any information or help you may need.
Get active in the great outdoors
Around the world, Spanish is known for being an open, natural and rich language. All of this forms part of day to day life in the Costa del Sol where you can combine studying with spending time with new people exploring the wonders of the coast and the inland. From hiking trails that lead you deep into stunning natural parks and days at the beach to water sports, bike rides and adventure activities such as caving and rock climbing, group activities in the open air are the perfect way to learn Spanish while having a really great time.
Soak up incredible art and culture
The Costa del Sol is bursting with artistic and cultural heritage. A place where you can discover the origins of flamenco, witness the marks the Moors left behind from their sojourn in the south of the peninsula between the 8th and 15th centuries and admire the artistry of the past, from Mudejar architecture right through to the works of Picasso.
If you love architecture, you're going to enjoy exploring the province which is itself an open-air museum. From north to south and from east to west, the Costa del Sol is populated with historic towns, villages and sites that are steeped in the age-old traditions of the civilisations that have made Spain what it is today. From Roman roads to Arab baths and megalithic dolmens, there are countless sites that tell the story of the province's past. What more motivation do you need to learn Spanish?
Enjoy the nightlife
Learning a new language isn't all about studying; it's also about immersing yourself in real-life situations. And what better place to do so than in the incredible clubs and bars of the Costa del Sol? These vibrant and dynamic spaces will become the epicentre of your social life, offering the perfect opportunity to put into practice everything you've learnt in the classroom.
As you have seen, learning Spanish is not all about taking Spanish classes in Malaga province. However you enjoy spending your time, you can do so in the Costa del Sol while speaking your second language. Take a look at the event and activity programmes of the language schools in the province and get ready to have a great time with people from all over the world.